Taslima Nasrin pushes for Uniform Civil Code
Taslima Nasrin pushes for Uniform Civil Code
Written by
Sripriya Yegneswaran
Jan 23, 2017, 05:43 pm
3 min read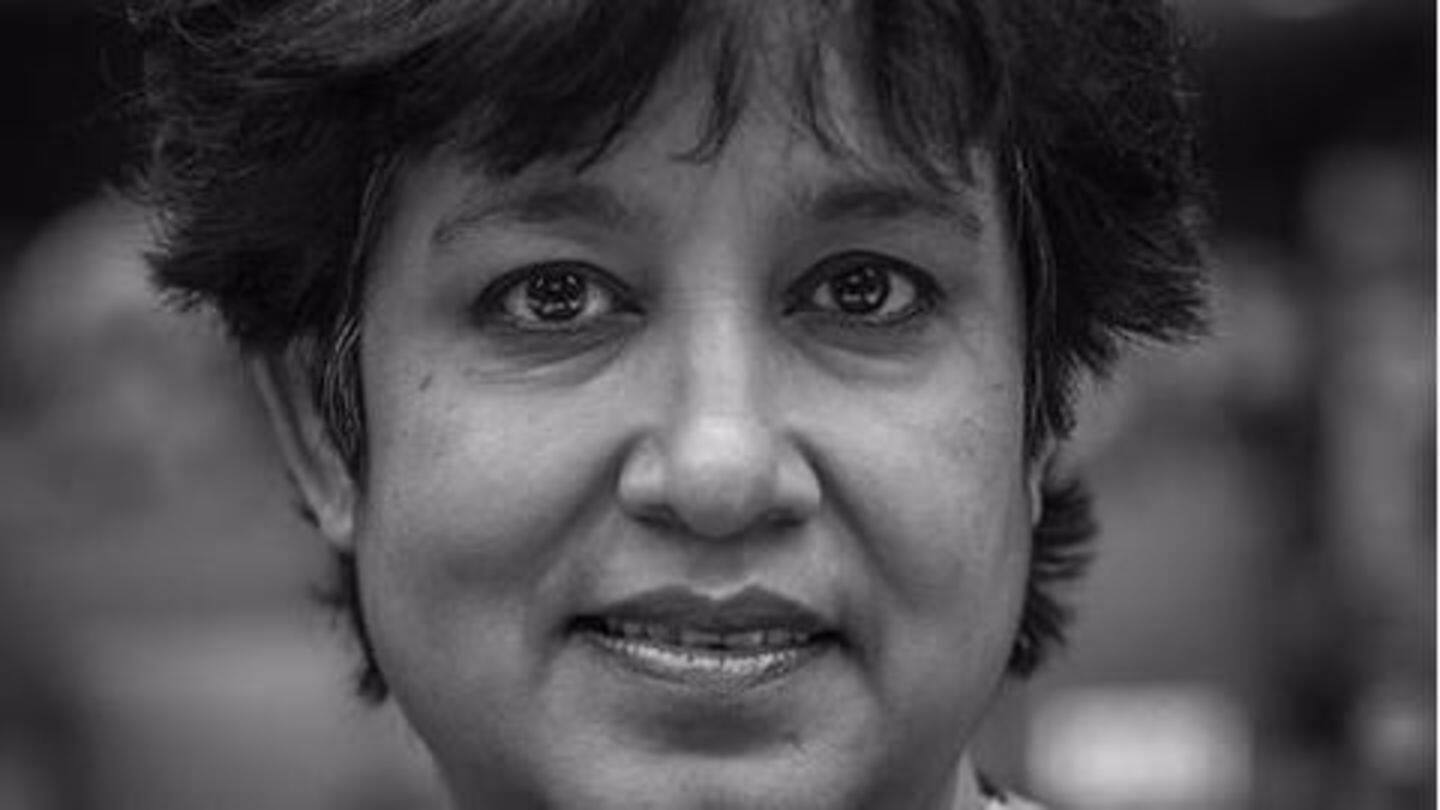 On Monday, Bangladeshi writer and human rights activist Taslima Nasrin said that the Uniform Civil Code was "urgently" needed to empower people with their rights. At the Jaipur Literature Festival, Nasrin said that in order for the Islamic society to make progress, they needed to be more tolerant towards criticism. She added that she did not believe in terms like "nationalism" or "religious fundamentalism."
Publication of Lajja and its ban in Bangladesh
After the publication of her most controversial novel - Lajja, Nasreen's life took a dramatic turn. In Lajja, Nasreen wrote about a Hindu family which was persecuted by Muslims. This angered Muslim groups and she faced many physical and verbal attacks. Eventually, the attacks turned into death threats and after spending two months in hiding, Taslima had to flee to Sweden.
After spending 10 years abroad in exile and then temporarily shifting her base to Kolkata, Taslima started writing in Indian newspapers and magazines. This invited more opposition from Muslims in Kolkata as well. After a violent protest against her caused chaos and turned into riots in November 2007, Nasreen was forced to leave the city to live in New Delhi under house-arrest.
House arrest and the demand for Indian citizenship
After the Kolkata chaos, Nasreen was kept under house arrest for more than seven months by the Indian government. Many big names came to her support from the literary and film industry like Arundhati Roy, Girish Karnad, Anurag Kashyap, Mahasweta Devi etc. demanding for a Resident's Permit or Indian citizenship for Nasreen. She was eventually granted a Resident Permit after a few years.
One year visa again for Taslima Nasreen
The Centre had granted a one-year visa extension to Taslima Nasreen till August 2015. Taslima had pleaded to Home minister Rajnath Singh to extend her visa and her plea definitely didn't go waste. Although, Nasreen is a citizen of Sweden, she has been granted Indian visa continuously since 2004.
Bangladeshi terror group threatens Taslima Nasreen
Taslima Nasreen had spoken about the death threats she had been facing from an al-Qaeda linked Bangladeshi terror group, Ansarullah Bangla. Her Facebook page had been full of death threats One of her counterparts in Bangladesh, Washiqur Rehman, was killed by the group after he wished her on her birthday.
Recognition and awards besides controversies
Taslima Nasreen has been awarded more than 20 literary awards and numerous other prestigious honours and fellowships from around the world for her liberal and secular writings, despite the controversies which have clouded all her life.
One year visa extension for Taslima Nasreen
The Indian government has extended Bangladeshi writer Taslima Nasreen's visa for a year, with effect from July 23. This decision was taken after intervention by Home Minister, Rajnath Singh based on Taslima's request. Taslima was happy and said that a negative decision would have caused an "identity-crisis" and affected her work. She had earlier, on many occasions expressed a wish to live here permanently.