Israel beefs up security post attack
Israel beefs up security post attack
Written by
Ramya Patelkhana
Edited by
Gaurav Jeyaraman
Jun 10, 2016, 10:05 am
3 min read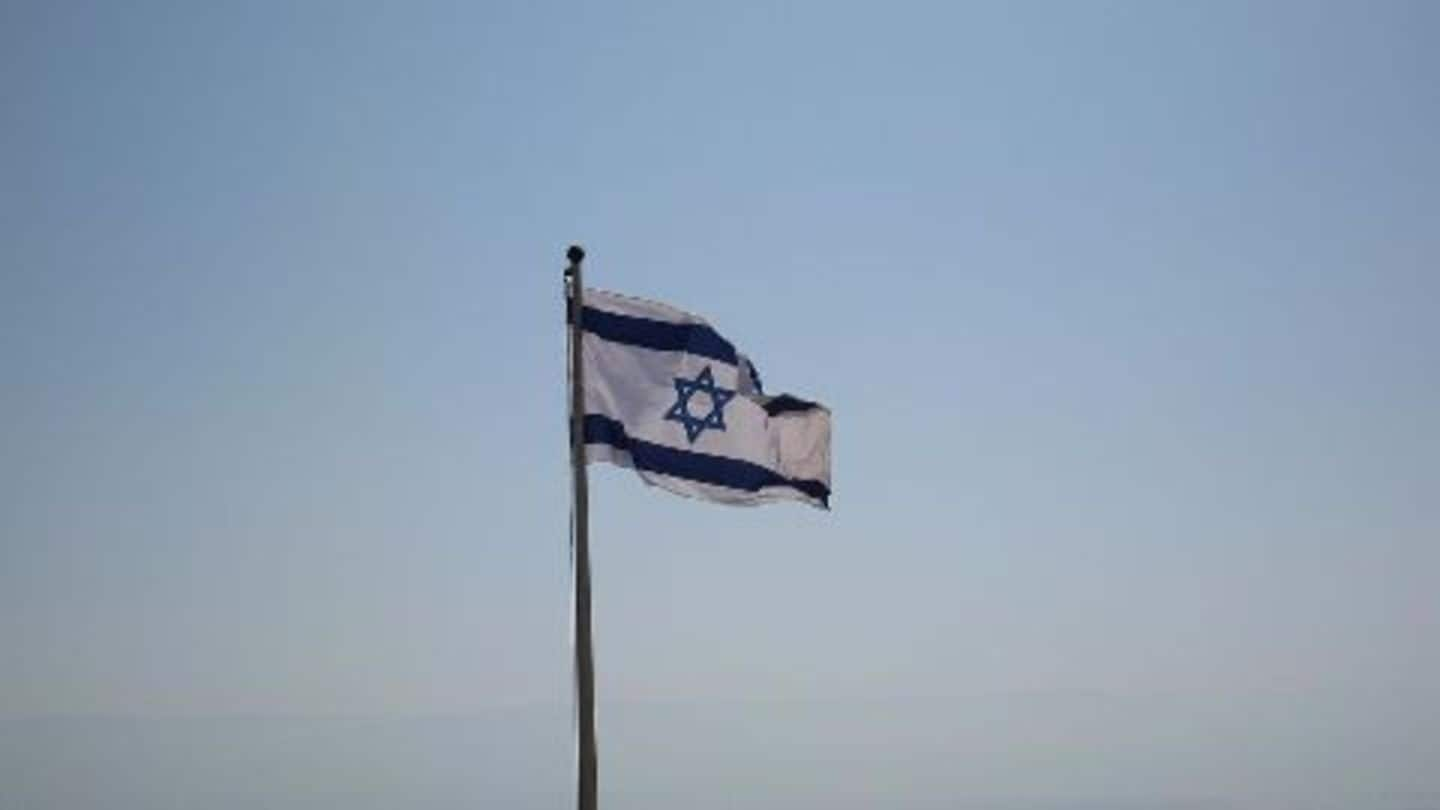 Israel imposed prohibitory orders on Palestinian movements an deployed more troops after Palestinian militants attacked a popular nightspot in Tel Aviv. The Israeli government said it was revoking entry permits for more than 80,000 Palestinians during Ramadan in a bid to prevent further violence. Israel's army has also reportedly sent 2 additional battalions to reinforce their positions in the occupied West Bank.
Eight-month long violence in Israel
Palestinians have reportedly carried out several dozens of attacks on Israelis over the past eight months. The attacks mostly included shootings, stabbings, car ramming, etc. that killed 32 Israelis along with two Americans. Around 200 Palestinians, mostly identified by Israel as attackers, were killed during the attacks. Although the attacks became less frequent in recent times, they occurred nearly daily in the past.
Attacks on Israel in 2016
Israel's most cosmopolitan city–Tel Aviv has not been spared from terror attacks. On 1 Jan'16, an Israeli minority member killed three people and injured seven as he went on a shooting rampage. In Mar'16, an American was killed, and seven were wounded as a Palestinian went on a stabbing spree. In May'16, a Palestinian teen stabbed a 19-year-old Israeli soldier with a screwdriver.
Four dead, five wounded in Tel Aviv attack
Two gunmen identified as Palestinians opened fire near a well kwell-known market in central Tel Aviv last night; the attack claimed the lives of four and wounded at least five. The attack took place near the Sarona market, which is a famous tourist spot with a lot of crowded restaurants and shops. Israel's military headquarters is across the street from the attacked market.
One surrendered, other wounded: Police
Moshe Edri–Tel Aviv District Police commander stated that the attackers were detained and one of them was undergoing treatment for a gunfire wound. Officials earlier stated that there might be a third gunman; but, ruled that out after scrutinizing the camera footage and extensive searches. The four slain civilians were taken to Ichilov Hospital in a critical condition, who later succumbed to their wounds.
'Cold blooded murder': Netanyahu
Before reaching the Sarona market, Israeli Prime Minister Benjamin Netanyahu reportedly met with security leaders and the Defense Minister immediately after the attack. His office stated that Netanyahu called it "a cold-blooded murder by despicable terrorists."
Security guards 'averted a huge disaster'
CCTV footage aired on Channel 10 showed two suited men shooting at diners in a restaurant as they tried to run away and escape the attack. Sarona's director–Shlomi Hajaj stated that security guards stationed at the entrance prevented gunmen from entering the packed market and averted a massive disaster. Police stated that the attackers belonged to the same family from Yatta, a Palestinian village.
Hamas welcomes the attack
An Islamic militant organization Hamas, which rules Gaza, appreciated the deadly attack in Tel Aviv but claimed no responsibility for it. Mushir al-Masri, an official of the Hamas group, welcomed the attack and also called the shootings a "heroic operation." It was also reported that Hamas released a statement and promised Israel "more surprises during the holy Islamic month of Ramadan."
UN, US condemn the attack
United Nations Secretary-General, Ban Ki-moon, stated that Hamas welcoming the deadly attack was utterly shocking. Mark Toner, US State Department spokesman, condemned the horrific attack and said, "Cowardly attacks against innocent civilians can never be justified." Danny Danon, Israel's Permanent Representative to the UN, urged the UNSC to condemn the attack. Police Spokesman Micky Rosenfeld stated that intelligence sources didn't warn of any attack.