Donald Trump wins Electoral College
Donald Trump wins Electoral College
Written by
Gaurav Jeyaraman
Edited by
Vaneet Randhawa
Dec 20, 2016, 01:26 pm
4 min read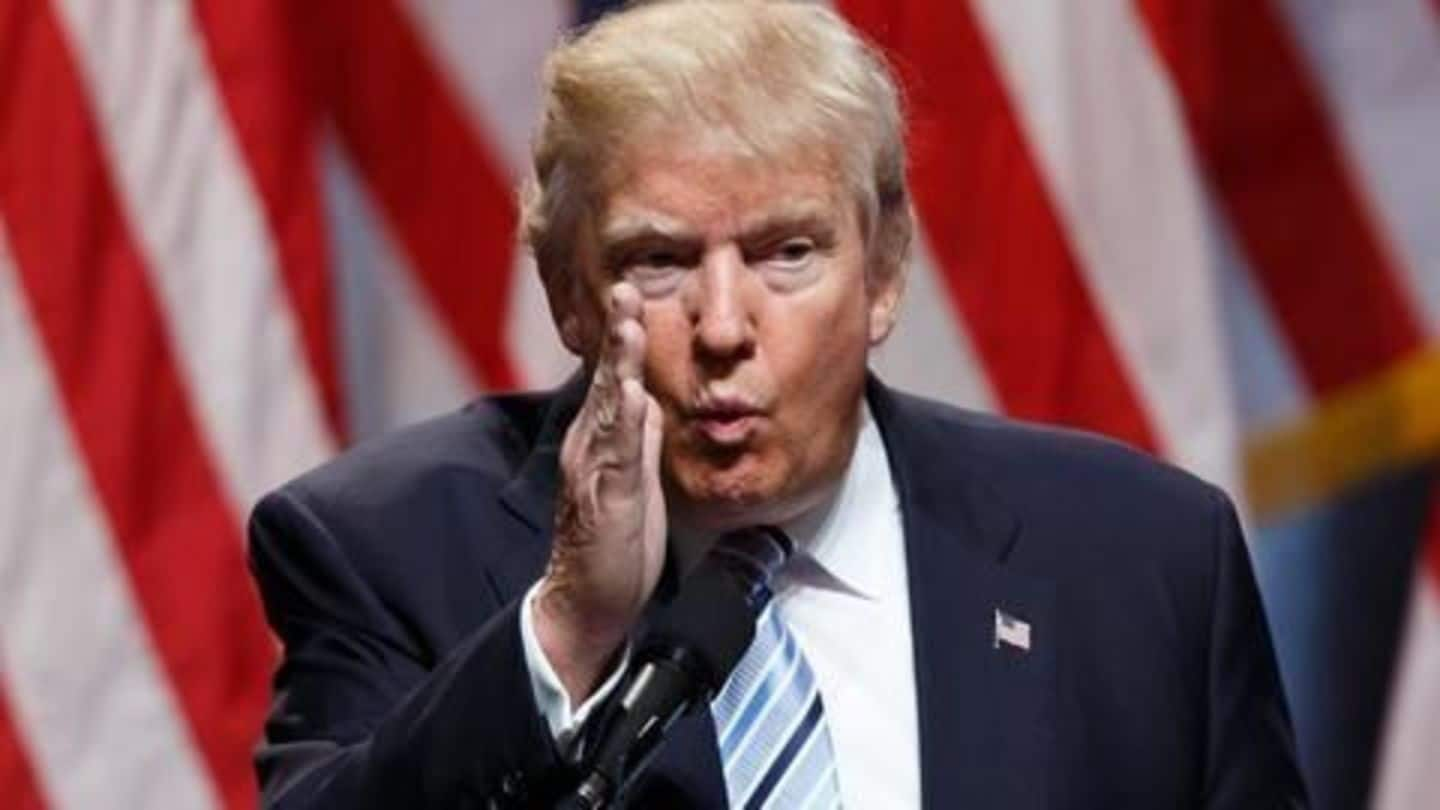 President-elect of the United States of America, Donald Trump on Tuesday got the 270 Electoral College votes that officially make him the president. Despite of attempts undertaken to change the minds of Republican electors, Trump reached the required mark. "I will work hard to unite our country and be the President of all Americans. Together, we will make American great again," said Trump.
An overview of the elections
The US presidential elections are an indirect election, where citizens vote for members of the electoral college, who in turn vote directly for the candidates. Parties conduct primary and caucuses elections to select their respective presidential candidates. The candidate who gets the absolute majority of votes wins the presidency; if no candidate wins an absolute majority, the house of representatives chooses the president.
Hillary Clinton is the Democratic candidate, who has been in the spotlight for her alleged use of private email servers while at the State Department; some revelations shed light on Clinton's controversial foreign policy choices, including overthrowing Gaddafi from Libya. Republicans have Donald Trump, the real estate mogul who has courted controversy over his stance on immigrants and his rhetoric on women.
Election Day: Trumps progress
Reports indicate that Donald Trump is ahead by a million votes nationally. Trump has won Idaho, Montana, Wyoming, Utah, North Dakota, South Dakota, Nebraska, Kansas, Oklahoma, Texas, Louisiana, Arkansas, Missouri, Iowa, Mississippi, Alabama, Tennessee, Kentucky, Indiana, Ohio, West Virginia, Georgia, South Carolina, Florida and North Carolina. At last count Trump won 244 out of the required 270 votes to win.
Election day: Hillary Clinton's progress
Currently, Clinton has secured 215 out of the required 270 electoral votes. Clinton has won Washington State, Oregon, California, Nevada, Colorado, New Mexico, Illinois, New York, Vermont, Massachusetts, Connecticut, Rhode Island, New Jersey, Washington DC, Delaware, Maryland and Virginia. Analysts speculate that Clinton will have to win almost all remaining electorates to secure the required number of votes.
Which states are up for grabs?
So far, Arizona (11), Minnesota (10), Wisconsin (10), Michigan (11), Pennsylvania (20), New Hampshire (4) and Maine (4) are yet to be decided, with a total of 70 electoral votes.
The Republican Party rejoiced as their candidate Donald Trump won the elections to become the President-elect. Unconfirmed reports suggested that Clinton called up Trump to concede. In a video, Clinton's campaign chairman John Podesta said "no more to say tonight, we will have more to say tomorrow." In a statement, Trump said, "Working together, we will begin the urgent task of rebuilding our nation."
Trump won at $5/vote: Effective campaigning?
Donald Trump won approximately 59 million votes nation wide after raising a little over $270 million, equating to approximately $5 per vote; in contrast, Hillary Clinton's campaign raised approximately $512 million. However, protesters gathered at New York, Chicago, Philadelphia, Boston, Seattle and Portland, saying "Trump is not my president." Meanwhile an unidentified gunman opened fire near the Seattle anti-Trump rally, injuring several people.
Protests, reports of lawlessness over Trump win
Several cities in the US bore witness to protests against Donald Trump's victory in the US presidential elections; Lady Gaga staged a protest outside Trump Tower in New York. Meanwhile, a muslim woman complained that two alleged Trump supporters robbed her of her money, wallet and head-scarf in Louisiana. In addition, the Muslim Council of Britain expressed "justifiable concern" after Trump's victory.
Clinton leads in popular votes
The Cook Political Report stated that Hillary Clinton is more than two million votes ahead of President-elect Donald Trump in popular votes, although that makes no difference to the outcome of the elections. According to the report Clinton has so far received 64,227,373 votes in comparison to President-elect Donald Trump's 62,212,752, and her lead continues to grow.
Wisconsin allows a statewide recount after US presidential election
Wisconsin's election board has agreed to allow a statewide recount of US presidential votes as entreated by a Green Party candidate. Candidates from 2 other states where Trump scored narrow wins want a similar recount. The recount process comprises "an examination by hand of the nearly 3 million ballots tabulated in Wisconsin" and will start once Jill Stein's campaign pays the required fee.
Election recount in Wisconsin?
Wisconsin's electoral board approved a request for recounting the votes caste in the state during the presidential elections over suspicions of hacking; Trump had won Wisconsin in the elections. Hillary Clinton's campaign team will participate in the recount to ensure that any discrepancies are brought to the fore. President-elect Donald Trump rejected the recount, dismissing it as a scam.