Didn't expect this from Pakistan- 'The Afghan Girl'
Didn't expect this from Pakistan- 'The Afghan Girl'
Edited by
Gaurav Jeyaraman
Feb 04, 2017, 03:52 pm
4 min read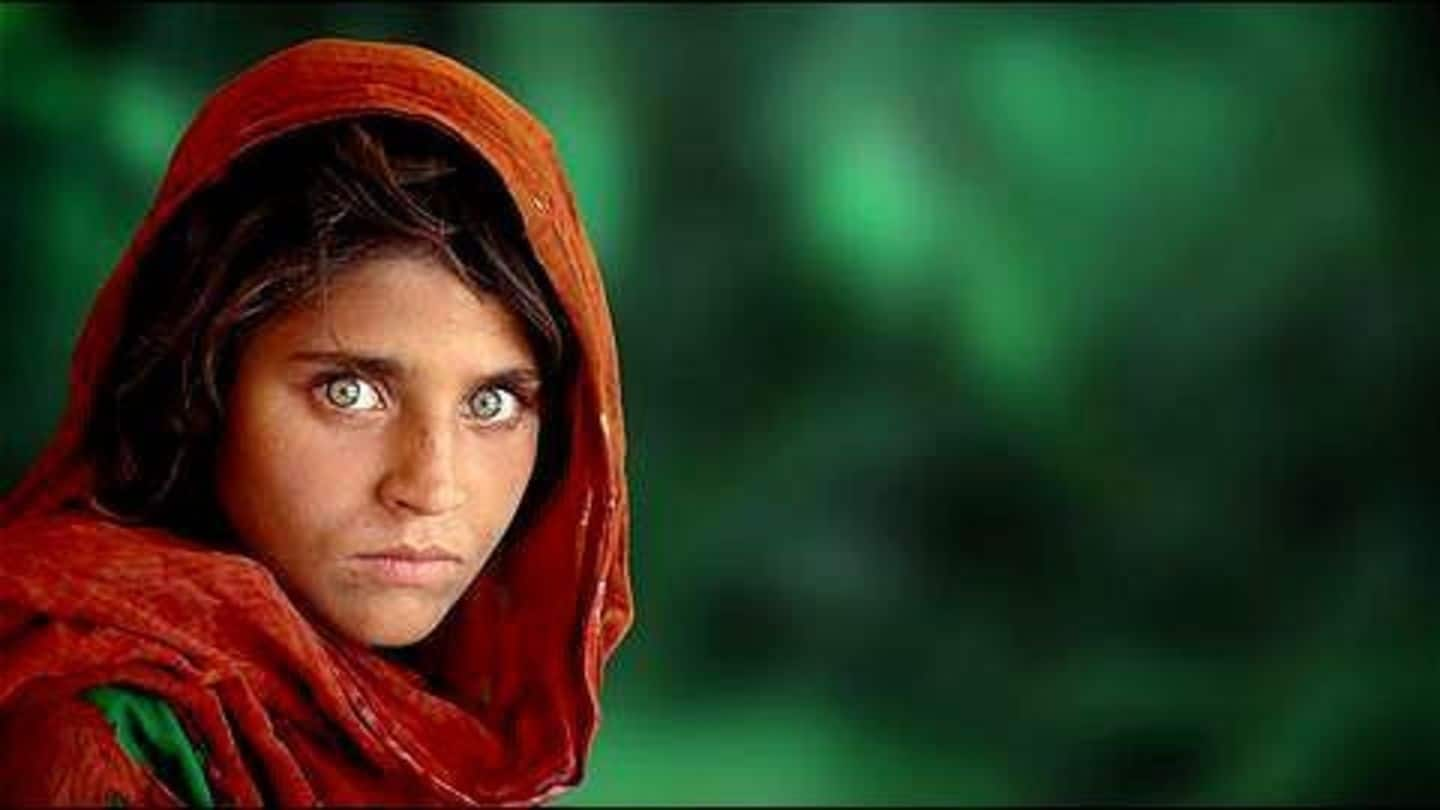 NatGeo's famed "Afghan Girl" Sharbat Gula expressed disappointment over how she was treated in Pakistan. She told BBC that she had "lived for 35 years in Pakistan. It was a very good life. I did not expect the government to behave so harshly and put me behind bars". She thanked President Ashraf Ghani, former President Hamid Karzai and all the Afghans for their help.
The Soviet War in Afghanistan lasted for a span of 9 years from December 1979 to February 1989. It was fought between the Mujahideen (US trained insurgents) and the Soviet Army and allied Afghan forces. Approximately 850,000 to 2 million civilians died and millions of Afghans took refuge in Pakistan and Iran. This was is considered to be a part of the Cold War.
The 'Afghan Girl' is a title of the portrait photographed by journalist Steve McCurry which appeared as the cover of the National Geographic magazine in June 1985. In the portrait is a young Afghan girl wearing a red headscarf; she has green eyes and looks at the camera with an intense look. This photograph attained fame for demanding a viewer's compassion towards the circumstances.
In early 2002, the subject of the photograph was identified as Sharbat Gula. At the time of being photographed, she was 12 years old and was living in the Nasir Bagh refugee camp of Pakistan due to the Soviet occupation of Afghanistan.
Having missed recording Gula's name at the time of photographing her, journalist Steve McCurry made several unsuccessful attempts in the 1990s to relocate her. In 2002, the National Geographic team visited Afghanistan to search for Sharbat Gula. At the time of being found, Sharbat was a 30-year-old woman; she was married to Rahmat Gul and had 3 daughters.
Sharbat Gula was arrested by Pakistan's Federal Intelligence Agency (FIA) for using false identity documents. Gula was found possessing a Computerized National Identity Card (CNIC), as opposed to Proof of Registration (PoR) for registered Afghan refugees. According to Gula's information on the National Database and Registration Authority (Nadra) form, she is the mother of two sons - Wali and Rauf Khan.
Pakistan court denies Sharbat Gula's bail plea
Sharbat Gula, who was arrested by the Federal Investigation Agency (FIA) since 26th October, 2016 has been denied bail by a court in Peshawar. Gula's lawyers stated that Gula deserved bail as the return of Afghan refugees to Pakistan was allowed by the government till 31st October, 2016. They also added that she suffers from Hepatitis-C and is the sole-bread winner of her family.
On Sharbat Gula's arrest, photographer McCurry said, "I am committed to doing everything possible to provide legal and financial support for her and her family. She has suffered throughout her entire life. I believe that her arrest is an egregious violation of her human rights."
Afghanistan seeks Indian treatment for Gula
Afghan officials have reached out to India, seeking treatment for Sharbat Gula who is suffering from Hepatitis C; the Indian government is yet to get a formal extradition request. After the provincial government in Pakistan reversed her deportation orders, Afghan officials have sought India's help. She was supposed to be travelling out of Pakistan on 9 November, however this is unconfirmed.
Sharbat Gula, who had appeared on Nat Geo's magazine, arrived back to her home-country of Afghanistan and was welcomed by President Ashraf Ghani in Kabul. President Ghani also honoured Gula at a ceremony at the Presidential palace; he promised to provide her a furnished apartment. Taking to Twitter, Ghani said "Her life inspires us all. She represents all the brave women of this land."