Mossack Fonseca partners of Panamagate get bail in bribery case
Mossack Fonseca partners of Panamagate get bail in bribery case
Written by
Vaneet Randhawa
Edited by
Gaurav Jeyaraman
Apr 23, 2017, 05:02 am
4 min read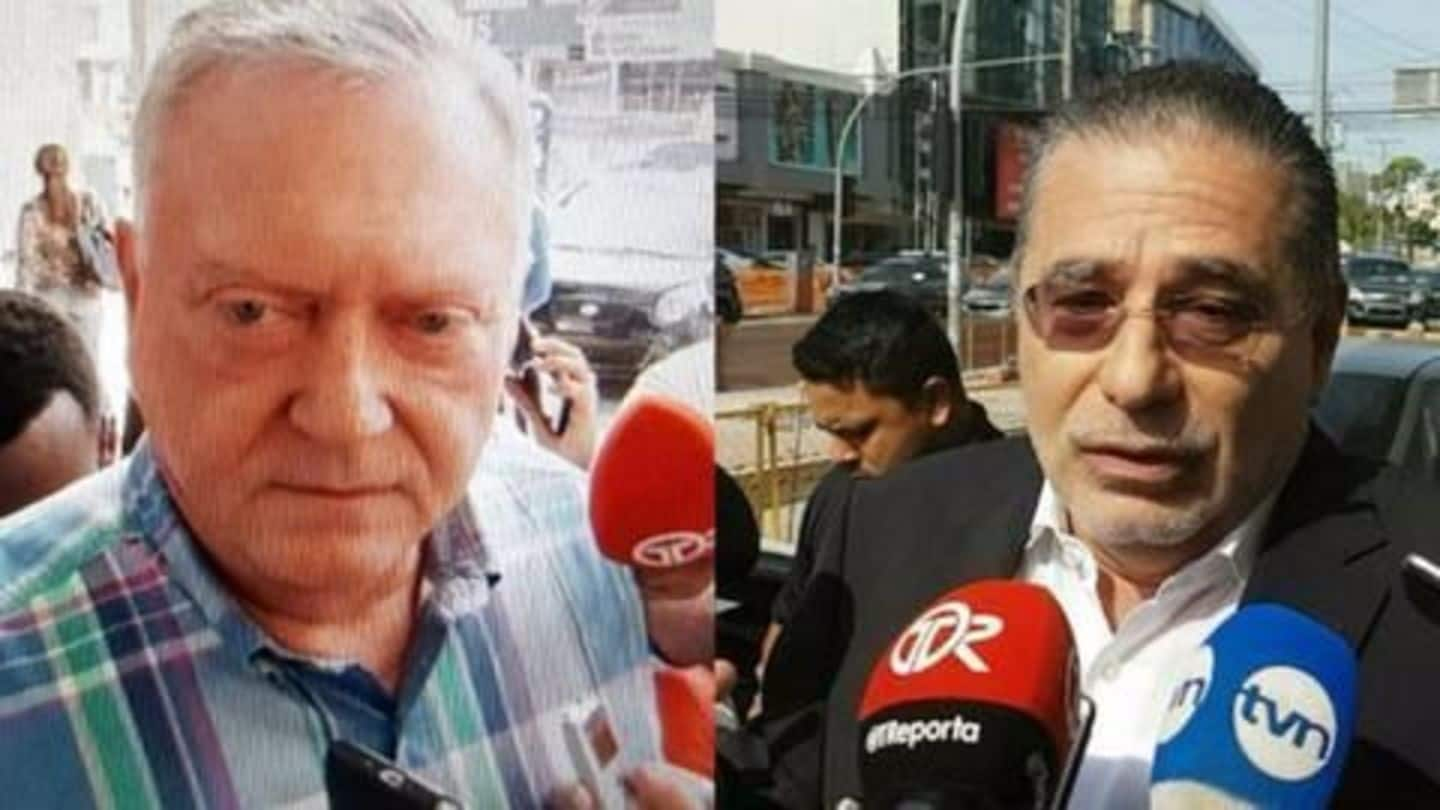 Juergen Mossack and Ramon Fonseca, partners of the law firm at the centre of the Panama Papers leak, have been granted bail at $500,000 each pending further action. They had been detained in February for allegedly running a "criminal organization" to help laundering of money in connection with a massive bribery case in Brazil, titled the 'Car Wash' case.
What are the Panama Papers?
Mossack Fonseca, a Panama-based law firm (that sells offshore shell companies) sent encrypted documents that were investigated by 300 journalists. The documents termed as the "Panama Papers," contain emails, PDF files, and photo files pertaining to Mossack Fonseca. ICIJ said these papers prove "how a global industry led by major banks, legal firms, and asset management companies" secretly managed the wealth of the rich.
Panama Papers leak: Secrets of 'rich and powerful' revealed
The International Consortium of Investigative Journalism (ICIJ), a non-profit organization revealed a cache of 11.5 million records. These records detailed the offshore holdings of many former and present "world leaders, as well as businessmen, criminals, celebrities and sports stars." The papers were originally revealed via the German newspaper Suddeutsche Zeitung to the ICIJ. The source of the leak still remains unknown.
India too in the grip of the Panama leak
The Indian Express reported that amongst the world's rich and famous, over 500 Indians have been named in the Panama Paper leaks. 2 politicians named were Kolkata's Shishir Bajoria and Loksatta Party's Anurag Kejriwal. Another prominent name was DLF owner - KP Singh. Amitabh Bachchan was named as the director in 4 offshore shipping companies and Aishwarya Rai Bachchan's name also made an appearance.
Some of the prominent people named in the leak
The Panama papers link Chinese President Xi Jinping to the offshore accounts. Further, the documents reveal that close aides of Russian President Vladimir Putin (not mentioned himself) "secretly shuffled as much as $2 billion through banks and shadow companies". Footballer Lionel Messi and his father too ostensibly own a shell company which had not been named in an ongoing Spanish tax investigation against him.
Heads start rolling over Panama leaks
Iceland's PM Sigmundur Gunnlaugsson was forced to resign after the Panama leaks showed that he owned an undeclared offshore company with his wife. British PM David Cameroon was forced to issue a clarification after it emerged that his father set up an offshore account in Panama. Pakistan's PM Nawaz Sharif initiated a high-level probe after his children were found owning offshore companies in Panama.
Panama Papers: People demand Cameron's resignation
Thousands of protesters marched across London, demanding Prime Minister David Cameron's resignation over the Panama Papers scandal. The protesters marched under heavy police presence and carried placards reading: "Cameron Must Go." Addressing a gathering of Conservative party workers Cameron admitted to his faults in the Panama Papers leak saying, "I could have handled this better. I know there are lessons to learn."
German paper highlights Sharif-Panama link
German newspaper Suddeutsche Zeitung published documents revealing Nawaz Sharif and his family's connections to the Panama papers scandal. The paper published documents revealing Sharif's daughter Mariam Safdar's unaccounted wealth. In the documents Mariam's source of wealth is revealed as "Family's wealth and businesses which spreads [sic] over 60 years". The documents were titled "Minerva Financial Services Limited Personal Information."
Panama Papers: Mossack Fonseca partners arrested
Authorities in Panama have arrested two partners of law firm Mossack Fonseca over corruption allegations in Brazil. The two were questioned for two days and are likely to be charged with money laundering. Panama's Attorney General said Mossack Fonseca was "dedicated to hiding assets or money from suspicious origins." However, the two have refuted the allegations and plan to contest the charges.