China against Taiwan delegation at Trump's inauguration
China against Taiwan delegation at Trump's inauguration
Written by
Ramya Patelkhana
Jan 19, 2017, 06:05 am
5 min read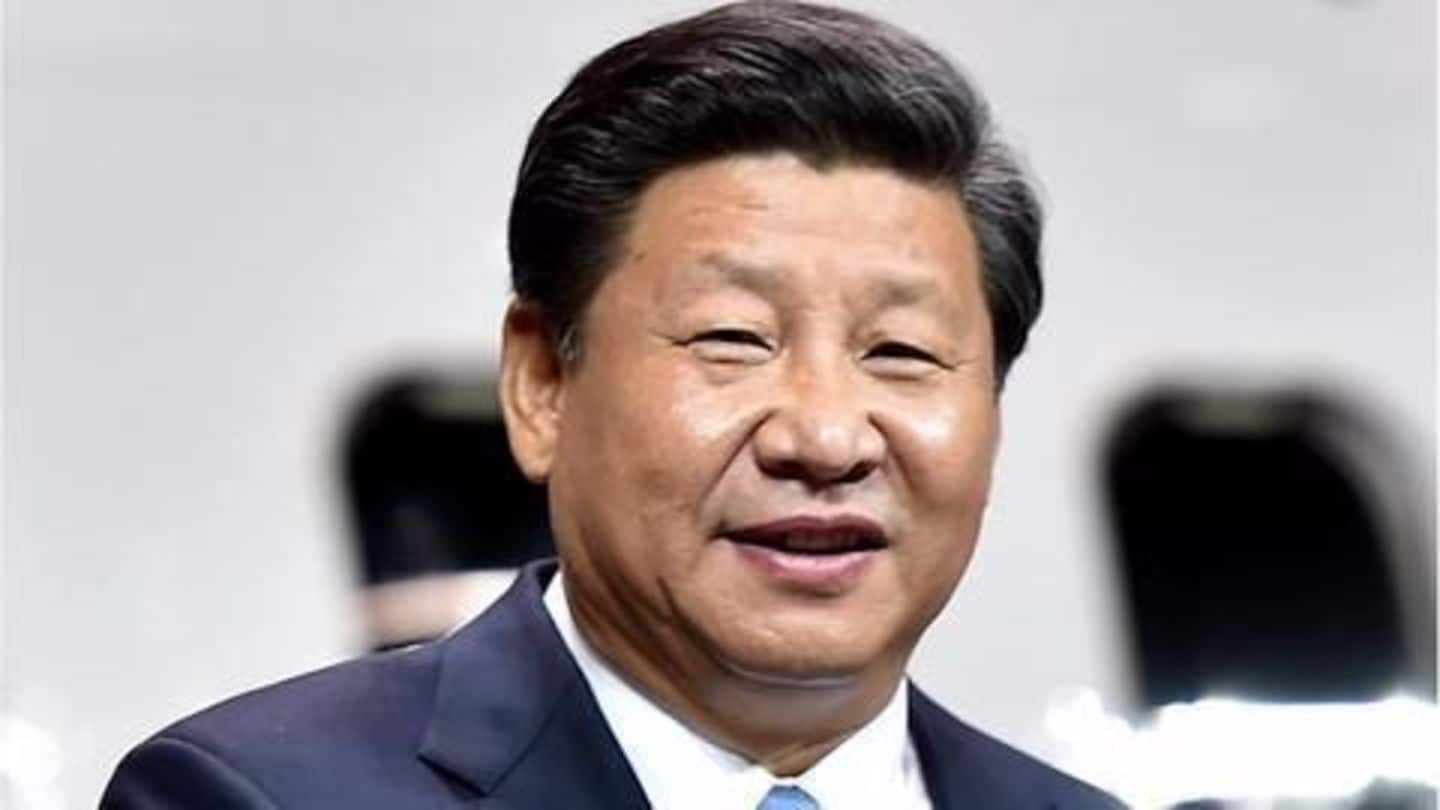 China urged USA to disallow a delegation from Taiwan to attend the inauguration ceremony of President-elect Donald Trump. Last month, Donald Trump broke decades of precedent by accepting Taiwan President Tsai Ing-Wen's congratulatory phone call; he also mentioned that the "One China" policy was up for negotiation. Chinese Foreign Ministry spokeswoman Hua Chunying said that China was opposed to Taiwanese entering the United States.
Taiwan's split from China
Taiwan, officially called the 'Republic of China', split from China's mainland during a civil war in 1949. The 177-kilometer-wide Taiwan Strait separates Taiwan and China. The US acknowledges China's view and considers Taiwan's status as "unsettled"; Taiwan considers America as one of its most important security partners and arms sources. Diplomatic protocol dictates Taiwanese presidents can travel through the US but not visit Washington.
It is a cornerstone of the healthy development of the relations between China and the US since 1979 when the US shifted the diplomatic recognition of China from the government in Taiwan to the one on the mainland. The US retains informal ties with Taiwan.
Status of Taiwan, a sensitive issue in US-China relations
The status of Taiwan remains one of the sensitive issues in US-China relations. China considers Taiwan as a part of its territory to be retaken by force if it seeks independence. China also regards the recognition of a Taiwanese leader as the head of state as unacceptable. However, the US shares close informal ties with Taiwan; Taiwan has representative offices in the US.
Donald Trump's phone call with Taiwanese President Tsai irks China
Breaking a decades-long diplomatic tradition, the US President-elect Donald Trump spoke with Taiwan's President Tsai Ing-wen, irking China. Perhaps it is unprecedented for a President or President-elect of the US to directly talk to a leader of Taiwan, a self-governing country with which the US broke diplomatic ties in 1979. Chinese Foreign Minister Wang Yi said it was "just a small trick by Taiwan."
The Taiwanese Presidential Office's statement
"The president is looking forward to strengthening bilateral interactions and contacts as well as setting up closer cooperative relations. She hopes the US will continue to support Taiwan's efforts in having more opportunities to participate in and contribute to international affairs in the future."
Tsai Ing-wen offered her congratulations
Trump's transition team stated Tsai offered her congratulations. They discussed the "economic, political, and security ties" between Taiwan and the US. Trump tweeted: "The President of Taiwan CALLED ME today to wish me congratulations on winning the Presidency. Thank you!" His second tweet read: "Interesting how the US sells Taiwan billions of dollars of military equipment but I should not accept a congratulatory call."
Is Trump trying to alter longstanding US policy toward Taiwan?
China is trying to identify if Trump's phone call signals an intent on his part to alter the longstanding US policy toward Taiwan. Bonnie Glaser said, "I think privately, they (China) will definitely seek to educate this incoming president and ensure that he understands the sensitivity of Taiwan." China might highlight the risks involved if the US supports strengthening the ties with Taiwan.
National Security spokeswoman Emily Horne's statement
"There is no change to our longstanding policy on cross-Strait issues. We remain firmly committed to our 'One-China' policy based on the three Joint Communiques and the Taiwan Relations Act. Our fundamental interest is in peaceful and stable cross-Strait relations."
Trump questions One-China policy
In a sign of a significant step away from four decades of US foreign policy, US President-elect Donald Trump said he did not have to stick to the "One-China" policy. Speaking to Fox News, Trump said "I don't know why we have to be bound by a 'one China' policy." The statement is likely to have significant effects of Sino-US ties.
Taiwan's President to transit via US
China has been angered by the US allowing Taiwanese President Tsai Ing-wen to transit via the US on her visit to Latin America; Beijing had urged Washington to block the transit request. The move further sours strained Sino-US relations and puts the spotlight back on Sino-Taiwanese relations. Meanwhile, Taiwanese officials have urged former and serving intelligence officers to avoid visiting China.
Taiwanese President heads for US enroute to South America
Taiwanese President Tsai Ing-wen departed for her Latin America tour and will make a controversial stop over in the United States; Beijing had urged the US to deny permission for Tsai Ing-wen's aircraft to land on US soil. Her congratulatory call to Donald Trump had previously complicated matters. Beijing will be watching her with suspicion as she arrives in the US.
Taiwan on alert as China's carrier enters strait
The Taiwanese government scrambled jets and navy ships as Chinese warships accompanied by the country's only aircraft carrier sailed through the Taiwan Strait. Though the group did not enter Taiwan's territorial waters, it did enter the air defence identification zone, prompting action by officials to "surveil and control" the situation. China said the ships were returning from military drills in the South China Sea.