"No room" for Hong Kong's independence
"No room" for Hong Kong's independence
Written by
Ramya Patelkhana
Jan 19, 2017, 04:40 am
3 min read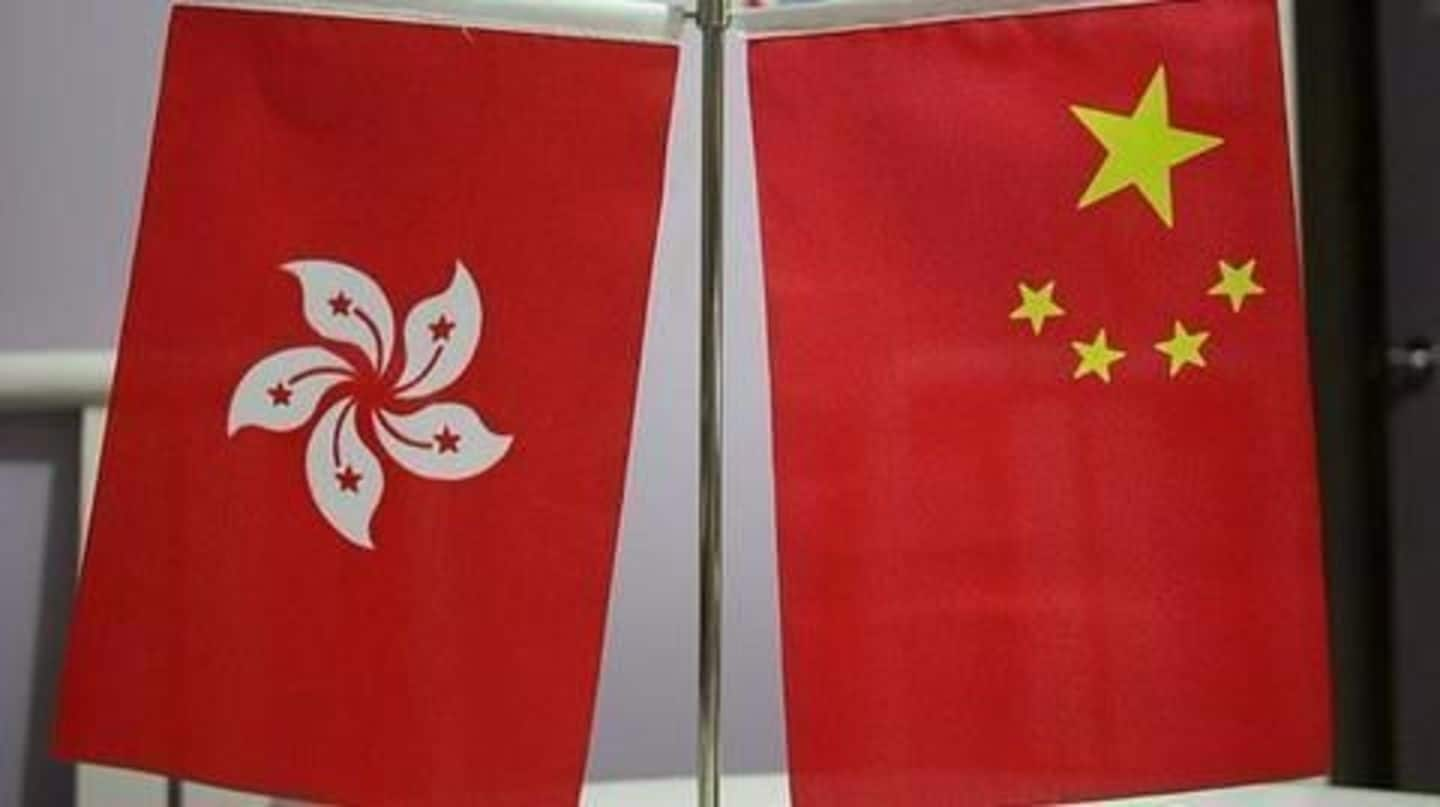 On Wednesday, Hong Kong's Chief Executive Leung Chun-ying delivered his final policy address before stepping down from his five-year tenure. In his annual policy blueprint, Leung Chun-ying also addressed activists demanding Hong Kong's independence/separation from China. "There is no room for independence of any kind of separation from China," he said.
Britain "returned" Hong Kong to China
British "handed back" Hong Kong to China in 1997 under the "one country, two systems" formula following a 1984 China-Britain agreement. Hong Kong was given wide-ranging autonomy (except in foreign and defence affairs) for 50 years, including judicial freedom guided by "Basic Law". Its leader, Chief Executive, is currently elected by a 1,200-member Election Committee, the majority of which is considered pro-Beijing.
Hong Kong's mini-constitution, the Basic Law, states the "ultimate aim" is to elect the Chief Executive "by universal suffrage upon nomination by a broadly representative nominating committee in accordance with democratic procedures."
China promised Hong Kong direct elections
China promised Hong Kong direct elections for Chief Executive by 2017. In Aug'14, China's legislative committee ruled voters could choose from a list of two/three candidates selected by a nominating committee, who would secure the support of over 50% of the committee, in accordance with Hong Kong's "pro-Beijing" election committee. Democracy advocates argued it gave China the ability to eliminate candidates it disapproves of.
Hong Kong Government put an electoral reform package based on Beijing's ruling. However, pro-democracy legislators vetoed the reform bill, which required the support of at least two-thirds of the 70-seat legislature to pass. China always stressed "unity" is the way forward for the nation.
China intervenes in Hong Kong's politics, legal system
China's parliament made an unprecedented intervention in Hong Kong's political and legal system by passing an interpretation of the territory's mini-constitution 'Basic Law'. The interpretation states lawmakers must swear allegiance to Hong Kong as part of China. The ruling is expected to block two pro-independence legislators, Sixtus Leung and Yau Wai-ching (who refused to pledge allegiance to China), from assuming office in Hong Kong.
Legislators must swear allegiance
The Basic Law's Article 104 that states Legislators must swear allegiance to "the Hong Kong Special Administrative Region of the People's Republic of China." The issue of the two legislators is currently being heard in a Hong Kong court, but China's ruling came first. China's move is expected to enrage pro-democracy activists in Hong Kong further, after hundreds of protesters clashed with police.
The rift between Beijing and Hong Kong
The rift between Beijing and Hong Kong deepened after 25-year-old Yau Wai-ching and 30-year-old Baggio Leung pledged allegiance to the "Hong Kong nation" and displayed a "Hong Kong is not China" banner during a swearing-in ceremony for Hong Kong's legislative council in October 16. The recent pro-democracy protests in Hong Kong are reminiscent of the 2014 pro-democracy that paralyzed parts of Hong Kong.