Raif Badawi likely to receive more lashes
Raif Badawi likely to receive more lashes
Written by
Sripriya Yegneswaran
Oct 20, 2016, 07:15 am
4 min read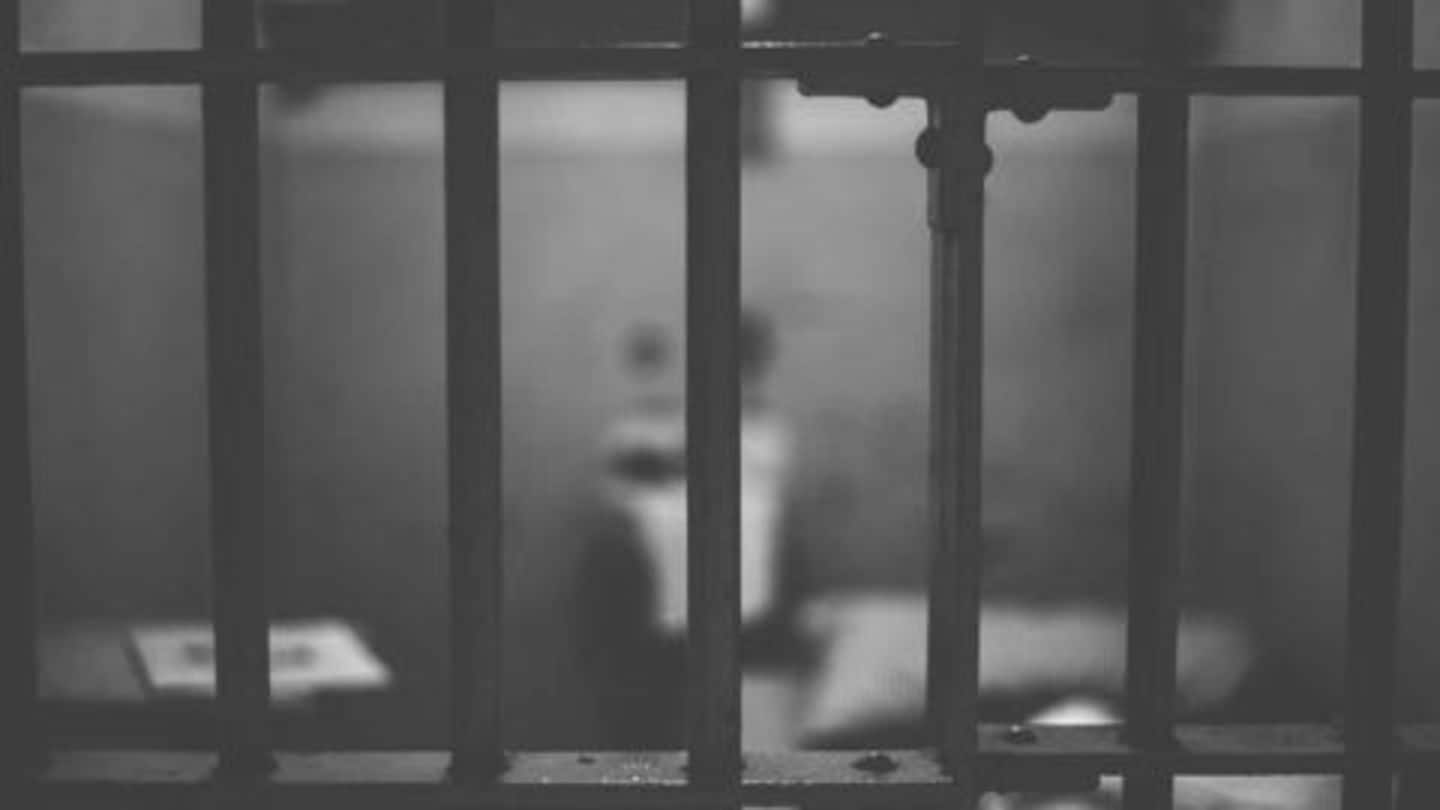 According to Evelyne Abitbol, co-founder of the Raif Badawi Foundation, it is likely that Badawi would receive a new round of lashes. Abitbol claims that the information comes from a "reliable source" in Saudi Arabia. Canadian foreign minister Stephane Dion said, "If this information is true, it would be shameful. Canada completely condemns this type of lashing."
Badawi arrested for insulting Islam
On 17 June 2012, Raif Badawi was arrested for insulting Islam through his website, Free Saudi Liberals. Later in December, Badawi was cited with apostasy which means abandoning one's religious beliefs. This invites a death sentence according to the Saudi judicial system. He was accused of this Islamic renouncement because of the critical statements that his articles made on senior religious figures.
Badawi faces jail term along with 600 lashes
Saudi Arabia's blogger Raif Badawi had been sentenced to a jail term of 7 years along with 600 lashes for violation of Islamic values. The incredibly harsh sentence triggered great hue and cry with people all around the world condemning the sentence. The court had dropped the stronger charges of apostasy but the sentence is still considered to be a ruthless one.
Raif Badawi's sentence changed to 1000 lashes
An appeals court overturned Raif Badawi's original conviction of 7 years of jail term and 600 lashes to 10 years of jail term and 1000 lashes. He was also fined 1 million riyals (approx. $267000) along with the sentence. The sentence and brutal trials had outraged many human rights groups such as Amnesty International and Human Rights Watch.
Family fears Badawi could be retried and beheaded
Raif Badawi faced fresh charges of apostasy which could ultimately mean a death sentence. Family members of Badawi had learned of new attempts made by the country's judicial system to retry Badawi for Islamic renouncement. Badawi who is serving his jail term, had received 50 lashes in January but further lash treatments were postponed due to his delicate medical condition.
Badawi's wife pleads for his release
Ensaf Haidar, Raif Badawi's wife has been continuously campaigning and pleading for her husband's release since the last 3 years. Haidar told the media that Badawi had no other intention than to promote a peaceful dialogue about women's rights, secularism and liberalization, which was deemed as an insult to Islam. Haidar is now appealing to different governments to commence a dialogue with the Saudi-government.
Badawi's sentence of 1000 lashes upheld again
Blogger Raif Badawi's sentence of being flogged 1000 times has been upheld once again by the Saudi government. The decision has disturbed his wife as she cannot appeal further till the decision is being upheld. Badawi was supposed to be flogged 50 times every week for 20 weeks but after getting flogged once, his condition deteriorated and the decision against him was continuously upheld.
1000 Lashes couldn't stop him!
Even a 1000 lashes and 10 years of jail term couldn't stop Raif Badawi from expressing himself. The blogger's writings have been published in a book called, "1000 Lashes: Because I say what I think." The book has been garnering huge support and is being translated into many languages.
EU urges Saudi Arabia to stop Badawi's lashing
The European Union has come out in support of Saudi Arabian blogger, Raif Badawi by renewing its calls to the Saudi government to stop lashing the 31 year old blogger. The court in Saudi Arabia has upheld the sentence of 1000 lashes against him for insulting Islam. The EU statement said that, "corporal punishment is highly unacceptable and contrary to human rights."
Raif Badawi conferred with Sakharov human rights prize
The Saudi Arabian blogger was awarded the European Parliament's Sakharov human rights prize on 19th October, 2015. Martin Schulz, President of the Parliament urged King Salman "to free him so he can accept the prize." The Sakharov Prize for Freedom of Thought is awarded by the European Parliament since 1988 to persons or organizations for fighting for human rights and democracy.