Iran tests 2000km range ballistic missile
Iran tests 2000km range ballistic missile
Written by
Gaurav Jeyaraman
May 10, 2016, 12:45 pm
4 min read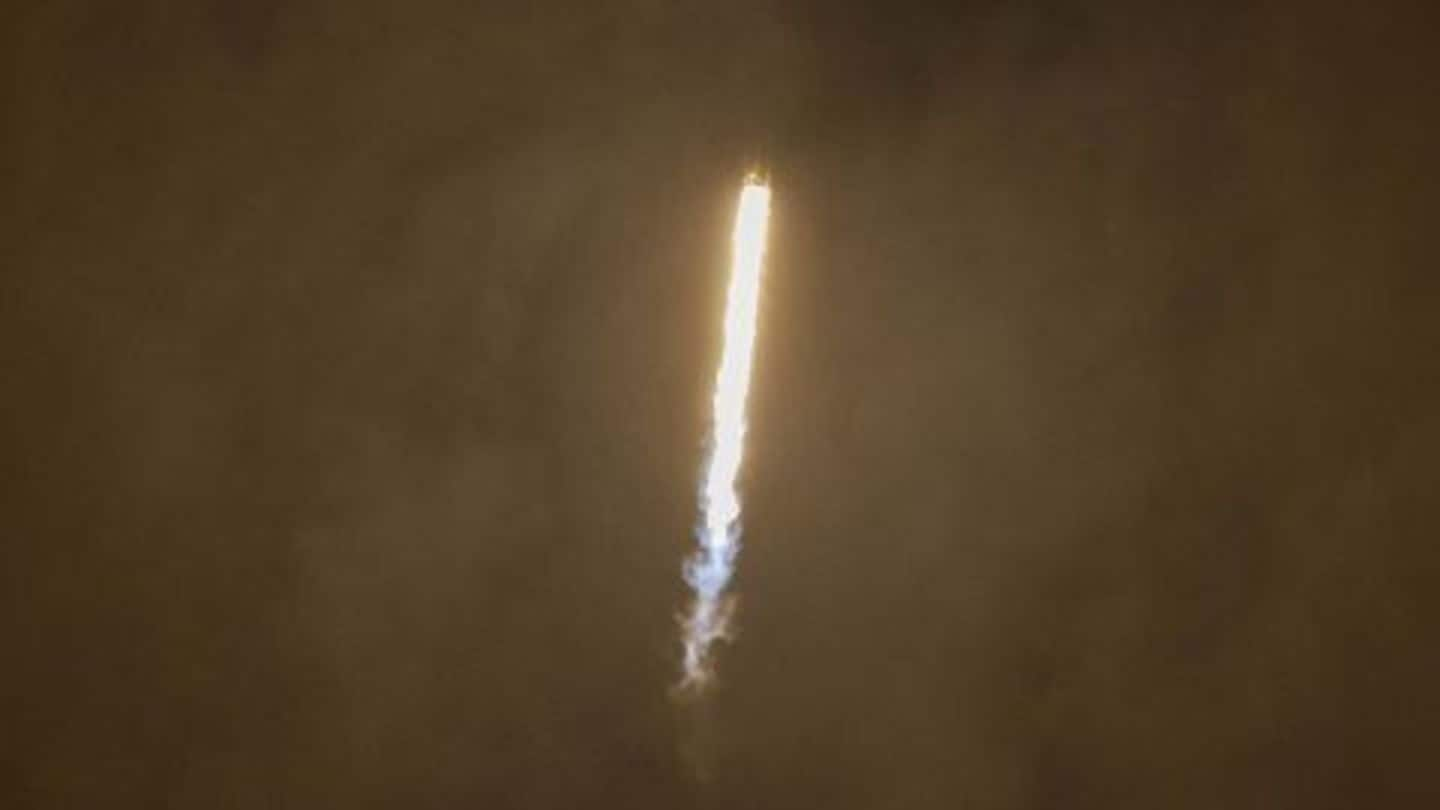 Iran tested another ballistic missile, adding to the series of missile tests it has conducted after implementation of the nuclear deal with the P5+1 countries. Gen. Ali Abdollahi, deputy chief of Iran's army headquarters stated that the test of the 2000+km range ballistic missile was conducted successfully 2 weeks ago. He reasserted that the tests did not infringe upon terms of the nuclear agreement.
Israeli intel halts Russian missile sales to Iran
An order of Russian made S-300 heavy surface-to-air missiles purchased by Iran, has been put on hold by Russia following talks with Israeli officials. Israel provided evidence to Russia that Iran was supplying Russian made weapons to Hezbollah fighters in Lebanon, which was confirmed by Russian reconnaissance aircraft that spotted SA-22 missile launchers in Hezbollah territory. This has severely impeded Iran's military modernization drive.
Israel attempting to stifle Iran's military
Israel has begun a diplomatic offensive by reaching out to Iran's military suppliers and dissuading them from arming Iran. Reports suggest that Israel's recent gas deal with Moscow was instrumental in halting the S-300 sale to Iran.
Iran conducts ballistic missile tests
The Islamic Revolutionary Guards Corps of Iran staged nationwide ballistic missile tests which they claim, shows Iran's "deterrence power". Iran's Revolutionary Guard said the missile tests exhibit Iran's "full readiness to confront all kinds of threats against the Revolution, establishment and territorial integrity." US officials expressed concern over the development, stating that the tests could be a possible violation of UNSC resolution 2231.
The United Nations Security Council 2231 resolution
The UNSC resolution 2231 was adopted in October 2015 to lift existing sanctions on Iran, so that the Iranian Nuclear deal could be implemented. It carries a clause that Iran would refrain from conducting tests of nuclear capable missiles that could pose a threat to the region. World powers can use this resolution to impose penalties on Iran in light of the recent tests.
UNSC 2231 leaves room for tests?
The UNSC resolution 1929, which barred Iran from conducting any missile tests was replaced by UNSC resolution 2231. While UNSC 2231 calls for Iran to abstain from conducting tests, it does not impose any prohibitory conditions or mandates regarding missile tests.
Iran conducts second round of missile tests
Iran fired two ballistic missiles emblazoned with the words "Israel must be wiped out", as US Vice President Joe Biden was on a visit to Jerusalem. The tests were the latest in a series of un-announced missile tests conducted by Iran since 8 March. The tests are suspected to be a response to Israel's growing influence on Iran's military suppliers including Moscow and Beijing.
Missiles capable of hitting Israel, Saudi
"Of the two missiles, the Qadr-F, had a range of 2,000 kilometers (1,243 miles) and the other, the Qadr-H, had a range of 1,700 kilometers (1,056 miles)." - Brig. Gen. Amir Ali Hajizadeh, commander of the Islamic Revolutionary Guards Corps' aerospace division.
UN urges Iran to act with restraint
In light of the recent missile tests conducted by the Revolutionary Guard Corps, United Nations Secretary-General Ban Ki-moon urged Tehran to act with moderation and restraint, to avoid increasing regional tensions. Intelligence agencies are yet to ascertain whether the tested missiles were nuclear capable. Ban Ki Moon refrained from commenting on whether the tests violated the terms of the Iran nuclear deal.
Tests don't violate sanctions: Iran FM
Iran's Foreign Minister Mohammad Javad Zarif said Tehran's recent ballistic missile tests did not violate any UN resolution and were not illegal. He said the wording of the resolution did not use obligatory terms so "Iran is not obliged by 2231". Meanwhile, the United Nations Security Council met at the request of the United States to discuss the missile tests and propose sanctions.
Ayatollah Khamenei lauds missile tests
Iran's supreme leader Ayatollah Ali Khamenei lauded Iran's Revolutionary Guard Corps for the recent ballistic missile tests they conducted. He added that anyone who thinks negotiations are more important than building a missile system are traitors. Ayatollah Ali Khamenei's comments come amid growing concern among world powers over a series of ballistic missile tests by Iran, which many believe, violated the Iran Nuclear deal.
Missile program non-negotiable: Iran
Iran's foreign minister said the country's missile programme is not up for negotiation with the United States. In a public statement, Mohammad Zarif said the "defence capabilities of the Islamic Republic of Iran are not negotiable." He added that if Washington was serious about defensive issues in the Middle East, it should stop supplying arms to Saudi Arabia and Israel.