PM, Deputy PM withdraw support to Polish abortion ban
PM, Deputy PM withdraw support to Polish abortion ban
Written by
Ramya Patelkhana
Edited by
Gaurav Jeyaraman
Oct 06, 2016, 05:49 pm
3 min read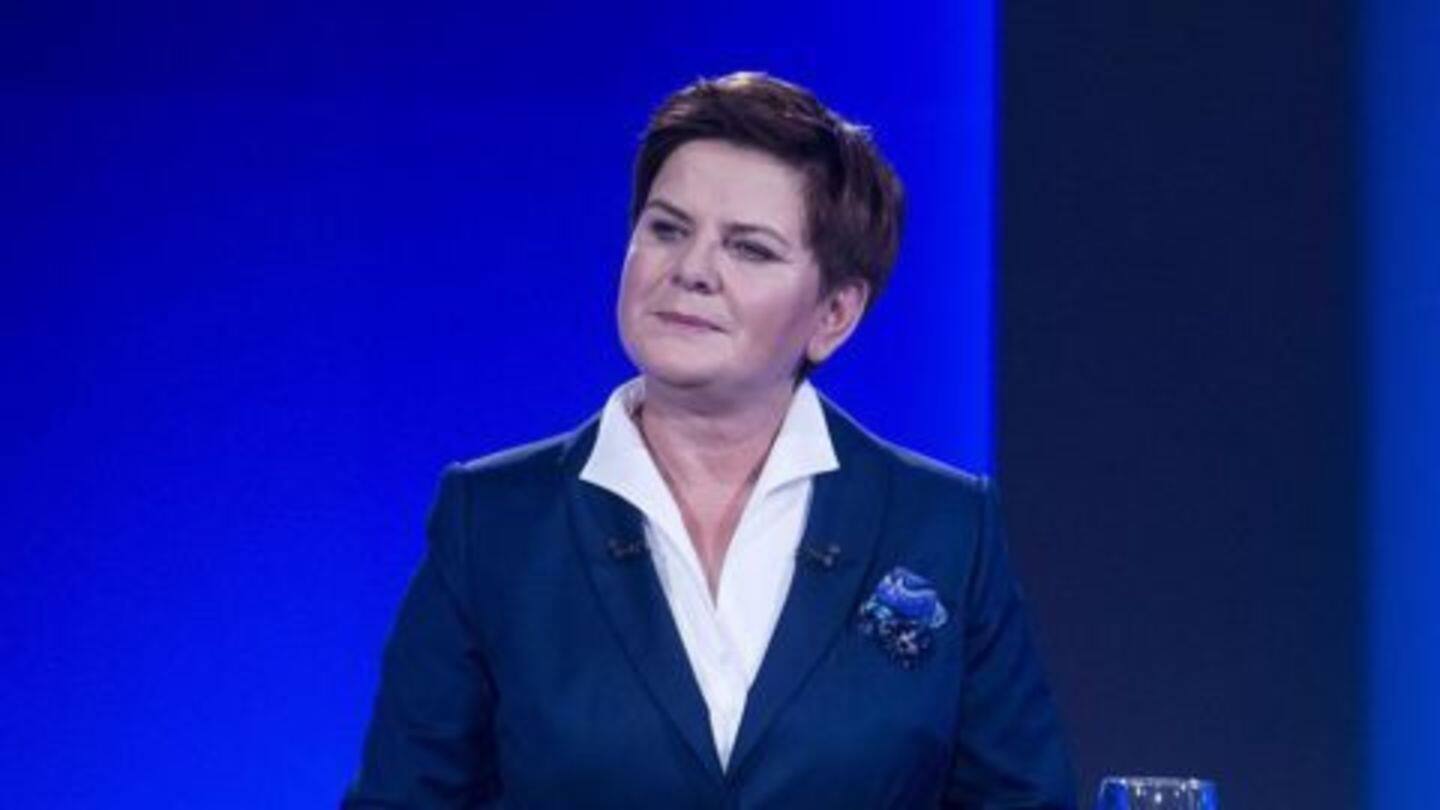 Beata Szydlo, Poland's PM has withdrawn support to the controversial legislation for a blanket-ban on abortions in Poland and said the protests caused the government to reconsider. She clarified that the government won't change the rules on abortion. The bill which was introduced through a citizen's initiative backed by the Catholic Church, aimed to ban all abortions unless the mother's life was at risk.
Abortion in Poland is illegal unless a woman's life is in danger, the fetus is deformed or for pregnancies caused by criminal-acts. Current laws don't subject women to penalties for terminating pregnancy illegally; however, persuading a woman to do it is a crime. In Jun'11, an anti-abortion bill gained momentum; attempts to pass the bill were made despite several rejections in the Polish Parliament.
Law proposes to severely punish those seeking abortions
The law proposes to punish or imprison those seeking abortions along with doctors severely. Women of all ages, from 17 to 70, protested against the "dangerous bill". They said abortion should be a woman's choice; it should be available in certain cases. Brussels-based Polish writer Grazyna Plebanek said: "Women must not be forced to deliver children from rape or that are unable to survive."
Black-clad Polish women protest against proposed anti-abortion law
Tens of thousands of women dressed in black across Poland went on strike to protest against a proposed restrictive law to impose a complete ban on abortions. The 'Black Monday' demonstrators braved the 'cold' and rain to stage rally in the historic Old Town's main square in Warsaw. Massive protests erupted in major cities like Wroclaw, Poznan, Szczecin, Gdansk and several other smaller towns.
'Black Monday' against the conservative Polish Government
The 'Black Monday' demonstration was staged in defiance of the conservative Polish Government and the powerful Catholic Church. Both the government and the Catholic Church back the new law to ban abortion that is currently being reviewed by the Parliament. If passed, the law would make all abortions illegal; even those in cases of rape, incest or when a woman's life is in danger.
Warsaw Bishop calls the rebellion "civilization of death"
The ruling Law and Justice party's move to ban abortion triggered the 'Coat Hanger' rebellion in the deeply-Catholic Poland. Warsaw Bishop Henryk Hoser denounced - what he termed - "the civilization of death"; anti-abortion supporters staged smaller demonstrations after morning Mass. However, most people favor the current 1993 abortion rules that allow abortions in case of rape, incest, damaged fetus or to save mothers.
The 'Coat Hanger' rebellion began when Polish Catholic priests called for an abortion ban in Apr'16. Thousands of women and men took to the streets waving coat hangers, which symbolize the deadly "back-alley" self-induced abortions that occur when abortions are made illegal. Coat hangers or similar devices are used in the removal of fetuses; it is only one of the many alternate, dangerous means.
During 1950-85, several countries liberalized their respective abortion laws. 179 governments had signed the International Conference on Population and Development Program committing to prevent unsafe abortions. To avoid unsafe means, many of them loosened their abortion laws while some tightened.
Liberal and restrictive abortion laws
While it is easier to get abortions done in USA and European countries, abortion laws in the Republic of Ireland and Northern Ireland are considered the world's most restrictive. Countries that impose the most severe penalties for abortions are in regions like Latin America, Africa, the Mid-East, and Southern Asia. Abortions in India are legal up to 20 weeks of pregnancy under certain conditions.