China further slashes down growth targets
China further slashes down growth targets
Edited by
Gaurav Jeyaraman
Mar 06, 2017, 04:02 am
4 min read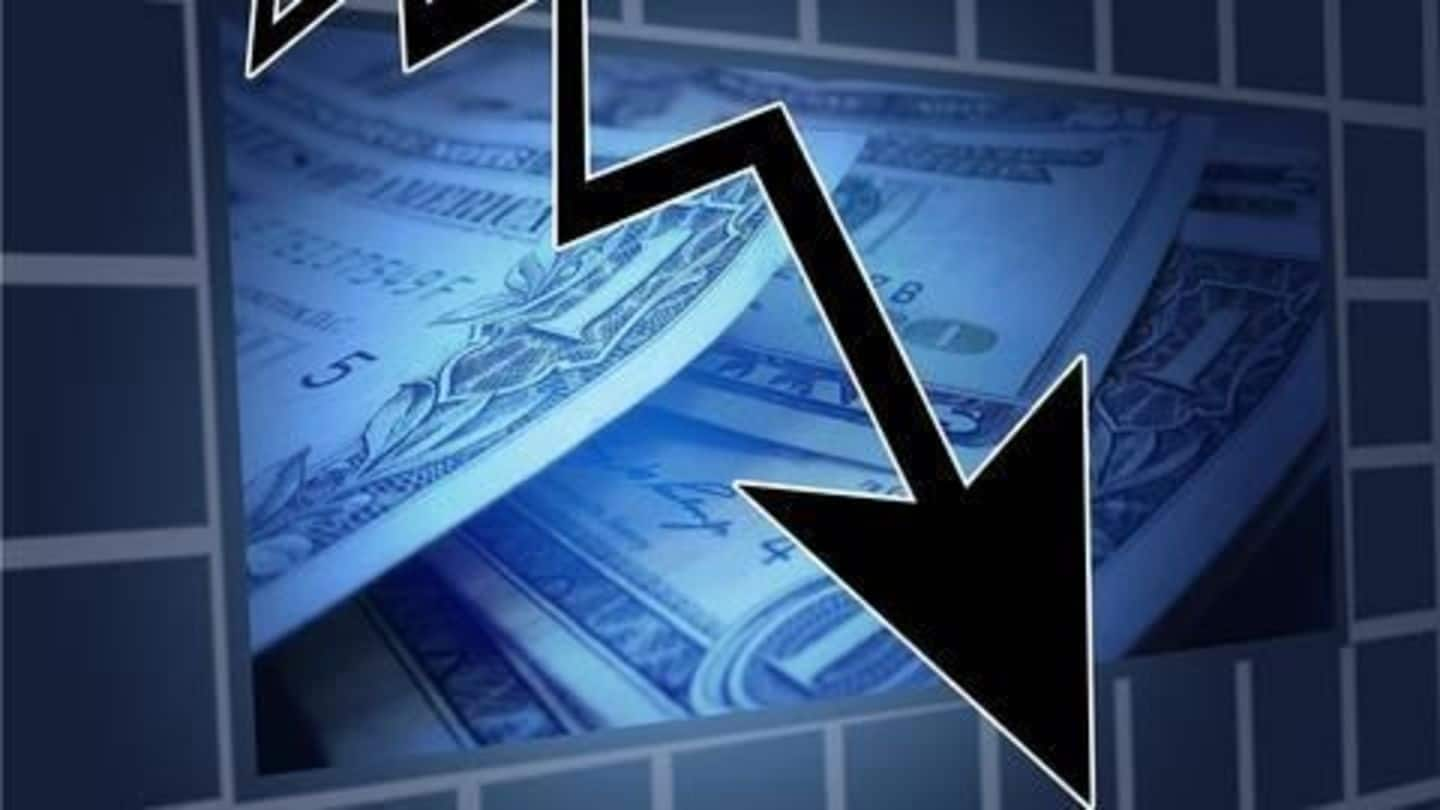 Premier Li Keqiang stated that China has slashed its growth target from 6.5-7% last year to just 6.5% this year. 2016 saw the slowest growth in the Chinese economy's history. He made the statements at the annual gathering of the National People's Congress in Beijing. He vowed to tackle industries producing more steel and coal than required.
The new economic growth normal
China is rebalancing its economy to a "new normal", i.e. relatively lesser growth of 6-7% which is led by domestic consumption rather than export and investment. Although the Government is trying hard to smoothen the transition, analysts question the feasibility of the new reforms. Some analysts warn of China falling into a 'middle income trap' due to an ageing population coupled with mounting debts.
Is China stuck in the 'middle income trap'?
Middle income trap is a condition when an economy during its path to economic growth, stagnates to middle income status instead of moving to high income group. This happens because the factors augmenting its growth to middle income status starts eroding. China (per-capita income $7500) may face this due to rising labour wages pushing out low-cost and labour intensive industries to other nations.
China's growth slowest in 25 years
If Chinese Government figures are to be believed, China's economic growth has slowed down to 6.9% in 2015 against 7.3% in 2014. Beijing has missed the target set by it for 2015 by just 0.1% registering a sub 7% growth rate. However, analysts suspect growth to be much weaker than shown by China, even though Beijing denies that the numbers are inflated.
Still high on economic output
Despite the slow growth rate, China added the equivalent of the entire economy of Saudi Arabia or Switzerland to its economic output in 2015 - not a small achievement.
Moody's downgrades China's economic outlook
US ratings agency Moody's cut its outlook for the Chinese economy from "stable" to "negative". Moody's justified the cut in outlook rating stating that economic reforms in China have yet to be fully implemented. Moody's said that China's high debt burden dampened business investment prospects. ​The agency warned of further downgrades if the Chinese Government fails to implement these reforms at a faster rate.
China cuts its economy growth target for 2016
Chinese Premier Le Keqiang announced a cutback on the country's growth target for 2016, down from 7% to 6.5-7%. The drop in growth rate, half of 2007's peak grow rate of 14.2%, is a further signal of China's economic slowdown. The latest growth target would be the minimum required to achieve the official goal of doubling incomes per person from 2010 levels by 2020.
Chinese Premier announces reforms to promote domestic consumption
Chinese Premier Li also announced reforms to attract foreign investors by opening the services and manufacturing sector to them and improving business regulations. He stated that mergers would be promoted so that banks would no longer have to bail out unprofitable coal and steel industries. Mr. Li also stressed that the country would need to create 50 million new urban jobs by 2020.
Chinese Government set to eliminate jobs
Reforms in China to trim unprofitable state-run industries would hurt state employees the most. This week, the Government is set to eliminate 18 million coal mining jobs or 17% of the industry's workforce.
China manufacturing contracts in July
Blaming the incessant rains that wreaked havoc across much of mainland China, the government announced that China's manufacturing sector shrunk in July. The PMI index for July dropped to 49.9 from 50.0 last month, indicating trouble in China's economy. The government said that the rains made transport of raw materials and finished goods very cumbersome, which led to the decline in productivity.
China records slowest growth rate in 2016
China recorded the slowest growth rate in 27 years, registering a paltry 6.7% year on year growth in 2016. China had recorded 6.9% growth in 2015. However the figures are in line with the growth forecasts predicted by the Chinese government. China's industrial production slowed to just 6% while manufacturing recorded a meagre rise in capacity at 6.1%.
China launches $14.6 billion internet investment fund
In the wake of slow growth, China has launched a 100 billion yuan Internet Investment Fund, supported by the Cyberspace Administration of China and the Ministry of Finance. The Industrial and Commercial Bank of China said the investments will seek to fund new internet companies and China's Internet Plus action plan. It has already already raised 30 billion yuan from Chinese state owned companies.