New PM wins support of Turkish parliament
New PM wins support of Turkish parliament
Written by
Gaurav Jeyaraman
May 30, 2016, 09:22 am
4 min read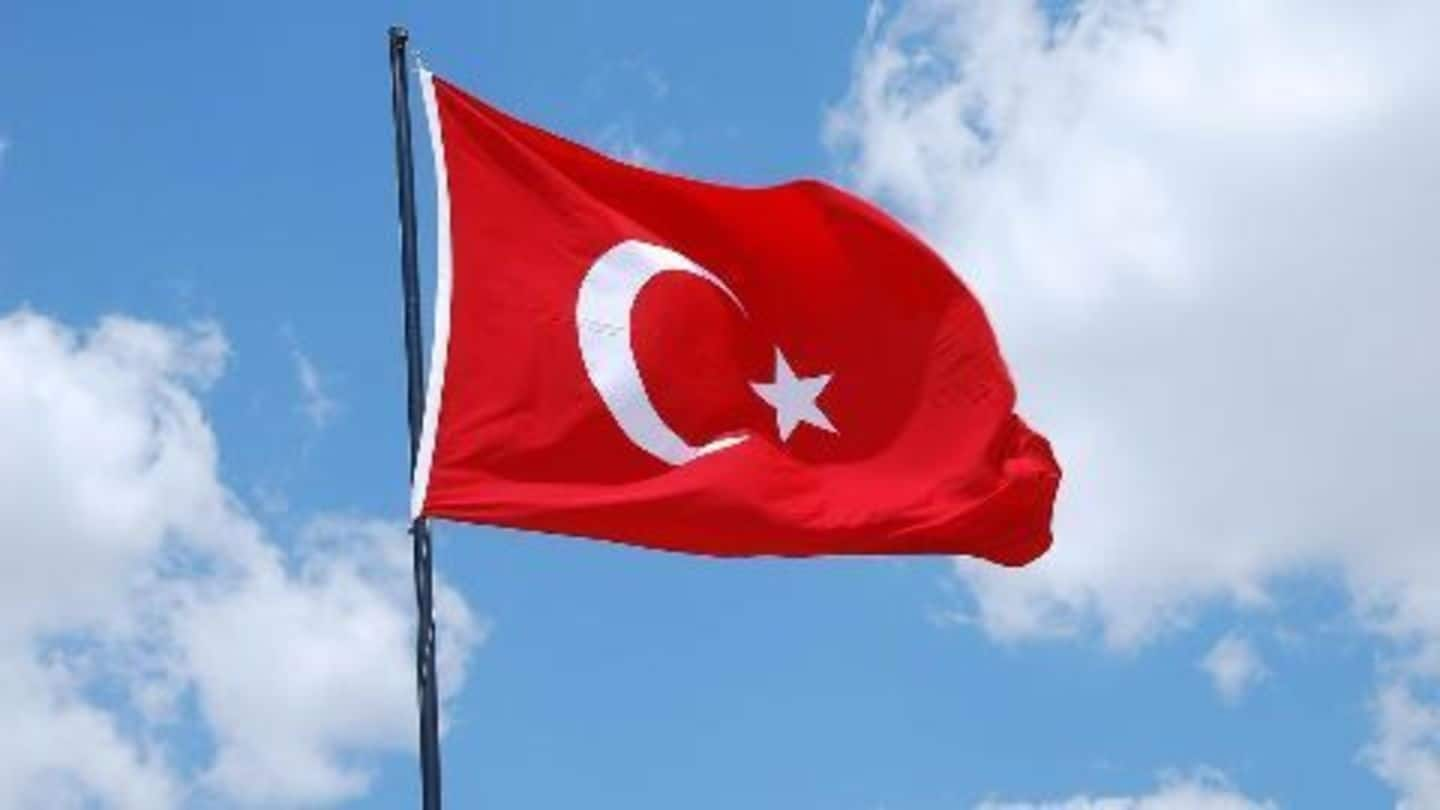 Binali Yildirim, Turkey's new Prime Minister and close ally of President Erdogan passed a confidence vote in the country's parliament. Parliament Speaker Ismail Kahraman said Yildirim was backed by 315 parliamentarians while 138 voted against him. The ruling AKP party will now seek a "mini-revision" to the constitution that would allow Erdogan to become a "party-affiliated president" instead of remaining non-partisan.
Turkey's political system
The Turkish Republic was established in 1923 by Mustafa Kemal Atatürk, and has a parliamentary system of government. The government is headed by a prime minister, who appoints the Council of Ministers and is responsible for overall administration of the state. The president appoints the Turkish PM and outside of this responsibility, his role is seen as largely symbolic.
The Justice and Development Party, or AKP in Turkish, is a social conservative political party in Turkey. The party is the largest in Turkey, and has a majority in parliament with 316 members. Its leader, Ahmet Davutoglu, is prime minister, while former party leader Recep Tayyip Erdoğan is president.
President Erdogan's rise to power in Turkey
In 2002, Erdogan was elected prime minister of Turkey after an overwhelming victory in national elections. He remained prime minister for two consecutive terms until 2014. In the 2014 elections, the conservative AK party won once again, and Erdogan became president of Turkey and appointed his party colleague and close aide, Ahmet Davutoglu as Turkey's new prime minister.
Erdogan sought to consolidate Presidency
Sources say that Erdogan appointed Davutoglu as Prime Minister so as to influence him to amend Turkey's constitution to give greater powers to the President.
Davutoglu stands up to Erdogan
Davutoglu's disenchantment with Erdogan's plans to change Turkey to a presidential system was evident from the start. He openly expressed displeasure over AKP MPs who stood as candidates for the 2014 elections. In addition, Davutoglu stood as the sole point of contact and negotiations during the EU-Turkey migrant deal. These events led to a growing power rift within the AKP between Davutoglu and Erdogan.
What resulted in Davutoglu's sudden departure?
As the rift within the AKP continued to grow between supporters of Erdogan and Davutoglu, party members addressed a crucial meet on Friday in Davutoglu's absence. Mr Davutoglu's position was weakened substantially when the AKP voted to strip him of the authority to appoint local leaders. Without this power, Davutoglu has no control over appointing party members loyal to him, significantly weakening his position.
Turkish PM to step down amid leadership split
Ahmet Davutoglu stepped down as Turkey's Prime Minister following failed talks with President Recep Tayyip Erdogan. Sources say the talks were aimed at bridging the growing rift between Davutoglu and Erdogan. Davutoglu said he would step down in a special session of the AK party scheduled for later this month. It is not yet clear who will succeed him as the next prime minister.
Erdogan's ally set to become Turkish PM
In light of the resignation of former Prime Minister Ahmet Davutoglu, Turkey's ruling Justice and Development party (AKP) has picked Binali Yildirim, a known ally of President Erdogan to succeed him. He has served as Turkey's minister of transport in three separate administrations since AKP took power in 2002. He is expected to play a key role in implementing constitutional reforms sought by Erdogan.
New Turkish PM calls for Presidential government
Turkish Prime Ministerial nominee Binali Yildirim has suggested that reforms be made to Turkey's constitution to change the country to a presidential system of governance. He justified his statements saying that it was time to make the current "de facto situation" a "legal" one. Mr Yildirim was the sole candidate for party leader and prime minister for the ruling AKP party.