Pakistan TV anchor banned for hate speech
Pakistan TV anchor banned for hate speech
Jan 28, 2017, 07:25 am
4 min read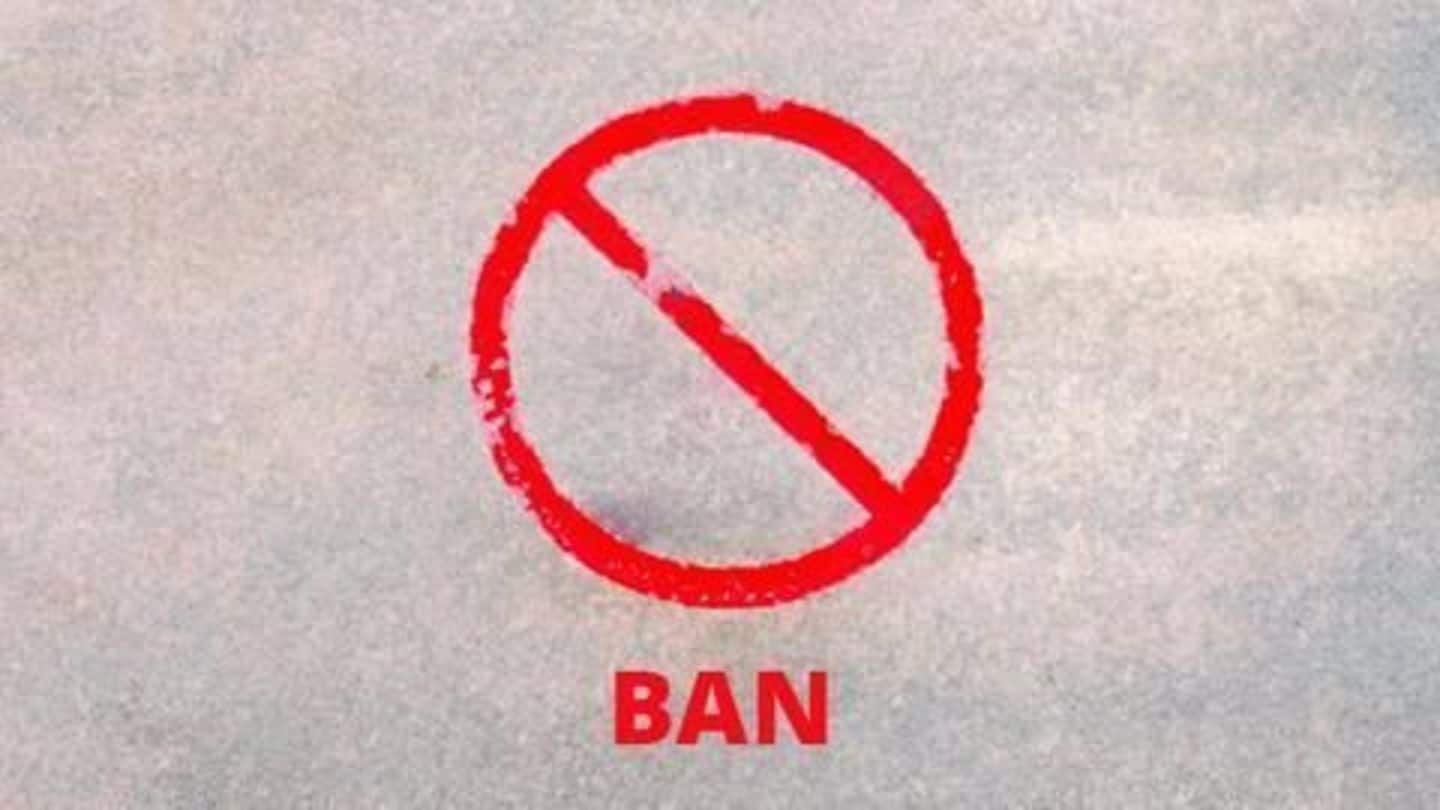 The Pakistan Electronic Media Regulatory Authority (PEMRA) banned a popular TV anchor Amir Liaquat (Hussain) after he allegedly indulged in hate speech. The complaint was made by human rights activist Jibran Nasir. Amir Liaquat hosts a show called 'Aisay Nahi Chalay Ga' and criticized Nasir for allegedly been linked to the persons who went missing between 4th to 8th January this year.
Freedom of press diminishing worldwide
Diminishing press freedom is no longer restricted to authoritarian regimes. Western governments have prioritized national security over press freedom. Journalists in Bangladesh have been murdered for their views or reporting on atheism/LGBT. Satirical weekly Charlie Hebdo in Paris saw its journalists gunned-down for their coverage on Islam. Let's take a closer look at press freedom in US, Russia, India, Pakistan and Central America.
Journalists in El Salvador at risk from all quarters
Jorge Beltran, a newspaper editor in El Salvador, has been reporting on organized crime for 15 years and has often received threats from gangs. In December 2015, his report on Salvador's neighborhoods controlled by powerful-gangs led to authorities being embarrassed. This time, it was the government itself that intimidated him by filing charges against him and the newspaper for "advocating terrorism and inciting crimes".
According to Reporters Without Borders, "officials harass and threaten journalists who try to investigate corruption or government finances" in El Salvador. Digital newspaper El Faro received death-threats for reporting on 'extrajudicial killings' of gang members.
Russia incredibly unsafe for reporters
An acclaimed Russian journalist, Anna Politkovskaya relentlessly reported on Russian troops' illegalities in Chechnya; she was also a vocal-critic of Vladimir Putin. After surviving numerous brushes with death, she was gunned down in her elevator ten-years ago. The inquiry couldn't directly tie the government to her murder, however a pattern emerged: since Putin became President, 23 journalists have reportedly been murdered in the country.
According to the Freedom House group, Russia ranks amongst the bottom 10% of countries in regards to freedom of the press. Its press freedom status has been categorized as "not free". Russia is ranked at 148 out of 180 on the 'World Press Freedom Index'.
Freedom of speech increasingly constrained in America
The United States is ranked at the 41 out of 180 on freedom of the press; countries like Ghana and Chile also rank above the USA. In recent years, President Obama has frequently resorted to invoking the Espionage Act, 1917 to tackle whistle-blowers; examples include former CIA officers, like John Kiriakou and Jose Roriguez, who disclosed classified information on torture techniques like water-boarding.
Presidential candidates' fraught equation with American press
Hillary Clinton, has kept the national media at arm's length throughout her campaign. Experts believe she would restrict the press's access to government officials if she was elected President. Donald Trump calls the press "liars" and encourages people at public-rallies to boo reporters. He also wants to "open up our libel laws" so he could sue outlets writing "horrible and false articles" about him.
Pakistan struggling with fearless journalists
Ten days ago, Cyril Almeida, a reporter with Pakistan's daily, Dawn, reported on a meeting between the government and the Army; the sensational story led to a furore and the government barred him from leaving Pakistan. In 2014, Independent Media Corporation's Mir Hamid wrote candid pieces on ISI's involvement with the Taliban. Soon after he was shot at and wounded by unidentified gunmen.
Indian journalists being cornered
According to a 'Reporters without Borders' report from December 2015, India is considered exceptionally unsafe for environmental journalists. Over last few years, many were threatened or subjected to physical violence. Journalists who cover corruption are particularly vulnerable and their lives are at risk. Recently, mainstream journalists have been at the receiving end of threats and harassment for reporting on parties/politicians with aggressive supporters.
India's abysmal ranking of Freedom of Press
India ranks at 133 out of 180 nations on the World Press Freedom Index. It is below countries like Morocco, Algeria, Indonesia and follows just below Palestine.
Pakistan obligated to locate missing human rights activists
Pakistan has been commanded by the Human Rights Watch to investigate the abductions of four bloggers who campaigned for human rights and religious freedom. According to HRW, simultaneous disappearances of the aforementioned raise concerns of government involvement. The men went missing between 4th and 7th January; they are Salman Haider, poet and academic, and bloggers Waqas Goraya, Aasim Saeed and Ahmad Raza Naseer.