Bad weather hampers rescue efforts
Bad weather hampers rescue efforts
Written by
Ramya Patelkhana
Edited by
Gaurav Jeyaraman
May 26, 2016, 04:32 pm
4 min read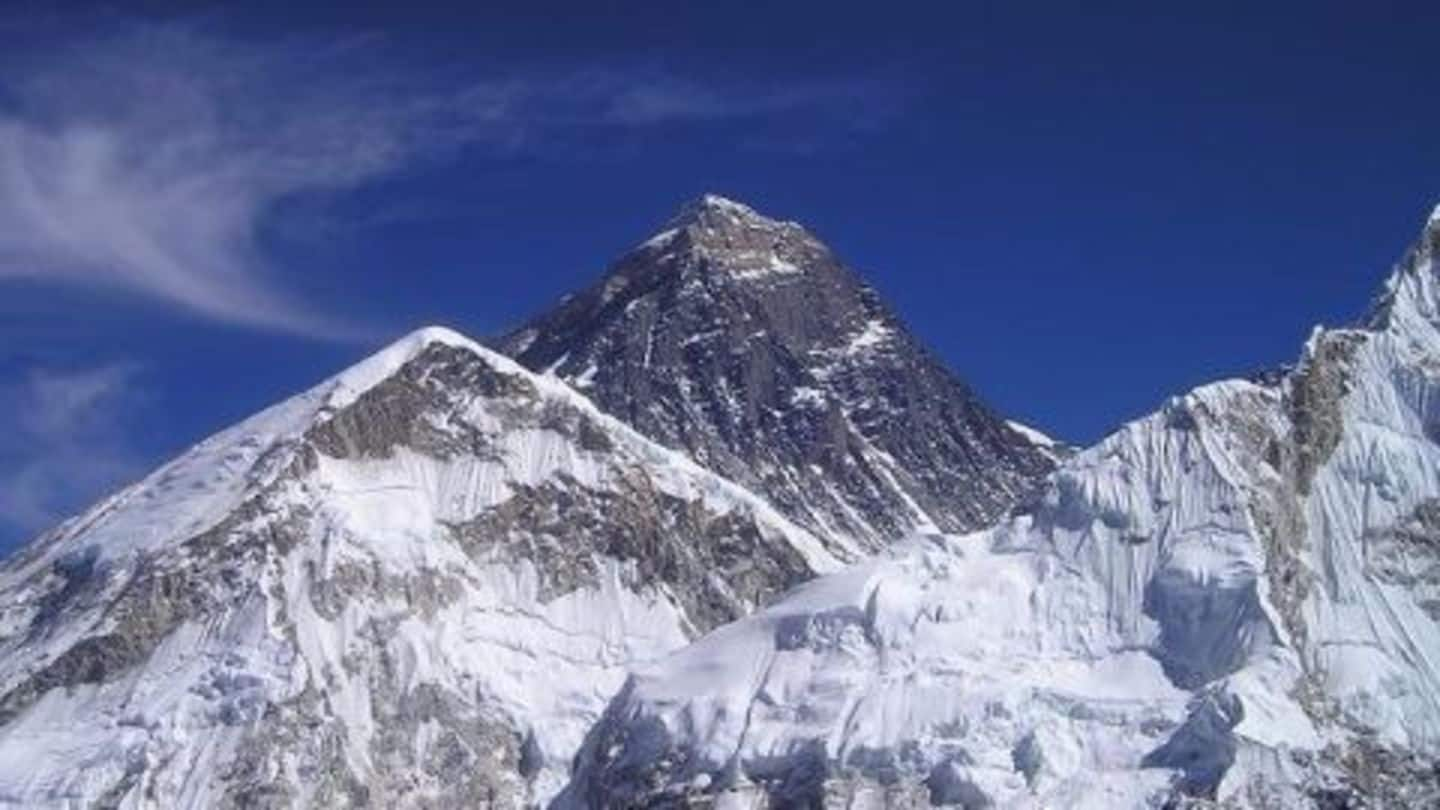 Bad weather on Mount Everest prevented the retrieval of the bodies of two climbers who died on the mountain and the search for two who disappeared near the summit. Authorities said that a helicopter waited all day at base camp for weather to clear so it could fly to a higher camp, but could not proceed. Rescue efforts would continue after the weather clears.
Mount Everest climbing season begins
The season for climbing Mount Everest, the highest mountain on Earth, had begun on 15 April 2016. Several mountaineers began gathering on the flanks of the world's highest peak hoping to scale the mountain in a roughly two-month period. This year, several climbers had reportedly opted to climb Everest from the mountain's northern side in Tibet, as it was considered safer than Nepal's side.
No mountaineer summited in 2015
In 2015, no mountaineer trekked to the top of Mount Everest, for the first time in 41 years. An avalanche triggered by the 7.8-magnitude earthquake that shook Nepal had killed 22 people when it hit Everest base camp.
Over 442 mountaineers reach Everest peak
On 11 May'16, nine Sherpas reached the Mount Everest peak; Sherpas are Himalayan people who live on the Tibet-Nepal borders and widely-known for their mountaineering skills. UK's Kenton Cool and Robert Lucas scaled the 29,035-foot peak on 12 May along with Mexico's David Liano; this was Cool's 12th Everest summit. By 22 May, over 442 climbers had reached the summit because of good weather.
Expedition crew member dies near the summit
On 19 May 2016, Phurba Sherpa, a crew member, had died only 150 meters away from the summit. Mingma Sherpa, a rescue team leader, said that the 25-year-old was trying to fix a route when he fell.
Rotterdam tri-athlete dies; heart attack suspected
Eric Arnold of the Netherlands had died after successfully reaching the Everest peak. Arnold was a tri-athlete from Rotterdam; the 36-year-old's childhood dream was to reach the pinnacle, which he successfully fulfilled. He had enough oxygen with him but, complained of weakness as he was heading to lower altitudes. Tashi Lakpa Sherpa, owner of Seven Summit Treks, stated that a heart attack was suspected.
Australian woman dies after suffering from altitude sickness
After Arnold, Maria Strydom from Australia had died; she and her husband were also travelling with the Nepal-based Seven Summit Treks Company. She had suffered from altitude sickness and could climb no higher than the Camp IV, the last camp before the summit; her husband was also reportedly battling a congestive heart failure. Reportedly, Maria was a finance professor at Australia's Monash Business School.
30 mountaineers fall ill on Everest
After the death of two climbers and a crew member on Mount Everest, around 30 climbers have reportedly fallen ill or suffered severe frostbite. The expedition has been labeled 'ill-fated' following the recent tragedies.
Two Indian trekkers go missing
Kathmandu-based Trekking Camp Nepal agency had reported that two Indians–Paresh Nath and Goutam Ghosh were missing since 21 May'16. Reportedly, Nath and Ghosh were seen near the Everest summit last. Seema Goswami, of the team, was rescued after she was unable to move as she had frostbite on her feet and hands; two other team members fell sick, and were being brought down.
Deadly Expedition: Indian fourth to die on Everest
A 44-year-old Indian, Subash Paul, died from altitude sickness while he was trying to scale the world's highest peak–Mount Everest. Wangchu Sherpa, Managing Director–Trekking Camp Nepal, said that the weather deteriorated suddenly, and the team lost direction. Paul was a member of a trekking team consisting of four Indians and four Sherpas. Paresh Nath and Goutam Ghosh of the team had gone missing earlier.
Search operations to locate missing Indians underway
According to the officials of the Nepal Tourism Department, a search operation was launched to find the two missing climbers. Nepal Tourism Department officials stated that helicopter search wasn't possible as the missing climbers were at a very high altitude. Sunita Hazra, the fourth Indian member of the team, had fallen sick earlier; she was undergoing treatment in a camp at a safer altitude.