Trump expected to unveil new Cuba policy next week
Trump expected to unveil new Cuba policy next week
Jun 10, 2017, 05:04 pm
4 min read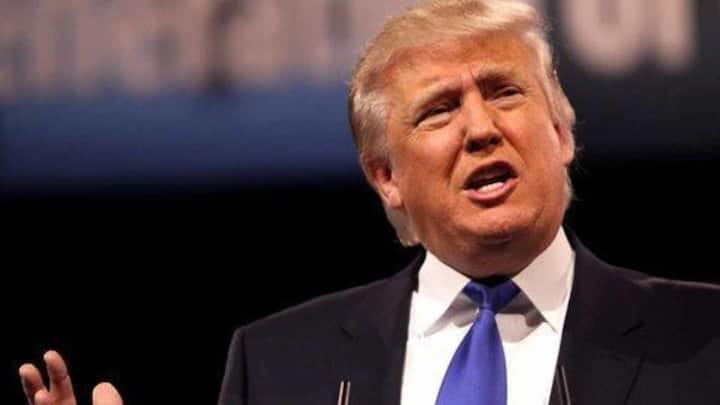 US President Donald Trump is expected to announce a new Cuba policy in speech in a Miami on June 16. An official said the Trump administration will soon complete its review of the US' relations with Cuba. The new policy will mostly comprise of a partial rollback of former President Barack Obama's rapprochement with Cuba. Trump had previously opposed the warming of US-Cuba relations.
Stymied relations under Castro's rule
In 1959, Fidel Castro became the Prime Minister of Cuba. In 1960, Castro nationalized all US businesses in Cuba without compensation. US, therefore, broke off trade relations with Cuba and imposed a trade embargo in response to Castro's reforms. In 1961, a US backed invasion at Bay of Pigs was resisted by Cuba. Castro proclaimed Cuba a communist state and allied with the USSR.
US-Cuba relations plummet further
Between 1961 and 1965, over eight assassination attempts were planned by CIA to kill Castro. In 1962, fearing a US invasion, Castro allowed USSR to deploy nuclear missiles in Cuba. Tensions peaked between the two nations at the time. This almost led to a war until USSR agreed to remove missiles in return of US withdrawal of missiles from Turkey.
Post Cold War, after the collapse of the Soviet Union, Cuba was left without its super power ally. The US in 1993, further tightened its embargo on Cuba which prohibited travel to Cuba by US citizens. Bill Clinton in 1999 eased the travel restrictions. In 2003, George Bush went back to tightening travel embargo and announced measures to end the communist rule in Cuba.
Obama: First US president in Cuba since 1959
On March 21, 2016, President Barack Obama arrived in Cuba, the first visit by a US president in 57 years. Obama and Cuban leader Raul Castro were expected to hold talks on improving ties and boosting bilateral trade, investment and political reform. Obama's visit was the latest high-point in ties after both countries reopened their embassies in each other's territories last year.
Trump administration close to completing Cuba policy review
Sources have revealed that the Trump administration is close to completing a policy review which will determine the degree to which former President Barack Obama's engagement with Cuba could be rolled back. An announcement regarding this could be made next month. Obama had ended over five decades of US-Cuba hostility by restoring diplomatic relations between both countries in 2015.
Obama's Cuba rapprochement through executive action, Trump can undo this
Obama's rapprochement with Cuba comprised lifting of longstanding sanctions. Obama accomplished this by bypassing Congress through use of executive action. Trump has the power to reverse this with the stroke of a pen.
Trump was critical of Obama's Cuba policy
In February, the White House launched a comprehensive Cuba policy review, taking into account the island's human rights record. In November, Trump had threatened to "terminate" Obama's rapprochement with Cuba unless Havana made significant concessions, which it's unlikely to do. The National Security Council is coordinating the Cuba policy review which has picked up pace since Trump's return from his inaugural foreign presidential trip.
Closer relations with Cuba helping US companies
There are divisions within the Trump administration that may prevent the president from proceeding with plans to tighten restrictions on Cuba. Obama's policy has created opportunities for American companies, especially in the telecommunication and passenger airline sector. Trump, who was elected on the promise to create American jobs and improve the economy, would find it difficult to justify his Cuba plans.
American lawmakers support closer US-Cuba relations
On May 25, a group of 54 US senators reintroduced legislation calling for a repeal of all remaining travel restrictions to Cuba. The move demonstrates growing support for the improved US-Cuba relations in Congress.
Pressure mounts on Trump to act on Cuba
Cuban-American lawmakers such as Senator Marco Rubio and Representative Mario Diaz-Balart have been pressurizing the Trump administration to take a tougher stance on Cuba as compared to Obama. Despite this, there's little support in the administration to do a complete reversal of Obama's policy. At best, Trump could toughen travel restrictions and prevent US companies from doing business with Cuban military or state-owned enterprises.