Trump tried to call US Attorney Bharara before firing him
Trump tried to call US Attorney Bharara before firing him
Mar 13, 2017, 06:44 pm
3 min read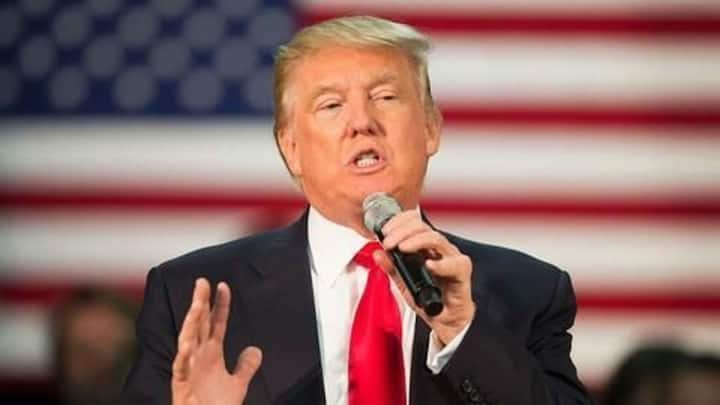 US officials said that President Donald Trump had attempted to call Preet Bharara before firing him, however Bharara did not take the call. Officials said as a public prosecutor, it would go against protocol for him to speak directly to the president, hence he avoided the call. Trump had reportedly called him to "thank him for his service and to wish him good luck."
Trump asks 46 US attorneys to resign
46 serving US attorneys, including Indian-American US Attorney General for Southern District of New York, Preet Bharara have been asked to resign by US President Donald Trump. The move has drawn sharp criticism from the New York Attorney General, and also from serving attorneys, senators and congressmen. US Attorney General Jeff Sessions said the move sought to "ensure a uniform transition."
Is purging the Justice Department unusual?
It is routine for any new US President to replace attorney appointments made by their predecessors. Ronald Reagan appointed 89 new US attorneys in just 2 years in office. Clinton and George W Bush did the same. Under the Obama administration, the phase out was more gradual. What is unusual about Trump's move is the abruptness with which he cleaned out the DoJ.
Preet Bharara was asked to stay
Preet Bharara was famous for being a "crusader" prosecutor, handling several high-profile cases. He won several corruption cases against Wall Street bankers. He has prosecuted Democrats as well as Republicans. He was investigating New York Mayor Bill de Blasio when he was fired. Trump had personally asked him to stay on and continue in New York after his election victory in November 2016.
New York Attorney General Eric Schneiderman said "President Trump's abrupt and unexplained decision...has once again caused chaos in the federal government." Republican Brian Kolb came out in support of Bharara when he refused to resign, saying "Good for Preet, he is doing the job he was appointed to do!" Senator Chuck Schumer said he was "troubled" by the administration's decision.
Move to dilute independence of prosecutors?
Members of the Senate Judiciary Committee voiced their concern at the move, saying it threatened independence of prosecutors and affects ongoing federal cases. They said the timing was alarming as "Attorney General Sessions has recused himself from major investigations into the Trump campaign."
Preet Bharara had refused to resign when he was asked to by the Trump administration. Taking to Twitter, he said "I did not resign. Moments ago I was fired." However he added that "Being the US Attorney in SDNY (South District New York) will forever be the greatest honour of my professional life."
There are 93 US attorneys in all. Of these, several had already been replaced. However these 46 attorneys have been asked to resign all at once, while their replacements have not yet been appointed by the Justice Department. This adds to the work load and pressure of the remaining attorneys, who will have to hold multiple portfolios until replacements are appointed.
Justice Department defends action
US Justice Department spokeswoman Sarah Isgur Flores said the move was routine and was up to the President's discretion. White House officials, speaking on condition of anonymity said Trump asking Bharara to stay in November was a result of a chaotic campaign process. Other Republicans also defended the move, saying that "all US attorneys serve at the pleasure of the President - even Preet".