Richard Verma: Have to keep working at Indo-US relations
Richard Verma: Have to keep working at Indo-US relations
Jan 20, 2017, 12:32 pm
2 min read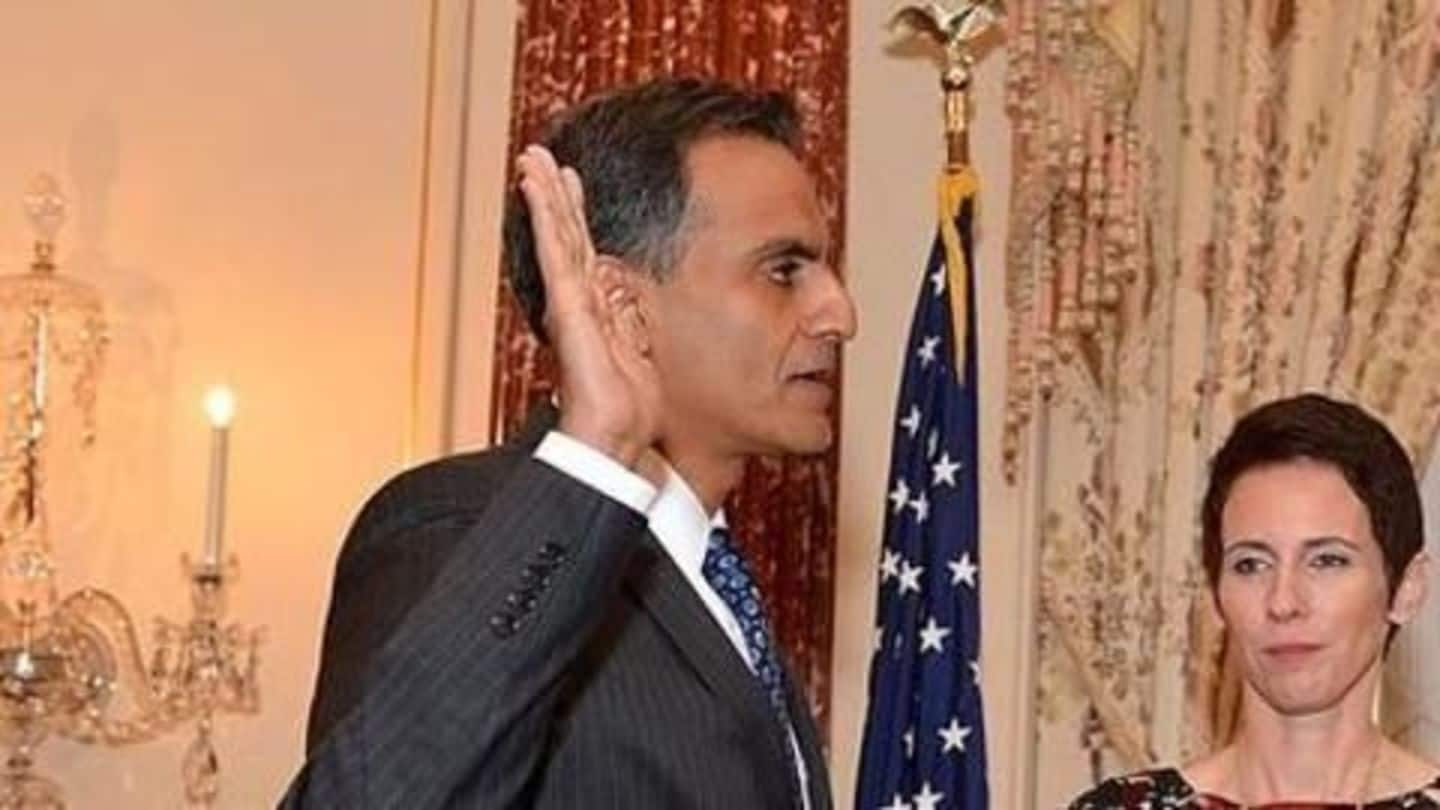 Delivering his last address at the Foreign Correspondents' Club in Delhi, outgoing US Ambassador to India Richard Verma said he was thankful for all the "tough issues" that were resolved during his tenure. However, he added "as optimistic as I am...we've to got to keep working at it." He also underlined the problem of cross-border terror that continues to plague India.
Trump orders Obama's politically appointed ambassadors to quit
In a shocker, US President-elect Trump has ordered all of President Obama's political appointee ambassadors to resign before his inauguration day on January 20. The State Department sent out pack-up instructions "without exception" on December 23, 2016, to over 180 US missions. The order doesn't apply to career diplomats. US Ambassador to New Delhi Richard Verma, an Obama political appointee, will have to go.
Common practice but what's different this time?
It is a standard procedure for an incoming US president to ask specific political appointees from the previous administrations to resign. However, the process is normally more cordial and contains grace period to accommodate ambassadors having school going children or similar responsibilities. It could take weeks or months for the new administration to get ambassador nominations past the US Senate confirmation process.
Who is Ambassador Richard Verma?
Richard Verma is a lawyer by training, not a career diplomat. He was recruited by the State Department to become the Assistant Secretary of State for Legislative Affairs in 2009. He left the State Department and worked at a law firm in 2011. He was handpicked by President Barack Obama in 2014 to become the first Indian-origin ambassador to India.
Ambassador Richard Verma could be inconvenienced by Trump's order. He has three children, twins Lucy and Dylan, 8, and Zoe, 11, who study in Delhi based schools. Verma must decide whether to continue staying in Delhi in personal capacity so his children can complete the school year or return to the US and the kids join schools in the middle of the academic year.
What happens once Verma leaves embassy?
In the absence of an ambassador, the Deputy Chief of Mission (DCM), normally a career diplomat, becomes interim charge d'affaires. MaryKay Loss Carlson, a Senior Foreign Service having a Counselor rank, became the DCM in New Delhi on August 2016. The Trump transition team hasn't named a successor to Verma. It's rumoured that prominent Indian-American Trump supporter Shalli Kumar could be his replacement.