Trump denies making any tapes of conversations with Comey
Trump denies making any tapes of conversations with Comey
Jun 23, 2017, 11:31 am
3 min read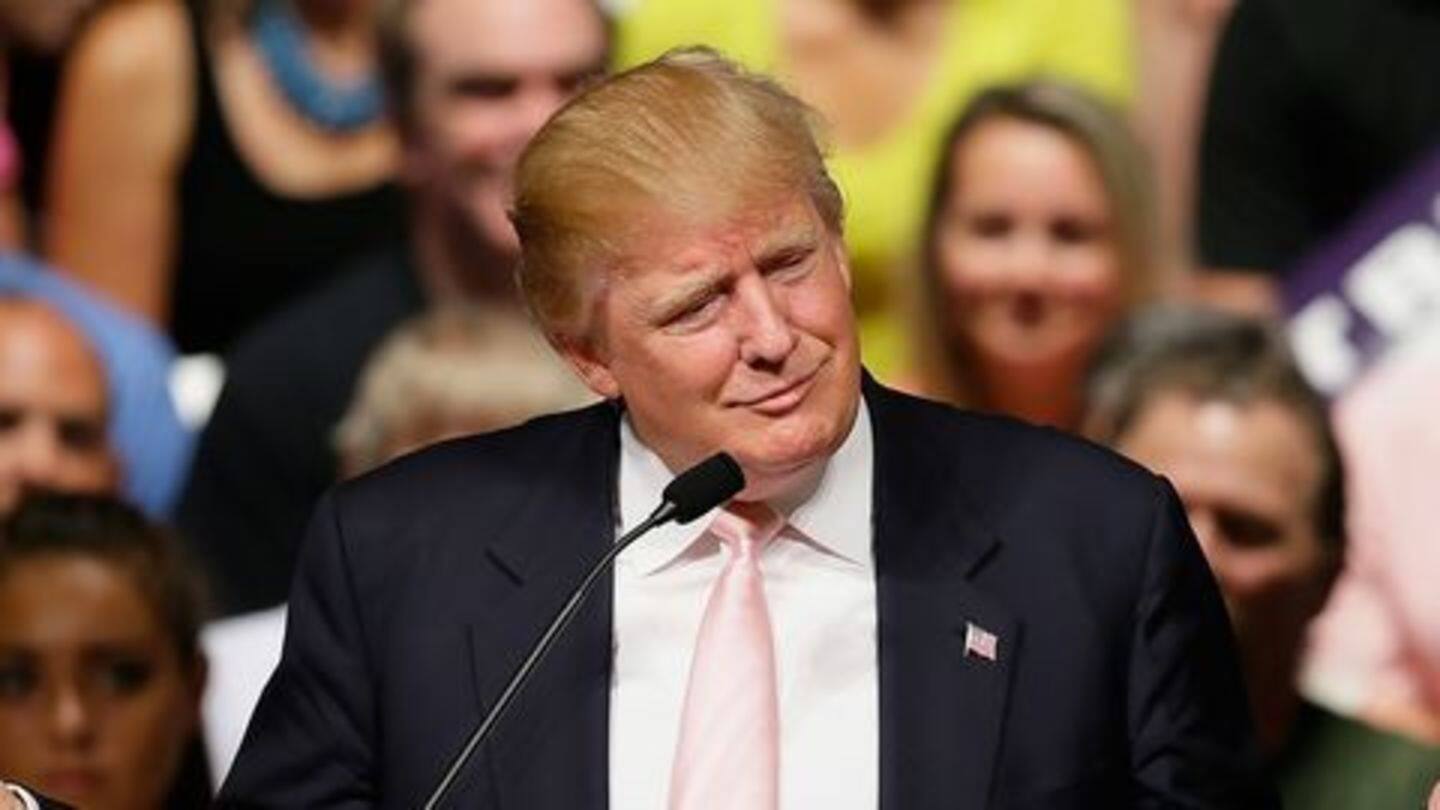 US President Donald Trump tweeted that he hasn't made any secret recordings of his conversations with former FBI director James Comey. His tweet comes a day before he was required to submit any such recordings to Congress. After firing Comey in May, Trump had hinted that such recordings existed. On June 9, Comey told a Congressional committee he hoped the tapes existed.
Ex-FBI director testifies about Trump pressure, Russia investigation
On June 9, Ex-FBI director James Comey testified before a Senate Intelligence Committee on Capitol Hill, revealing the circumstances leading to his controversial dismissal by President Donald Trump. Comey is a key witness in the probe into Russia's alleged interference in the presidential election and Moscow's links to the Trump campaign. Comey's much anticipated explosive testimony sent shockwave across Washington.
Comey says Trump tried undermining FBI probe, defamed him
Comey accused Trump of firing him to undermine the FBI's investigation into possible collusion between Russia and the Trump campaign. He accused the Trump administration of lying and defaming both him and the FBI following his May 9 dismissal. He believed Trump had directed him to end the investigation into former NSA Michael Flynn who was fired in February over his links with Russia.
Comey admits leaking potentially classified information to news media
Three days after his May 9 dismissal, Trump tweeted cryptically: "Comey better hope" there aren't any tapes of their conversations. Comey said this worried him, prompting him to share the notes he had made of his meetings with Trump with a law professor friend at Columbia University. The New York Times released an article the next day containing details confirmed in Comey's testimony.
'I hope there are tapes,' should be released, says Comey
Comey testified he wasn't aware of any tapes of his conversations with Trump. "Lordy, I hope there are tapes," he said, adding that if they exist, they should be released. Comey said he kept notes after his meetings with Trump because "I was honestly concerned that he might lie about the nature of our meeting, and so I thought it really important to document."
Trump "100%" willing to speak under oath on Comey
On June 10, Trump said he's "100%" willing to speak under oath regarding his conversations with former FBI director James Comey. Trump denied asking Comey for his loyalty or for him to drop an inquiry into former NSA Michael Flynn over his alleged links to Russia. In an explosive Congressional testimony, Comey made several accusations against Trump about the circumstances surrounding his dismissal.
Trump says Comey partly told the truth
"James Comey confirmed a lot of what I said, and some of the things he said just weren't true," Mr Trump said. Trump said Comey's testimony proved there was "no collusion" between his campaign and Russia and "no obstruction" of justice. Trump previously hinted he had taped his conversations with Comey. Regarding this, the president said he would address this at a later stage.