Trump surveillance: Republican Nunes apologizes over handling of info
Trump surveillance: Republican Nunes apologizes over handling of info
Written by
NewsBytes Desk
Mar 24, 2017, 11:44 am
3 min read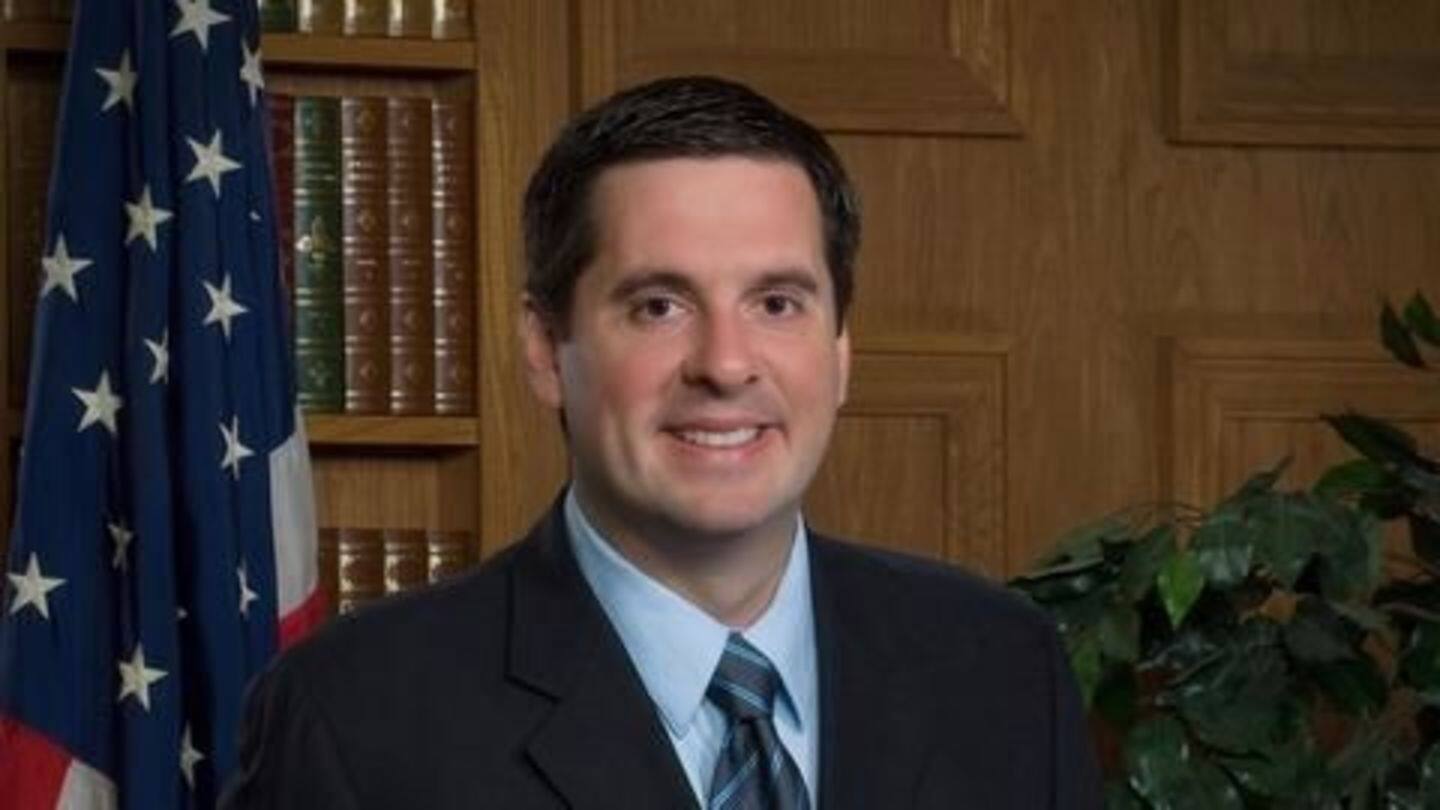 Republican head of the US House of Representatives Intelligence Committee Devin Nunes apologized after facing criticism for calling a news conference to discuss allegations about spy agency's surveillance of President Donald Trump and his team. Democrats were upset Nunes had talked to the media and briefed Trump without intimating them. However, Democrat Representative Jackie Speier said Nunes had apologized "in a generic way".
Paul Manafort runs two consultancy firms, Davis Manafort and LOAV Ltd. Several reports have tied Manafort to pro-Russian deals in Ukraine, Tajikistan and other former soviet republics. His work involved lobbying on behalf of pro-Russian entities and politicians in these regions. He has been under investigation by federal agencies over his involvement in lobbying for Ukraine.
What are the allegations?
According to the reports, in June 2005, Manafort had pitched plans to aluminum magnate Oleg Deripaska to influence politics, business dealings and news coverage inside the United States, Europe and former Soviet republics to benefit President Vladimir Putin. He also reportedly signed a $10 million annual contract with Deripaska in 2006 and maintained business-relations until 2009. However, Manafort has denied the allegations.
In the 2005 memo to Deripaska, Manafort said "We are now of the belief that this model can greatly benefit the Putin Government if employed at the correct levels with the appropriate commitment to success."
Reactions to the development
Senator John McCain said the allegations warranted an independent investigation. Democrats on the House intelligence committee said the new revelations will feature in their investigations into Trump's links to Moscow. Republican Sen. Lindsey Graham also said that Manafort's work needed to be investigated. However, FBI director James Comey declined to comment on whether Manafort was under investigation.
White House rejects claims, distances Trump from allegations
The White House attempted to distance Trump from the allegations, saying "To suggest that the president knew who Manafort's clients were from 10 years ago is a bit insane." They also clarified that Manafort "played a very limited role for a very limited amount of time" in the presidential campaign.
Why is this bad for Trump?
The timing of the revelations has added to the Trump teams woes who are facing investigations in both houses for Russian links. Michael Flynn's resignation and Manafort's latest links seem to indicate that the Trump campaign had more extensive links to Russia than previously thought. This also adds fuel to the claims that the Russian's intervened in the US elections on Trump's behalf.
Report suggests Trump's campaign manager has ties to Moscow
Reports have suggested that Donald trump's campaign manager, Paul Manafort had extensive links to Moscow, and was involved with Russian individuals in an attempt to "greatly benefit the Putin Government." The White House spokesman Sean Spicer said that President Trump was not aware of Manafort's work. He added that based on inquiries, "there's no suggestion he did anything improper."