Rex Tillerson sworn in as US secretary of state
Last updated on
Feb 02, 2017, 10:04 am
Rex Tillerson has been sworn in as US President Donald Trump's secretary of state (foreign minister). Tillerson was previously chairman and chief executive of Exxon Mobil and has never held any political office. His perceived ties to Russia made him face intense scrutiny. The Senate voted 56-43 in favour of Tillerson's appointment. "Your whole life has prepared you for this moment," Trump told Tillerson.
Trump's secretary of state to get $180mn from former company
Rex Tillerson is the former chairman of oil giant Exxon and has been nominated by US President-elect Donald Trump as secretary of state (foreign minister). Tillerson will receive a $180 million cash payout from Exxon if his position is confirmed. The payout replaces 2 million Exxon shares which Tillerson was slated to receive over the next decade as part of his pay package.
Move to prevent any potential conflict of interest
Tillerson will cut financial ties with Exxon through the payout. This is meant to ensure that his decisions do not benefit his former company when he becomes America's top diplomat, alleviating fears of any potential conflict of interest. Exxon has business interests around the world. US ethics rules require government officials to recuse themselves of matters which may affect their investments in companies.
What happens to the money?
The money will be placed in a trust overseen by a third party, which will make periodic payments to Tillerson. Tillerson is not allowed to invest the money back into Exxon. The money will be distributed to charity if Tillerson violates the trust's rules.
America's next top diplomat has links to Putin
Tillerson's nomination as secretary of state came under criticism due to his perceived close ties with Russian President Vladimir Putin with whom the US shares tensed relations. Tillerson and Putin previously worked together on energy deals despite US sanctions on Russia. Tillerson was also the director of Exxon's Russian subsidiary and has received an Order of Friendship state honour from Russia in 2013.
Tillerson has assets worth $500mn
Tillerson's government filings show that he has assets worth around half a billion dollars which includes interests in Exxon worth $300 million. He also has investments in oil majors Chevron and Royal Dutch Shell and companies like JP Morgan Chase and Apple.
Trump's top diplomat gets Senate committee approval by one vote
Rex Tillerson has been narrowly approved by the US Foreign Relations Senate Committee as secretary of state (foreign minister). The vote for Tillerson's appointment was split along party lines with all 11 Republicans voting in his favour and all 10 Democrats against. The Republican-led Senate will now vote to confirm his position. The Democrats had concerns over Tillerson's business ties with Russia.
Rex Tillerson advances as Donald Trump's Secretary of State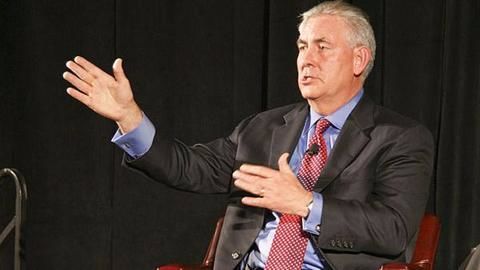 The nomination of Rex Tillerson was advanced to Donald Trump's Secretary of State by the US Senate; a final confirmation vote will take place later this week. Tillerson's nomination advanced by a vote of 56 to 43, with 4 democrats supporting all 52 Republicans. Donald Trump wants his cabinet in place as soon as possible as he begins the task of governing America.