Trump promises better alternative to Obamacare
Trump promises better alternative to Obamacare
Mar 26, 2017, 11:53 pm
3 min read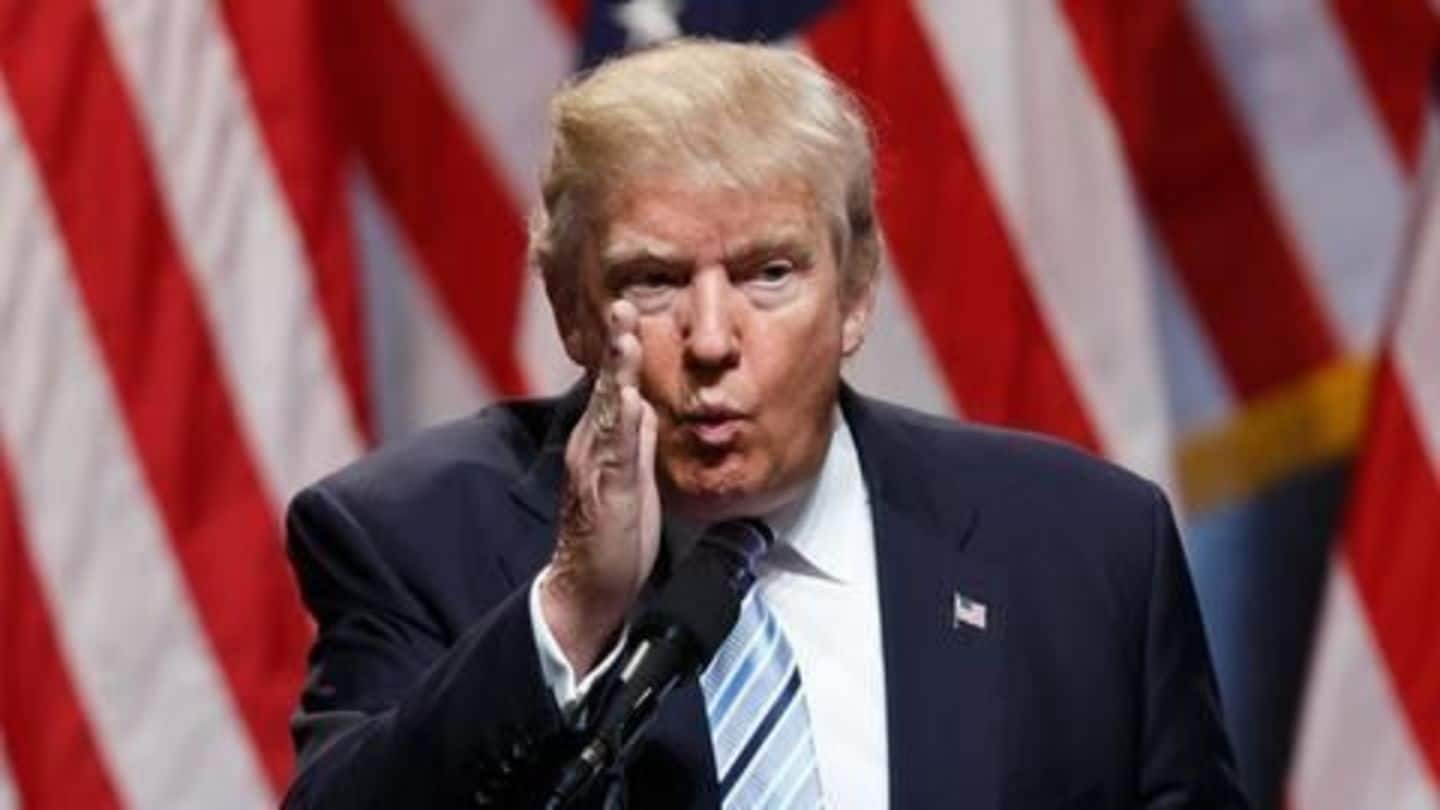 US President Donald Trump clarified that his administration would soon unveil an improved healthcare alternative to Obamacare. Taking to Twitter, Trump said "we will all get together and piece together a great healthcare plan for THE PEOPLE." However, the failure to repeal Obamacare comes as a setback to Trump. The Trump administration has also not specified details on any new plan.
The 'Patient Protection and Affordable Care Act' (ACA) also known as Obamacare, is the biggest overhaul of US health-care system since 1960s. ACA extends insurance coverage to millions who receive no coverage from employers or who weren't eligible under government programs for the poor and elderly. ACA offers subsidies to make coverage affordable and brings in healthier/younger people into the system.
President Trump signs executive order to roll back Obamacare
US President Donald Trump signed an executive order aimed at rolling back Obamacare, hours after being sworn-in to office. The order seeks "the prompt repeal" of the Affordable Care Act which was one of the flagship programs of his predecessor Barack Obama. The law provides insurance cover to some 20 million Americans. Trump previously stated he intends on replacing Obamacare with another program.
Republicans oppose party's much-awaited Obamacare replacement plan
The long-awaited plan by Republicans to replace Obamacare, former US President Barack Obama's health law, is being opposed by their own party members. The proposal, formally called American Health Care Act, has been dubbed "Trumpcare." Conservative Republicans consider the plan as "Obamacare 2.0" or "Obamacare Lite." Others feel the plan doesn't provide adequate protection to low-income people as compared to Obamacare.
Trumpcare retains some of Obamacare's popular elements
The Republicans' proposal retains some of Obamacare's popular elements such as allowing youth to be covered by their parents' insurance plans until they turn 26 years old. Insurers will also continue to be banned for denying coverage to individuals having pre-existing conditions.
How is Trumpcare different from Obamacare?
The Republicans' proposal is expected to cover fewer individuals as compared to Obamacare. It will scrap penalties for those who don't buy health insurance. Insurance premiums of persons who let their coverage lapse could increase by 30%. Federal funding for Medicaid, which covers low-income citizens, would be limited. The expansion of Medicaid helped a significant number of Americans gain healthcare coverage under Obamacare.
American Hospital Association voices concerns against "Trumpcare"
US President Donald Trump's American Health Care Act has come under criticism from American Hospital Association, which believes provisions for the "most vulnerable" might be lost. It also said a proper assessment of the plan was impossible considering the absence of an estimate by the Congressional Budget Office. The plan, which is currently under consideration of two congressional committees, will also remove universal insurance.
Trump "done talking" on proposed healthcare bill, demands support
Ahead of a vote on "Trumpcare", US President Donald Trump warned lawmakers that he would leave Obamacare in place and move on to other reforms if they don't support the new healthcare bill. The vote had to be postponed a day from March 23 even as support for the bill remained doubtful. Uncertainty over the bill also rattled markets this week.
Trump withdraws healthcare bill, Obamacare to remain
In his first major setback, US President Donald Trump's administration had to withdraw his proposed healthcare bill due to lack of votes. House of Representatives Speaker Paul Ryan reportedly suggested pulling it after hours of discussions failed to muster the necessary 216 votes for its passage. Trump has said he would leave the bill alone for now. Obamacare would continue to remain in place.