UK Parliament attack: Police deny IS links of suspect
UK Parliament attack: Police deny IS links of suspect
Written by
Shikha Chaudhry
Mar 28, 2017, 10:30 am
4 min read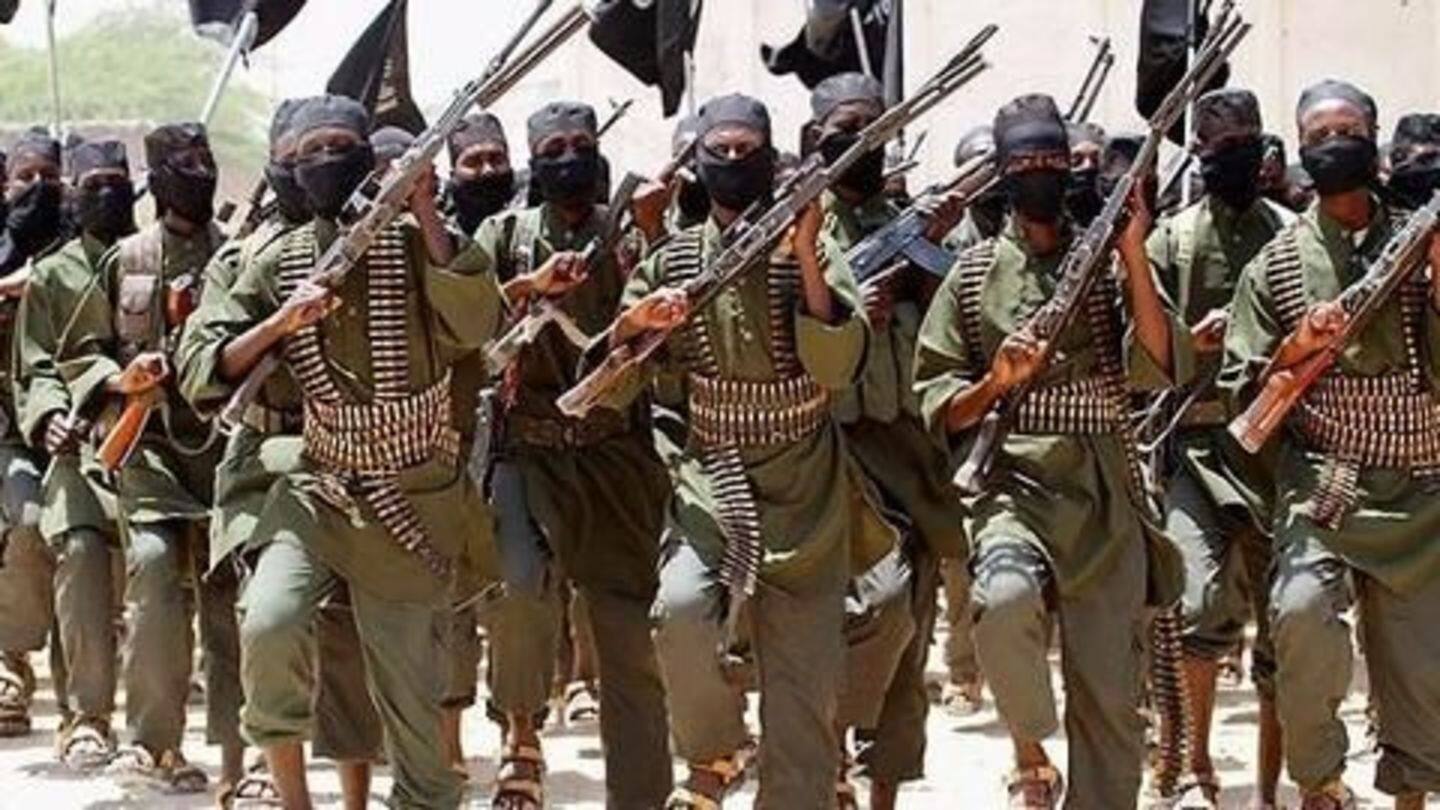 Though Khalid Masood's attack on the UK parliament echoed Islamic State methodology, British police denied any association between him to either IS or al-Qaeda. They, however, confirmed he was interested in jihad. Police also denied having evidence of British-born Masood being radicalized when he was in prison in 2003. His communications on the day of the attack are being investigated with priority.
UK Houses of Parliament: Gunshots fired, Parliament on lockdown
The Houses of Parliament and Palace of Westminster are on lockdown after shots were fired outside the Parliament. A policeman has been injured as shots were fired within New Palace Yard's gates. Reportedly, 2 people have been shot and 10 were injured. Armed policemen are being deployed at the exit. The House of Commons is suspended; members were asked to stay in the chamber.
UK Parliament attack claims 5 lives, injures 40
On Wednesday, a car drove into pedestrians outside the British Parliament houses; a policeman was also stabbed by a possible IS-inspired terrorist. 5 people died, including the policeman and the assailant. According to Prime Minister Theresa May, the location of the attack was "no accident." She denounced the attack, calling it "sick and depraved."
3 French school children injured
According to French officials, 3 schoolchildren aged around 15-16 years old were hurt in UK's parliament attack. The 3 were on Westminster Bridge and were hit by the car while walking.
UK Parliament attack: ISIS claims responsibility
British police have identified and arrested 7 individuals connected to the attack on the UK Parliament. Meanwhile, ISIS claimed responsibility for the attack, saying it was one of their "soldiers" who was "martyred" in the attack. Authorities searched properties in London, Birmingham and other parts of the country as part of ongoing investigations. Police refused to divulge details of the nationalities of those arrested.
Similar terrorist attack attempted in Belgium
In Antwerp, Belgium, Mohamed R, a Frenchman from North Africa tried to run his car over people in a crowded shopping street, but people jumped out of the way. Security found a rifle as well as bladed weapons in the car.
UK Parliament attacker named Khalid Masood by London Police
On Thursday, London Police named British-born Khalid Masood as the perpetrator of the Parliament attack. Masood had been investigated once by M15 intelligence officers over concerns of violent extremism. Although Masood's connections to the IS remain unknown, the police were familiar with him due to his previous convictions which include assault, GBH (grievous bodily harm), possession of offensive weapons, public order offences etc.
Fresh arrest over London Parliament attack
Authorities in London said they made two "significant" arrests over the London Parliament attack, taking the total number of arrests to 9. So far, authorities have conducted raids at 16 places and raids are currently underway at 5 more addresses in London and Birmingham city. The attacker was identified as Adrian Russell Ajao who had a history of violent offences.
Police: London Parliament attacker acted alone
London Metropolitan Police said that based on investigations, it appeared that the perpetrator of the London Parliament attacks worked alone. Deputy assistant commissioner Neil Basu said that it was unlikely that his motivation could be ascertained, and that there was no evidence to suggest that further attacks could happen. Police said they are currently trying to understand the attacker's communication networks.
London Attack: UK seeks WhatsApp encryption key
The UK government said security agencies should have access to WhatsApp's encryption system as the London parliament attacker used WhatsApp. Authorities said he used it for several months prior to the attack. Home Secretary Amber Rudd said it was "completely unacceptable" that police could not access the encryption. He argued that if terrorists spoke to each other on WhatsApp, the government needed to know.