Syrian hostilities to end from Saturday
Syrian hostilities to end from Saturday
Written by
Vaneet Randhawa
Edited by
Gaurav Jeyaraman
Feb 24, 2016, 10:45 am
4 min read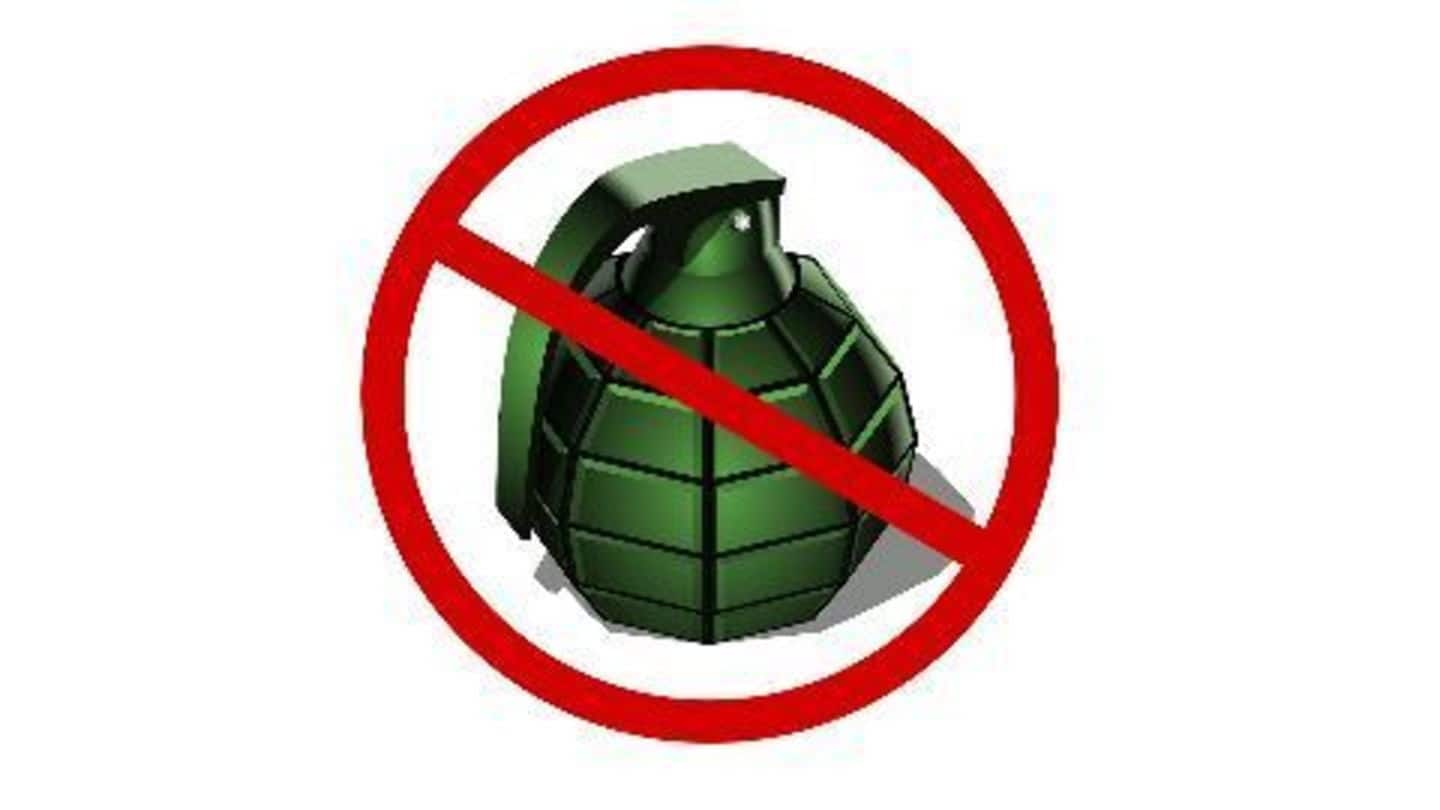 After intense diplomatic negotiations, the Syrian government and the rebels have agreed to the "cessation of hostilities" from 27 Feb. Although the plan would not result in complete peace (IS and Nusra front are not included), it would precede the formal ceasefire to be established in future. The United States has already warned that Syria could break if the fighting does not stop.
The war in Syria, which began in 2011 with an uprising against President Assad, has left 250,000 people dead and forced half the country's population (11 million people) away from their homes.
Kofi Annan's Syria peace plan
The Kofi Annan peace plan for Syria was launched in March 2012 by UN and Arab League to find a peaceful solution to the violent Syrian conflict. Though initially agreed upon, in May 2012, the UN had to admit "the peace plan was in dire straits." By June 2012, the free Syrian-army resumed defense initiatives and the option of a peaceful solution ran aground.
UN envoy unveils Syrian peace plan
UN envoy to Syria, Staffan de Mistura unveiled plans to keep the stalled peace efforts going, by summoning Syrians to take part in "thematic" working groups. He proposed warring parties to form 4 UN-led working groups to "discuss a roadmap to peace in Syria." This would pave the way for a transitional ruling body that would hold intra-Syrian talks and initiate constitution drafting.
Powers meet for first round in Vienna
The first round of the Vienna meeting sought to bridge the chasm between the "United States and its allies, who support the rebels, and the key foreign allies of the Syrian government, Russia and Iran". The powers agreed to launch new processes to assemble the Syrian government and opposition. Mr Kerry and Russian Sergei Lavrov were still divided on the fate of Mr. Assad.
What is to become of Assad?
While Russia and Iran had sided with Syrian President Bashar al-Assad saying that the Syrians should decide whether he should step down, the U.S. and its regional allies had insisted upon his removal.
Round 2: Syrian timeline for governance charted in Vienna
17 nations overcame their disagreements on how to halt Syria's civil war and embraced a timeline that will "let opposition groups help draft a constitution and elect a new government by 2017." United Nations accepted to assemble Syria's government with opposition representatives by 1 January. It agreed that in 6 months time, a ceasefire will be reached between the two will be reached.
UN endorses Syria peace plan; Assad's fate undecided
The UN Security-Council unanimously ratified a resolution proposing a peace process in Syria. The resolution supports "talks between the Syrian government and opposition in early January, as well as a ceasefire." It also outlines a two-year timeline to form a unity government and plan elections. However, the big powers remained divided over the future of Syrian President Assad and who will head the opposition.
Syria ready for Geneva peace plans
Syrian Foreign Minister Walid al-Moualem announced that Syria was ready for peace talks in Geneva and said that it was hopeful that the dialogue would help it "form a national unity government". He further stated that when the UN will convene in Geneva towards end January "our delegation will be ready as soon as we receive a list of the opposition delegation".
Syrian peace negotiations officially begin
UN Syria envoy Staffan de Mistura said that talks on ending the civil war in Syria have now officially started in Geneva. The Swedish-Italian diplomat said he expected talks to be "complicated and difficult," but that Syria's people deserved to "see something concrete." The announcement came hours after President Bashar al Assad approved "in principle" to allow aid to be delivered to besieged towns.
World powers agree on cessation of hostilities in Syria
World powers have accepted the proposal of "cessation of hostilities" in Syria which is to begin in a week's time. However, a complete ceasefire from Russian bombings couldn't be guaranteed. The cessation was also not applicable on the fight against jihadist groups Islamic State (IS) and al-Nusra Front. Leaders from the International Syria Support Group also agreed to expedite and increase aid deliveries.
Assad agrees to conditional truce in Syria
Syrian President Bashar al-Assad said he was ready for a ceasefire, on the condition that "terrorists" won't exploit the halt in fighting to make territorial advances. He said any truce must ensure that "other countries, especially Turkey" must refrain from arming rebel groups. The Syrian opposition said it agreed to the "possibility" of a truce, provided there were guarantees from Assad's allies including Russia.