China tries to block Chhota Rajan's shooter's extradition
China tries to block Chhota Rajan's shooter's extradition
Written by
NewsBytes Desk
Jan 13, 2017, 07:00 am
3 min read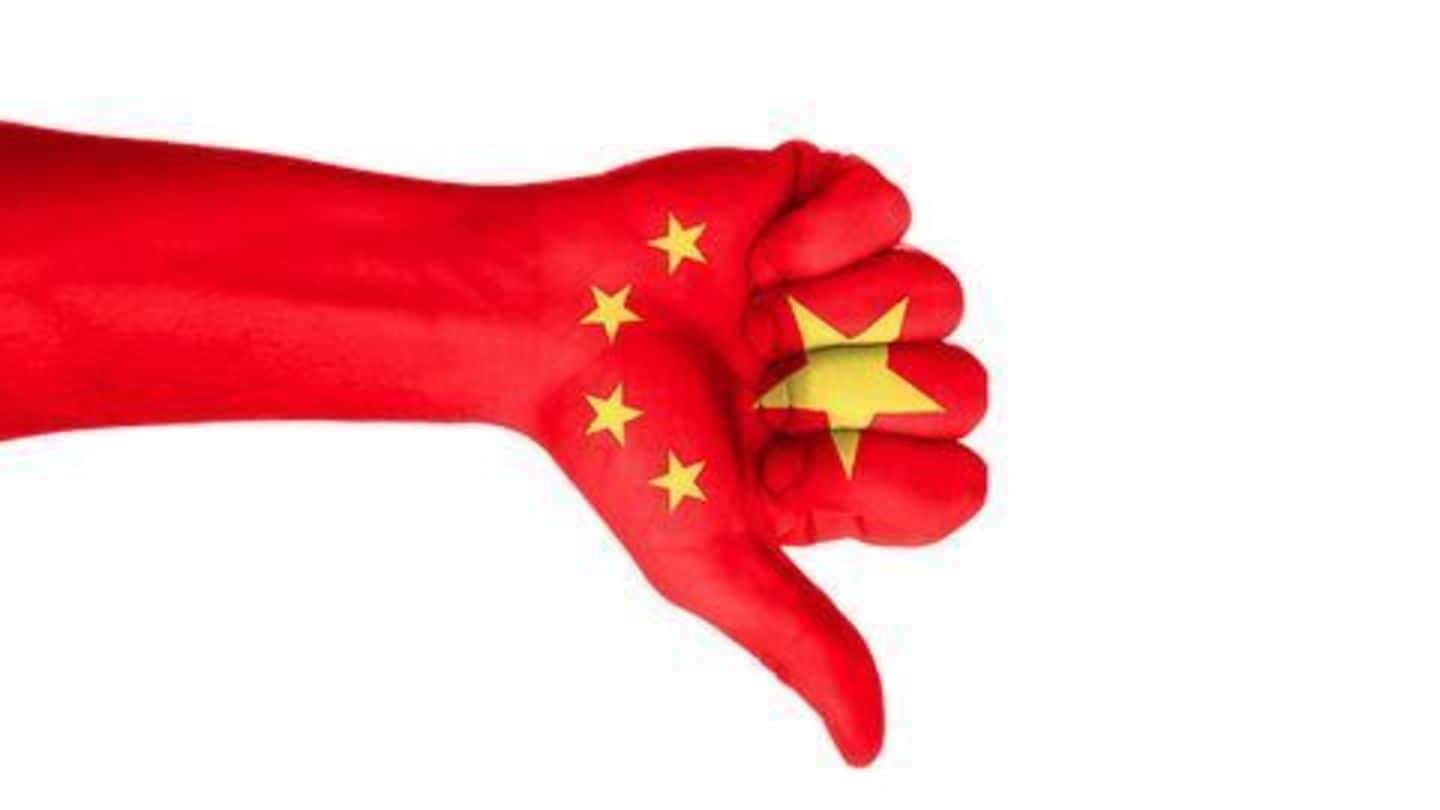 China has allegedly pressured the Thai government from extraditing Munna Jhingada to India; he is accused of shooting Chhota Rajan in Bangkok 17 years ago. The Chinese pressure reportedly came at the behest of Pakistan; the case for his extradition is still in court in Thailand. The development comes on the heels of repeated attempts to block UN sanctions against JeM chief Masood Azhar.
China blocks India's bid to ban JeM chief at UN
China has blocked India's attempt at listing Pakistan-based Jaish-e-Mohammad Masood Azhar under the UN's Al-Qaeda Sanctions Committee. India had written to the UN in February to sanction Azhar, a month after the suspected JeM terrorists attacked the Indian Air Force's base in Pathankot. Sources said China's actions were in consultation with Pakistan.
China's stance on Masood Azhar has not changed
In conversation with media persons, China's foreign ministry spokesperson Geng Shuang stated that China's position on JeM chief Masood Azhar has not changed; the statements indicate continued opposition to India's efforts to sanction him through the UN. Shuang added that China's stance on India's NSG bid had not changed either. The development may be a set back to India's diplomatic negotiations.
India decries Beijing's double-standards on terror
India urged China to reconsider its decision to block India's bid to label JeM chief Masood Azhar as a terrorist; Minister of state for external affairs M J Akbar said China should acknowledge the "double standards of this self-defeating purpose." He asked China to hear the "voice of the world" on terrorism. He made the statements at a mid-term press conference of the MEA.
India seeks other options to get to Masood Azhar
India has launched discussions with various member countries of the UN Security Council and is searching for options for getting Pakistan-based JeM chief Masood Azhar listed as a global terrorist. India had reacted pointedly to China's opposition to its proposal at the UN. India said Beijing's resolution indicated its double standards in the fight against terrorism.
Unfettered support to Pakistan may hurt China
Mao Siwei, a retired Chinese diplomat, recently wrote a blog critiquing his government's decisions to block India's attempts at banning the Pakistan-based Jaish-e-Mohammed chief Masood Azhar at the UN. Mao says Azhar should be considered a terrorist. He also highlights contradictions in China's "back Pakistan, wrong or right" policy in relation to Beijing's other foreign policy positions.
Chinese support to Pak undermines own policies
China is seeking global support against its homegrown terror groups such the Uighur separatist movement. Yet, Beijing provides diplomatic support for much of Islamabad's terrorist-related activities. Hence, China's own terrorism policy is undermined by its continued "all-weather friendship" with Pakistan.
Is Chinese support helping stabilize Pakistan?
China accepts that Pakistan is a troubled nation. It claims that its economic and military support for Pakistan is to help it stabilize. However, this is just propping up Pakistan's all-powerful military which is known to be in cohorts with terrorists. Far from helping Pakistan stability, it undermines the country's democratization as the generals use terrorism threats to keep political parties in line.
China will seal border with Pakistan to curb terrorism
According to reports, the head of the Xinjiang government wants to tighten security along the China-Pakistan border "to prevent terrorists from entering or leaving the region" illegally in 2017. This is being perceived as China's discontent with Pakistan for its failure of keeping terrorists away from the Xinjiang border. The Xinjiang Communist Party fears the entry of militants from Pakistan and Afghanistan.