American Army inducts 5 Sikhs with religious accommodation
American Army inducts 5 Sikhs with religious accommodation
Written by
Ramya Patelkhana
Jan 24, 2017, 12:03 pm
3 min read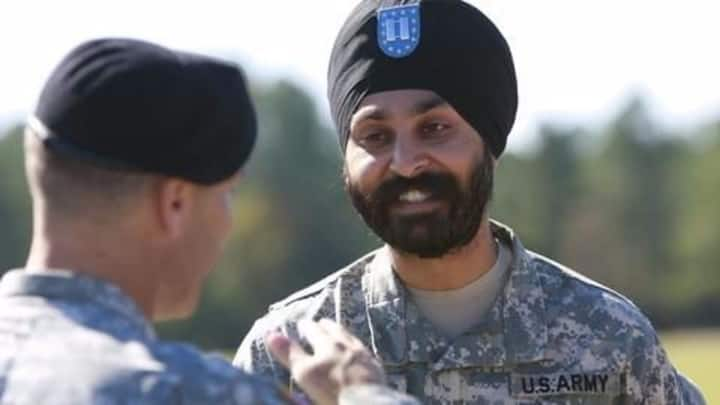 Days after the United States Army issued new regulations under which servicemen wearing turbans, hijabs, beards can be enrolled in the military, 5 Sikhs were granted approval to serve for the same. After the Department of Defense banned visible articles of faith in 1981, this is the largest induction of Sikhs into armed forces. Rules pertaining to religious accommodation went public on 4th January.
US Army allows servicemen to wear turbans, hijabs or beards
Making the military more inclusive of minority religions and cultures, the US Army issued new directives allowing servicemen to wear turbans, hijabs, or beards. Army Secretary Eric Fanning issued the rules allowing approval of religious accommodations at Brigade-level, instead of the earlier Secretary-level. Post-approval, the change ensures the religious accommodation is enduring and applies to most US Army posts.
Congressman Joe Crowley welcomes the directive
Joe Crowley said: "This is a major progress, not just for the Sikh-American community but for our nation's military. Sikh-Americans love this country and want a fair chance to serve in our country on equal footing. Today's announcement will help do just that."
US, a country with respect for religious and personal freedom
Crowley said US is a stronger country with a stronger military because of its respect for religious and personal freedom. US lawmakers and Sikh-Americans campaigning regarding religious accommodations for long have welcomed the move. Before the changes announced by the US Army, Sikh-Americans and members of other religions were granted limited accommodations to serve in the forces while maintaining the articles of their faith.
The New York Police Department
Relaxing its uniform policy, the New York Police Department (NYPD) recently, in a move aimed at inclusiveness, stated that it would allow Sikh officers to grow beards and also wear turbans.
Earlier accommodations, neither guaranteed nor permanent
Earlier accommodations of the US Army were neither guaranteed nor permanent and had to be renewed after every assignment. Servicemen were required to remove the articles of their faith while the accommodation request is pending, subjecting them to a difficult position of choosing between faith and job. Sikh-American Coalition said the US Army's move is still short of what they have been asking for.
Sikh-American Coalition Legal Director Harsimran Kaur's statement
"While we still seek a permanent policy change that enables all religious minorities to freely serve without exception, we are pleased with the progress that this new policy represents for religious tolerance and diversity by our nation's largest employer."
The first Sikh-American in a generation to serve the army
Major Kalsi was the first Sikh-American in a generation to be allowed to serve the army without violating his articles of faith. He said the turban and beard represent his "commitment to pluralism and equality. "He added the new policy also underscores "the military's commitment to these values" and is a sign of meaningful progress that will ensure the strength of our democracy."
Prohibitive ban on Sikh-American soldiers
A prohibitive ban on Sikh-American soldiers was placed by the Army in 1981. However, the decorated Captain Simratpal Singh and three other Sikh-American soldiers, in 2016, filed a lawsuit against the US Army regarding the ban.