F-16 deal meets opposition from 2 US senators
F-16 deal meets opposition from 2 US senators
Written by
Gaurav Jeyaraman
Edited by
Vaneet Randhawa
Feb 27, 2016, 01:30 pm
5 min read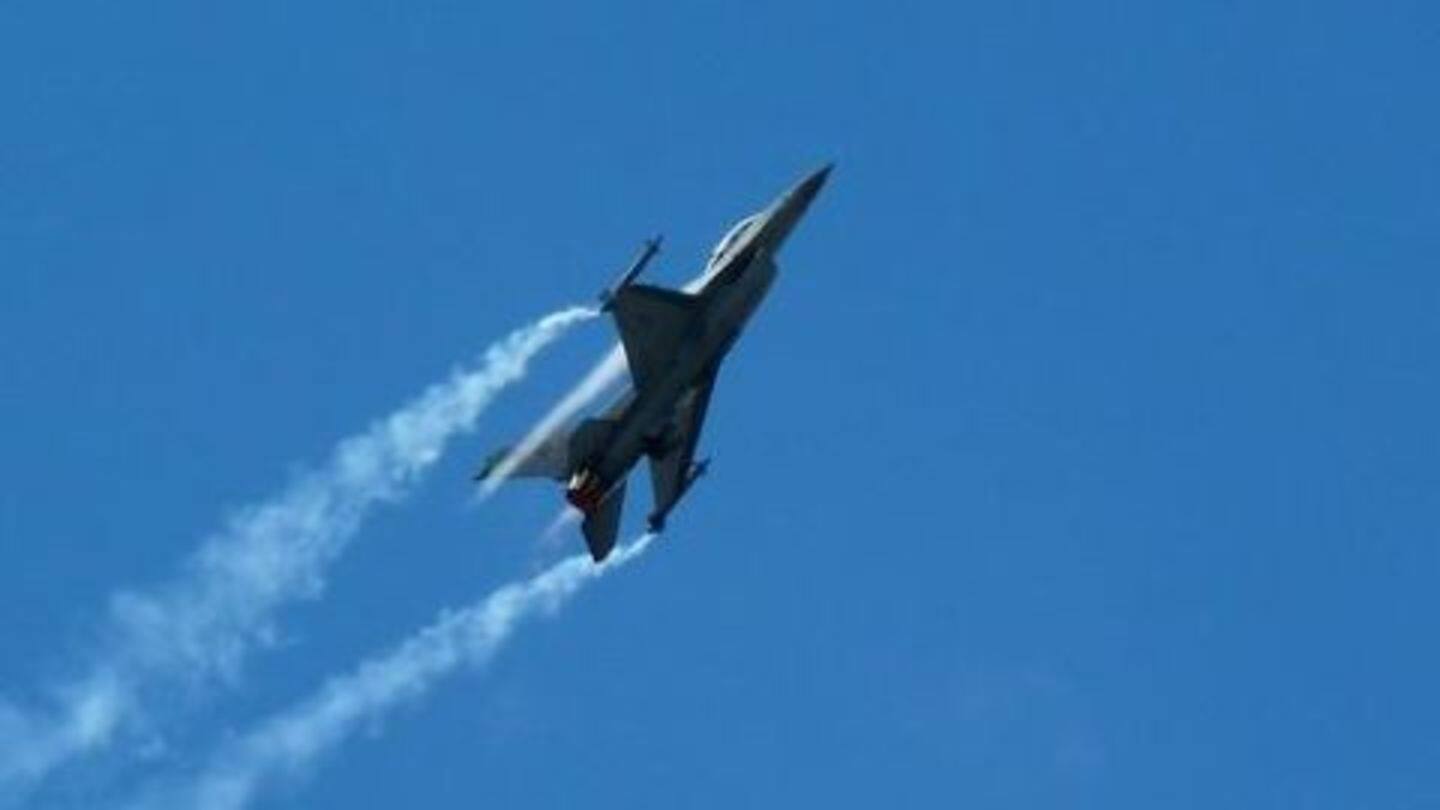 2 US senators- Rand Paul and Bob Corker (with the backing of veteran senator John McCain) have announced their intention to halt the F-16 sale to Pakistan. They said they had "introduced a resolution of disapproval" endeavoring to halt all arms transactions with Pakistan. If passed, the proposal will also halt the F-16 sale, which requires being approved by the Senate before 12 March.
Military relations between the US and Pakistan began evolving under US President Truman and Pakistani PM Khwaja Nazimuddin in the 1950s. In 1954, a mutual defence treaty was signed, under which several Pakistani military officers began training in the US. In 1956, Pakistan leased the Peshawar Air Station to the US, which built a command and control center for intelligence gathering against the USSR.
Army commander Ayub Khan and the US
Army Commander Ayub Khan came to power after staging a coup in 1958. In 1960, he granted permission for the United States to fly its first spy missions to USSR from the Peshawar Air Base. This was a defining period for US-Pakistan military relations due to Khan's resolutely pro-US posture. In 1969, Ayub Khan was succeeded by Army commander, General Yahya Khan.
US and the 1971 Bangladesh liberation war
During the Bangladesh liberation war, President Nixon dispatched the US 7th fleet to the Bay of Bengal to threaten Indian forces in East-Pakistan, however, its advance was blocked by USSR nuclear submarines.
Afghanistan, the USSR and US-Pakistan military relations
On 24 December, 1979, the USSR invaded Afghanistan and Pakistan became a frontline nation in the Cold-War. In 1980, President Jimmy Carter passed the Carter Doctrine which involved transfer of military and financial aid to Pakistan. In 1981, Pakistan and US agreed on a $3.2 billion military and economic assistance program. Pakistan thus began fighting a proxy-war on behalf of the US in Afghanistan.
The Pressler Amendment and Pakistan's nuclear program
In 1985, the Pressler Amendment was passed under President Ronald Reagan which required US Presidents to annually testify that "Pakistan does not possess nuclear weapons", before approving military aid. However, after 1989, Presidents Bush and Clinton continued military support to Pakistan despite knowing about Pakistan's nuclear weapons program. After nuclear weapons tests in 1998, sanctions and a military trade embargo were imposed on Pakistan.
9/11, the GWOT and Pakistan
After the September 11 attacks in 2001, the US Defence department created the Coalition Support Fund, which allowed military and financial aid to allies in the Global War on Terror. In 2004, President Bush designated Pakistan as a major non-NATO ally, enabling it to purchase advanced American military technology. Between 2002–2010, Pakistan received approximately $20 billion in military and economic aid from the US.
What is the Coalition Support Fund?
Coalition Support Funds refers to money from the Defense Emergency Response Fund that is eligible to be used to reimburse coalition partners for logistical and military support to U.S. military operations.
Osama Bin Laden killed in Pakistan
In 2011, US launched a unilateral operation, killing Al-Qaeda leader Osama Bin Laden, who was hiding in Pakistan. American sentiments toward Pakistan began deteriorating, however US military support continued and President Obama authorized $3billion in financial aid in 2012. In May 2015, an investigative journalist, Seymour Hersch, revealed that Pakistan arranged for the US to kill Osama Bin Laden to score a propaganda victory.
US to stop military aid to Pakistan
CSF aid to Pakistan was supposed to end in 2014. It was extended to 2015 with the provision that the Pentagon can certify the effectiveness of Pakistan's counter-terrorism operations. The Pentagon was unable to certify this, due to concern over Pakistan's intelligence agency, the ISI, and their close ties to the Haqqani Network. Pakistan's CSF aid is expected to end in 2015.
US to extend Pak military aid to 2016
The US has agreed to extend the duration of military aid to Pakistan for one more year, following a meeting of the US-Pakistan Defence Consultative Group (DCG) in Washington. Official military aid to Pakistan was to be stopped this year, under the Coalition Support Fund. Pakistan has sought an extension of this aid for another year, citing losses incurred in the fight against terrorism.
US Congress halts F16 sale to Pak
The US Congress has put on hold the proposed sale of 8 F-16 fighter jets to Pakistan. US lawmakers have used clarification and information notices to delay the sale of the aircraft, concerned over Pakistan's alleged role in the Pathankot air base attack in India. However the deal has not been canceled and can still go through, if the Obama administration pushes for it.
India displeased at US for selling Pakistan F-16 fighter-jets
India displayed displeasure over US government's determination to sell 8 F-16 fighter jets to Pakistan, saying it disagreed that "such arms transfers will help combat terrorism". The approximate cost of the deal is $699.4 million. Pentagon's wing - the Defence Security Cooperation Agency said this was the US contribution to help enhance the security of a strategic partner (Pakistan) in South Asia.