May lambasts Trump's immigration order
May lambasts Trump's immigration order
Feb 10, 2017, 12:49 pm
4 min read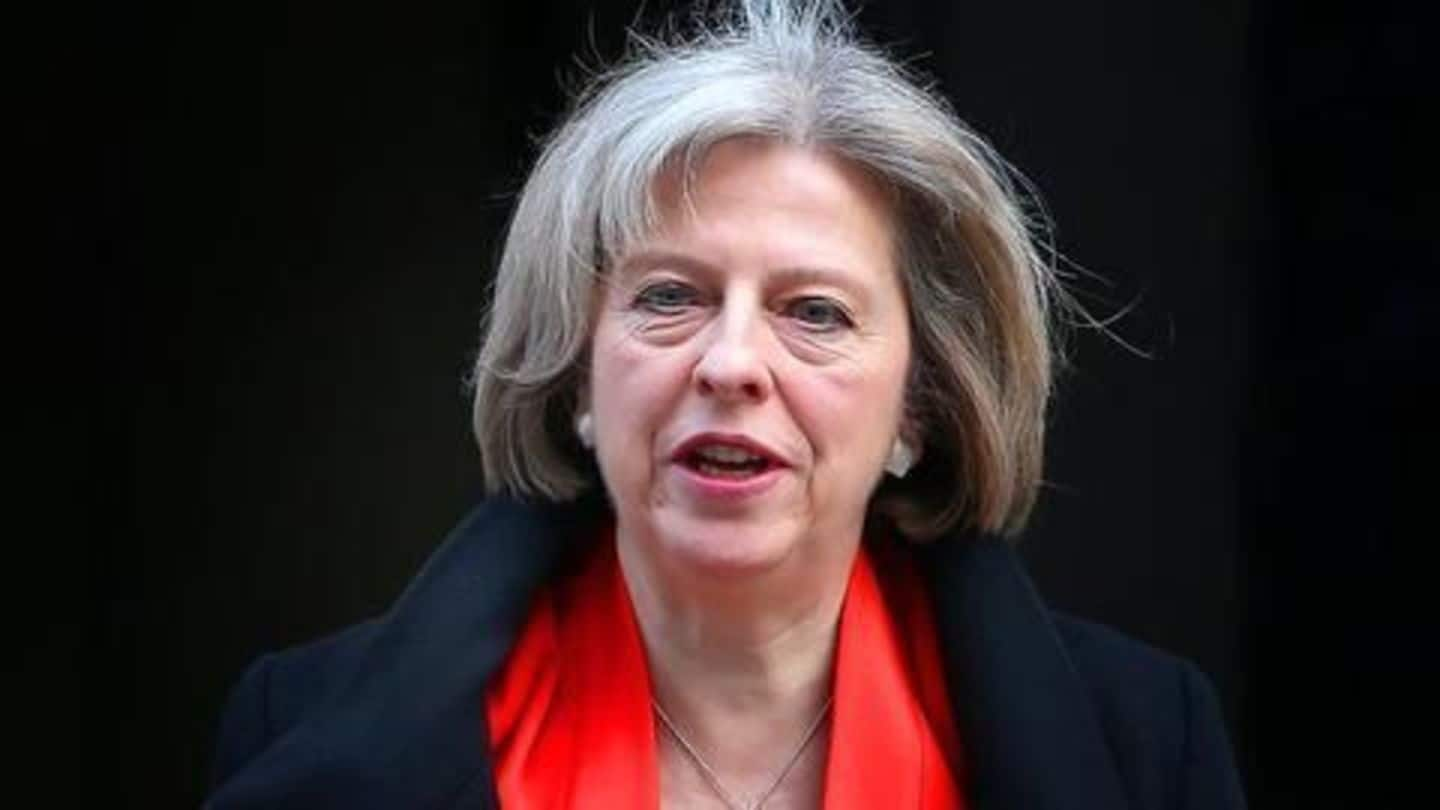 British Prime Minister Theresa May said she disagreed with US President Donald Trump's immigration policy, calling it "wrong". She clarified that Britain would not adopt a similar policy. She said that Trump's decision "was divisive, it is not a policy that the United Kingdom would adopt." Trump's orders had barred immigrants from Iran, Iraq, Libya, Somalia, Sudan, Syria and Yemen from entering the US.
World leaders react to Trump's controversial immigration ban
US President Donald Trump's executive order banning all refugees and migrants from seven Muslim-majority countries has sent shock-waves around the world. Leaders of several US allied countries condemned the move on social media, calling it immoral. Politicians and leaders of countries targeted by the ban, mainly Iraq and Iran, were infuriated and vowed retaliation. We explore their reactions in this timeline.
PM Trudeau offers sanctuary to those affected
"To those fleeing persecution, terror & war, Canadians will welcome you, regardless of your faith. Diversity is our strength #WelcomeToCanada," tweeted Canadian PM Justin Trudeau. Trudeau's administration has received worldwide acclaim for resettling 40,000 Syrian refugees over 13 months. Trudeau hasn't directly criticized Trump and has mainly focused on expanding US-Canada ties. The US is Canada's biggest trading partner.
Scottish leader Nicola Sturgeon retweeted Trudeau's message, saying "Welcome to Scotland too." Sturgeon called on British PM Theresa May to oppose Trump's decision. Swedish foreign minister Margot Wallström said she was "deeply concerned" by the US' decision, adding that it "creates mistrust between people."
British PM May disagrees with Trump's ban
PM Theresa May acknowledged that it's up the US to decide its own immigration policy. "But we do not agree with this kind of approach and it is not one we will be taking," May added. May faced criticism for not condemning Trump's policy sooner. British foreign minister Boris Johnson says it is "divisive and wrong to stigmatize" people on the basis of nationality.
London Mayor Khan calls policy "shameful and cruel"
"President Trump's ban on refugees and immigrants from certain countries is shameful and cruel," said Mayor of London Sadiq Khan. He said, "this new policy flies in the face of the values of freedom and tolerance that the USA was built upon."
Germany's Merkel reminds Trump about Geneva Conventions
German Chancellor Angela Merkel told Trump that global anti-terrorism efforts were no excuse for his immigration ban. Merkel said her government regretted the travel ban and will review its consequences for German duel citizens. She also reminded Trump about the Geneva Conventions which make it mandatory for the international community to take in war refugees on humanitarian grounds.
Iraq, Iran mull reciprocal bans for Americans
Iranian Foreign Minister Javad Zarif condemned Trump's decision, saying that that it's "a great gift to extremists and their supporters." Iran said it might introduce a reciprocal ban on American visitors to Iran, but this wouldn't apply to visa holders. Prominent Iraqi lawmakers also mulled a reciprocal ban on Americans. Both Iraq and Iran are among the seven countries listed in Trump's ban.
France considers receiving refugees part of its duty
French President Francois Hollande called a protectionist approach a "dead end." French France's Foreign Minister Jean-Marc Ayrault said, "the reception of refugees fleeing the war, fleeing oppression, is part of our duties."
International organizations condemn move
The UN called on Trump to keep protecting refugees, irrespective of their race, nationality or religion. The 22-member Arab League expressed deep concern about the "unjustified restrictions." Amnesty International dubbed it an "appalling move with potentially catastrophic consequences." Human Rights Watch called it was a "blow" to refugees, adding that it would "do little to address terrorism and other national security threats"
Malala Yousafzai "heartbroken" by Trump's decision
Pakistani education activist and Nobel Peace laureate Malala Yousafzai said she was "hearbroken" and urged Trump not to abandon the world's "most defenceless children and families."
Dutch anti-Islam leader hails Trump's move
Geert Wilders, a Dutch anti-Islam political leader, hailed Trump saying "it's the only way to stay safe + free. I would do the same. Hope you'll add more Islamic countries like Saudi Arabia soon," Czech Republic President Milos Zeman also praised Trump for his being "with the safety of his citizens. Exactly what EU elites do not do."
Vatican "concerned" about Trump's wall, travel ban
The Holy See's number three, Monsignor Angelo Becciu today voiced concern over Donald Trump's executive orders of building a wall and suspending immigration. Speaking on the Catholic TV Channel TV2000, he said, "We are builders of bridges, far less of walls, and all Christians should emphatically reaffirm this message." Becciu also noted that Pope Francis had encouraged the need for integration.