Sports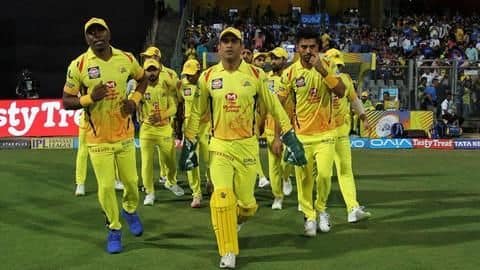 Arif Shaikh
Asked on 20 April, 2018
Jofra replacing which player? How many % playing chances of Jofra Archer today

Answered by
NewsBytes
We predict that Ben Laughlin will be replaced by Jofra Archer.
Arif Shaikh
Asked on 20 April, 2018
Will Suresh raina play today?

Answered by
NewsBytes
Suresh Raina had suffered a calf muscle injury last week while playing against KKR and he had been ruled out of IPL action for 10 days. Now, as per latest reports, there are chances that he might play today. In case, he doesn't play then Murali Vijay would play in his spot.
Chandra Bhanu
Asked on 20 April, 2018
Even after suffering a massive back pain in the previous Match, is MSD willing to contribute today as well or somebody else will be wicket keeping on his place?

Answered by
NewsBytes
There are reports that Dhoni is fit again to play today's match but in case he does not play today then Sam Billings would do wicket-keeping for CSK in today's match.