India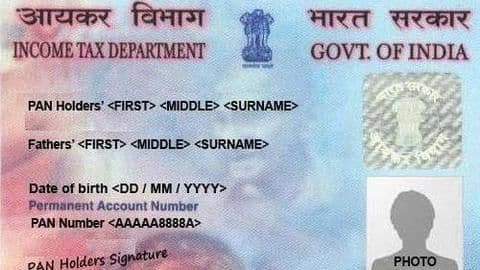 Yuvraj Singh
Asked on 23 February, 2019
Can a minor have photo on his/her pan card?

Answered by
NewsBytes
A minor's PAN card doesn't have their photograph and signature on it. However, once they attain the age of 18 years, they can apply for updation/correction of PAN to get their photo and signature on it.
Neelamma C
Asked on 19 February, 2019
In my PAN, DoB and Father'S name are incorrect. How can I make a correction in the PAN details?

Answered by
NewsBytes
You can make online corrections/changes in existing PAN data by visiting the official website of NSDL. Under the 'Application type', select "Changes or correction in existing PAN data" and select your 'category'. Now, fill the necessary details such as your basic information and contact details. In the next section, update the information, upload your documents, make the payment and finally submit the form.
anu gupta
Asked on 18 February, 2019
How do I apply for updation of a minor's PAN card?

Answered by
NewsBytes
After attaining the age of 18, you can get a full-fledged PAN card by applying for correction/updation of PAN. To do so, visit the Income tax e-filing portal, and click on 'Update PAN/Aadhaar details' link. Go to PAN section, and enter the required details. Tick the 'Signature mismatch' and 'Photograph mismatch' options. Attach the necessary documents, pay the prescribed fee, and submit your request.