Karnataka High Court to become first paperless court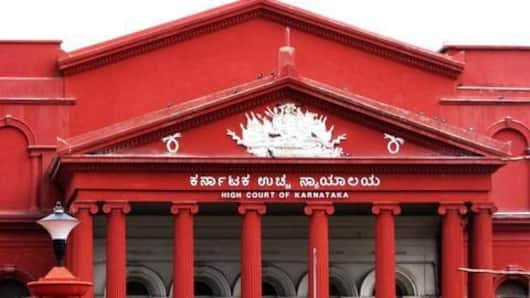 The Karnataka government has recently decided to implement Integrated Court Case Management System (ICCMS) for its courts. The implementation of the system will convert the state's high court and its benches at Hubballi-Dharawad and Kalaburagi into paperless courts.
The project that will be rolled out in the next three years will make Karnataka the first state to have paperless courts.
In context
Karnataka to roll out paperless court project soon
The ICCMS system
Advocates can plead cases through video conference
The implementation of this system will allow lawyers to plead their cases through video conference without being present in the court hall.
The approval for the implementation of the project was given by the state cabinet on Wednesday.
The launch of the ICCMS system at the High Court is estimated at a cost of Rs. 2 crore.
Details
Full Project will be implemented at Rs. 43.50 crore: Minister
Law and Parliamentary affairs minister TB Jayachandra said, "The project will be implemented at a cost of Rs 43.50 crore. It will be for the first time in the country that such system in judiciary be implemented. Even the Supreme Court does not have this facility."
The project will be completed by 2020 and pave way for paperless administration in all courts, he added.