Bengaluru road to be constructed for whopping Rs. 43 crore/km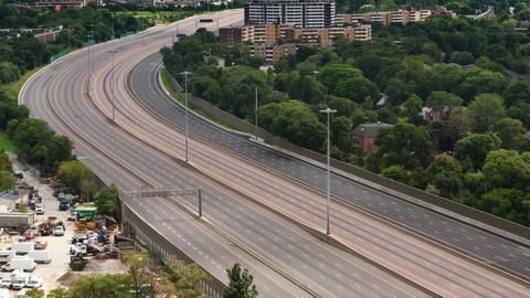 The construction cost of Bengaluru's 10.7km major arterial road (MAR) that will connect Magadi Road and Mysuru Road is going to be massive. According to a report, the road will be built for Rs. 43 crore/km.
The MAR project at Rs. 466crore will pass through Nadaprabhu KempegowdaLayout. It got a green signal from the Karnataka Cabinet on January 2.
Here's all about it.
In context
Bengaluru arterial road construction cost raises eyebrows
The road project
MAR project was earlier called the Peripheral Ring Road-II
This MAR project was earlier called the Peripheral Ring Road-II (PRR-II). As per reports, the PRR-I that was supposed to connect Tumakuru Road with Hosur Road via Ballari Road, Old Madras Road, and Sarjapur Road hasn't been completed yet.
Sources in the urban development department have attributed "the project cost to delay in its commencement and increase in input costs, apart from GST."
The project cost
After GST rollout, the cost escalated to Rs. 438 crore
Presently, the construction cost of an NHAI road is around Rs. 15 crore a km and the initial estimate of the project was Rs. 350 crore.
However, the cost escalated to Rs. 438 crore due to GST rollout and delay in land acquisition, installation of road furniture, building bridges and roadside drains.
Later, the government made a final offer of Rs. 466 crore.
Love Bengaluru news?
Stay updated with the latest happenings.
Notify Me
Reaction
BJP claims project to be a 'daylight robbery'
While the Bangalore Development Authority (BDA) claimed that the MAR project will improve infrastructure and connectivity, BJP state president B S Yeddyurappa took a jibe at the state government saying the project is a 'daylight robbery'.
He said, "While the Mangalyaan (moon) mission cost Rs 450 crore, the government here is spending Rs 468 crore to build less than a 12km road."