Bengaluru boy's incredible graph: From selling vegetables to nailing SSLC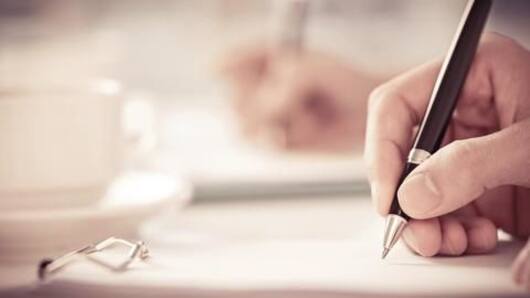 When parents face hardships in life, they ensure their child has a comfortable future.
Same was the case with Munirathna, who wanted her grandson to educate himself and become someone worthy in his life.
Only that Munirathna is a poverty-stricken vendor, who sells vegetable in Bengaluru's bustling KR market.
But her grandson didn't disappoint her. He has scored an impressive 78.9% in SSLC exams.
In context
Bengaluru vegetable vendor scores 78.9% in SSLC
Struggle
At 4, he used to carry double his own weight
Tragedy struck when Vinod Kumar B was just a few months' old and both his parents died in an accident.
Munirathna took him and shifted from Mysuru to Bengaluru.
Dwelling on the footpath, his struggles started at 4, when he had to carry heavy sacks to help her.
But Munirathna didn't want this future for Vinod, so she enrolled him in a municipal school.
The start
BOSCO Nilaya steered his life to more meaningful path
During the day, Vinod sold vegetables and attended school. By night, under the dim streetlight, he did his homework.
One day, he learnt about BOSCO Nilaya, a center of city-based NGO BOSCO, and started attending their remedial education classes in evenings.
He took immense interest in the classes and also helped other attendees.
This steered his life to a more concrete path.
Love Bengaluru news?
Stay updated with the latest happenings.
Notify Me
Tenacious!
He now stays at the shelter and studies 8-hours/day
A month later, he started living at the shelter, after the centre director felt pity at Vinod's daily struggles.
He now got the privacy to study he was searching for all these years.
"I studied for 8-hours a day. Staying at the shelter helped me concentrate," said Vinod, who frequently checks upon his footpath-bound grandmother and tells her how he's progressing, making her proud.
Goal
He wants to be a bureaucrat, give grandmother a better-life
Since joining BOSCO, Vinod got the chance to participate in the 10th Child Rights Parliament in November'17 as a leader of the club.
The same month, he stood second at State-Level Siri Kannada and Hindi Secondary Examination.
He'll also participate at an ISRO-organized quiz competition soon.
But his ultimate goal is to become an IAS officer and give a better life to his grandmother.