In just 7yrs, Bengaluru's population has swollen by 43%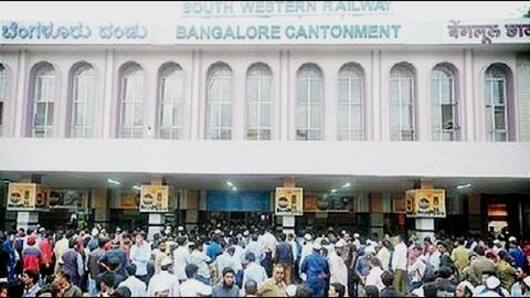 Bengaluru's population has increased by 43% over past seven years, from 84L to the current 1.2cr.
A major indicator of this whopping rise is the exponential growth in the number of children below 18 from 9.16L in 2011 to the present 28.18L.
Consequently, number of voters has also increased to 91, 13,095, with male and female electors increasing by 3.69L and 2.9L, respectively.
In context
Bengaluru's population has increased by 43% in 7yrs
More data
Even floating population of India's Silicon Valley more than 20L
A 10% rise in the number of residential and commercial properties is a testament to the population rise, said experts.
Even the floating population of the city is more than 20L, said BBMP's Town Planning department.
Floating population refers to those who reside in a place temporarily for some purpose, but aren't considered for the official census.
Experts say
Reason for population growth: Bengaluru's impressive track-record of employment sector
Experts said migration of people from rural to city areas and merging of all civic bodies to form the single BBMP can be listed as drivers of this robust growth.
For each white-collar job (administrative setting jobs), there are at least 4-5 blue-collar jobs (manual labor jobs) created in Bengaluru.
"Start-ups and service-oriented commerce also attract people into Karnataka," said an urban expert.
Love Bengaluru news?
Stay updated with the latest happenings.
Notify Me
By 2031, there will be 2.03cr Bengalureans!
BDA, through its draft of Revised Master Plan-2031, had said last year that by 2031, Bengaluru's population will exceed that of Mumbai and Delhi. There will be a 124.4% growth in population from 2011 to 2031, meaning there will be 2.03cr Bengalureans by then!