This Bengaluru woman has written 700+ exams for the differently-abled
Bengaluru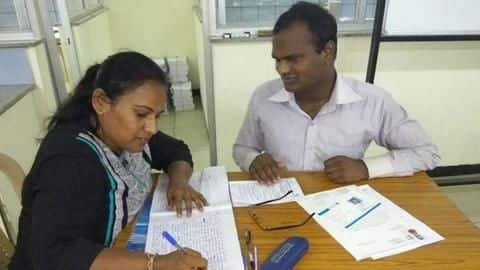 Pushpa NM is the real life hero Indian education system needs.
This Bengaluru-based techie has written more than 700 exams for the differently-abled.
Last year, the 31-year-old was awarded the esteemed Nari Shakti Award by President Ram Nath Kovind.
Pushpa began as a scribe in 2007 when her friend, an NGO head, requested her to write exams for a visually-impaired student.
Here's her story.
Information
Pushpa writes 50-60 such exams each year
Over the course of the past 12 years since she started scribing for the differently-abled, Pushpa has consistently been writing 50-60 such exams each year, which on an average translates to one exam every week.
Significance
"I am alert and conscious when I scribe exams"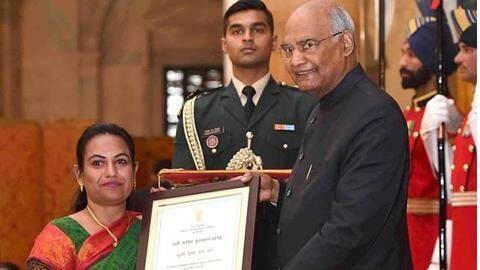 Pushpa believes that the work she does is very important for these students.
"What I write decides their results and their future. Hence I am alert and conscious when I scribe exams. I stay calm even as the candidate gets tense at the exam hall," says Pushpa.
She also stresses that it is important for a scribe to be patient and co-operative.
Parents
Parents are grateful to Pushpa for her work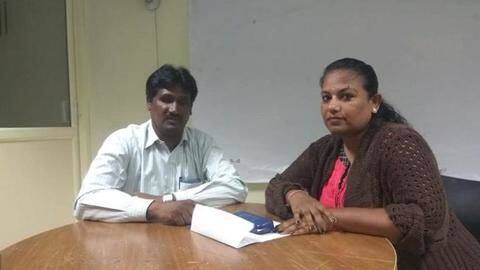 Parents of these differently-abled students are grateful to Pushpa for her work.
"Pushpa ma'am is like a Goddess to us. My son is a brilliant student who scored first class in his class 10 exams when she was his scribe... She understands that my boy is smart," said Ramesha B, the father of 22-year-old Karthik R, who has cerebral palsy.
The work
Here's what Pushpa thinks of her work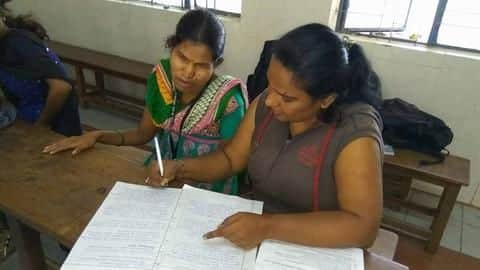 According to Pushpa, it is the satisfaction of doing such work that matters to her.
"I have grown up in difficult times and come from an impoverished background. Money has always been secondary for us. It was the satisfaction of doing something nice for a person and watching them smile that makes us happy," Pushpa told The Better India.