Tankers supplying water in 496 parched Karnataka villages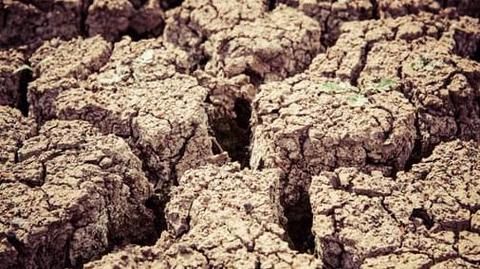 After borewells in 496 villages dried up, the government has started sending water tankers.
6,930 villages were identified in the first phase and 7,390 in the second, which are facing severe water crisis due to droughts and deficient rainfall.
Many drinking water units, costing Rs 8 lakh each, are reportedly defunct. Some stop working 2-3 days after installation.
Check out more regional news here.
In context
News from Bengaluru
Law
After spending lakhs of rupees, MLAs dismiss club membership proposal
After spending lakhs of rupees on studying recreational clubs around the country, legislators have dismissed a new bill awarding them honorary membership of clubs.
Most legislators from outside Bengaluru either have no access to clubs, or come from a society that associates clubs with drinking and gambling.
Dismissing "backdoor entry", JD(S) leader H.D. Kumaraswamy said MLAs should pay for membership if they want.
Kempegowda Airport
Bomb scare at Kempegowda, flight delayed
A flight from the Kempegowda International Airport was delayed for over three hours after officials received a call about a bomb on the plane.
The call came five minutes before it was to take off at 8:45 pm. Passengers were evacuated to safety and the flight was grounded.
Investigation is still ongoing. There is no information yet on the caller.
Love Bengaluru news?
Stay updated with the latest happenings.
Notify Me
Church Street
Traffic restrictions on Church Street from February 10
Traffic movement on Church Street will be limited from February 10 due to maintenance work on the 715-metre stretch.
The Rs 9.02-crore project will start from K.C. Das till Empire Hotel junction. Work from there to Rest House Cross Road junction, and from there to Brigade Road junction, will be taken up in later phases.
It is estimated the project will take six months.
Yelahanka
Restaurants near Yelahanka to go vegetarian during Aero India
The BBMP has closed about 300 meat shops enroute Yelahanka Air Base to prevent birds from hitting aircrafts at the Aero India show, scheduled from February 14-18.
Hotels and restaurants in the 11 nearby wards will also be serving only vegetarian-food during those five days. There are no such restrictions on residents.
Violation of norms will lead to penalty of up to Rs 2,000.
Police
362 unlicensed weapons seized in Karnataka in two years
Police recovered 362 illegal weapons from across Karnataka in 2014-15. However, the actual number of weapons in the city could be much higher.
In 2014, 278 unlicensed weapons were seized. The police are worried due to a drastic drop in the number of recovered firearms (84) in 2015.
In contrast, 719 bullets were seized in 2015, while only 122 were recovered the previous year.
Namma Metro
Footpaths along elevated corridors near Namma Metro to be renovated
Footpaths near Namma Metro will get a makeover by next year under a BBMP-BMRC project, aiming at easy access to metro stations for senior citizens and the physically-challenged.
The work along eight major roads in the 35-km stretch of elevated corridors has already started from M.G. Road.
The Rs 40-crore project is expected to be completed in 18 months.