Bengaluru might gift India its first indigenous jet engine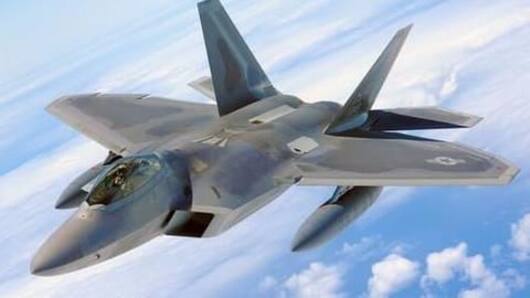 India's first jet engine, developed by a team of 11 from Poeir Jets Private Limited, was fired on February 8. It will be submitted for certification in about 24 weeks.
Out of an earmarked Rs.20 crore, the company has already spent Rs.9 crore.
Presently, only the US, Europe and Israel have their own jet engines.
Read up to know for more news from Bengaluru.
In context
The latest updates from Bengaluru
Cambridge Layout
Minor student allegedly made to remove underwear as 'punishment'
A five-year-old student of Eastwood High School in Cambridge Layout was allegedly made to remove her underwear, while keeping her skirt on, as punishment.
Children would also allegedly be threatened by being told they would be taken to a dark room, where a dog would attack their private parts.
The school has denied the allegations, but the Child Rights Protection Commission has assured investigation.
Teachers
Circular mandating uniforms for lecturers withdrawn
A circular mandating a uniform dress code and identity badges for college lecturers has been withdrawn after major backlash.
Another circular asking colleges to send one-hour videos of their teachers' recording sessions is still active.
Teachers alleged violation of rights and expressed shock at the planned expenditure on cameras, even when many colleges lack basic facilities.
Love Bengaluru news?
Stay updated with the latest happenings.
Notify Me
Kambala
Karnataka government moves bill seeking continuation of Kambala
The Karnataka government has tabled a bill seeking legalization of Kambala, the state's traditional bull-racing sport.
The Prevention of Cruelty to Animals (Karnataka Amendment) Bill, 2017, proposes exempting Kambala events from the Prevention of Cruelty to Animals Act, 1960.
This comes after Tamil Nadu promulgated an ordinance circumventing the Supreme Court ban on Jallikattu and taking steps to ensure continuation of the sport.
'Taj Mahal'
Demand for Bengaluru's 'Taj Mahal' roses spikes ahead of V-Day
Demand for Bengaluru's famous 'Taj Mahal', a variety of red rose, has spiked ahead of Valentine's Day as five million flowers are being shipped to across the world.
Last year, growers exported about 4.5 million roses during the same period.
The normal rate of Rs 5-6 per 'Taj Mahal', which has been grown more than the earlier-popular 'First Red', nearly double during Valentine's week.
Aero India
Karnataka pitches for investments at Aero India 2017
The host state Karnataka is pitching for investments in nine sectors, including defence and aerospace, during Aero India at Yelahanka Air Force Station from February 14-18.
A two-day 'Make in India - Karnataka' event will be organized in Bengaluru during the same time.
The conference will focus on biotechnology and pharmaceuticals, textiles and apparel, electronics and electrical, agri and food processing etc.