Spectranet launches high-speed broadband in Bengaluru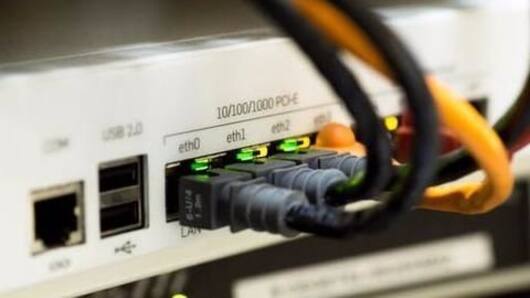 Spectranet is launching its south India business in Bengaluru with a 100MPBS unlimited plan on offer for users.
Residential users will get speeds of 1GBPS, while commercial customers can get upto 10GBPS.
The launch offer will be available for 30 days for Bengalureans, who lacked good quality broadband.
Services have already started in Bannerghatta and Electronic City.
Tap in for more updates from Bengaluru.
In context
Updates from Bengaluru
22 Feb 2017
More cases against playschool after minor sexually assaulted
After a playschool staffer was arrested for allegedly sexually assaulting a three-year-old, six more cases of sexual assault of minors have been lodged.
Police arrested the accused, against whom other parents have complained too. Two management members were also arrested.
Previously, Marathahalli police had allegedly refused to act on complaints.
The school has been closed indefinitely.
BBMP
2,500 commercial establishments in residential areas function normally despite notices
Two months after BBMP issued notices to 2,500 commercial establishments in residential areas, almost all continue to function normally.
Joint Commissioner Sarfaraz Khan said BBMP will move to close them in due course. However, no official data is available on the number of establishments violating norms.
Though the BBMP passed a resolution to form a committee on the matter, no such panel exists yet.
Love Bengaluru news?
Stay updated with the latest happenings.
Notify Me
Flipkart
Flipkart to lose major portion of office space
Flipkart, India's biggest e-commerce company, has cut down on its need for a large office in Bengaluru, which it had rented two years ago.
The company will now lease just 0.83mn sqft of office space from Embassy Group, much lower than the initial agreement of 3mn sqft.
The earlier proposal was to downsize it to 2mn sqft.
Flipkart hasn't raised funds in 18 months.
Bellandur
NGT notice to BBMP, BWSSB over Bellandur fire
After the latest outbreak of fire at Bellandur Lake, the NGT issued suo motu notices to all agencies responsible for its upkeep, including the Bangalore Development Authority, BBMP, BWSSB, KSPCB, and KLCDA.
The agencies have been asked to submit a plan of action to tackle the severe pollution in the lake.
Meanwhile, samples are being tested to determine the cause of the fire.
Public health
Karnataka spends least on public healthcare in south India
Karnataka spends the least on public healthcare in south India, with a per capital public health expenditure of Rs. 731 as compared to Andhra Pradesh (Rs. 733), Kerala (Rs. 1,057) and Tamil Nadu (Rs. 839).
The state's 2016-17 health budget stood at Rs. 5,032cr.
The government had also announced 'mobile health and mobile clinic services' in the latest budget, which is being implemented.
Animal trade
Exotic wildlife recovered from farmhouse outside Bengaluru
The CID forest cell recovered a jackal pup, a flap shell turtle, two star tortoises and two parakeets from a farmhouse named Drona on the outskirts of Bengaluru.
50 kilos of sandalwood was also seized, and the manager arrested. A case has been lodged against owner CV Sudeendra, an advocate.
The manager claimed that many judges and police officers had taken away various animals.