First intra-city organ transplant by air in Bengaluru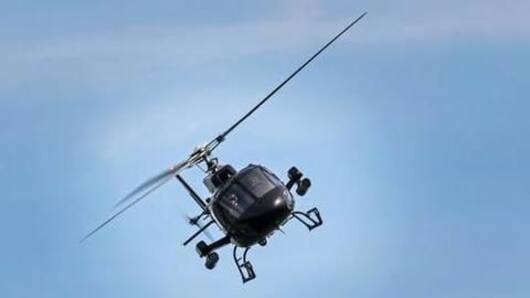 For the first time, an air-ambulance was used in Bengaluru for an intra-city organ transplant, when a heart was flown from Apollo Hospital, Bannerghatta Road into MS Ramaiah Narayana Heart Centre, Mattikere in seven minutes.
The 45-year-old donor was declared brain dead; the recipient is a 51-year-old woman patient from Andhra Pradesh
The transportation cost was Rs. 85,000.
Tap in for more Bengaluru news.
In context
What's happening in Bengaluru?
Weather
Temperatures soar in Bengaluru, hotter days ahead
Bengalureans are set to feel the heat, as temperature soared to 35.2 degrees Celsius on February 23.
The record for the hottest March in 1996, when mercury levels touched 37.3 degrees Celsius, could be breached this year. "The temperature is likely to climb to 38 degrees Celsius," said a senior Met official.
Scientists attributed the heat to "dwindling green cover and increasing pollution levels".
Taxi strike
Striking cabbies threaten to burn their vehicles on roads
Striking cabbies threatened to burn their vehicles in busy intersections if their issues with Ola and Uber are not resolved soon.
Company representatives have not yet met the drivers' unions despite official instructions from the transport department.
Meanwhile, a group of protesters shunned violence and took to handing out roses to their colleagues who were operating. Police detained ten from different areas.
Love Bengaluru news?
Stay updated with the latest happenings.
Notify Me
Hoysalas
50 new pink Hoysalas for women's safety
Bengaluru police is all set to launch 50 new pink Hoysalas, each with at least one woman cop aboard, to ensure safety for women.
50 dangerous spots have been identified across the city, including in the central business district, outer ring roads, and on roads connecting to CBD.
This will take the number of police patrol vehicles to 270.
Art exhibition
National Exhibition of Art returns to B'lore after 16 years
Art lovers in Bengaluru are in for a treat as the National Exhibition of Art, organized by the Lalit Kala Akademi, returns to the city after 16 years on February 24.
A chosen 111 artworks out of 6,000 applicants will be on display till March 19. 15 of them would be conferred the National Academy Award, along with Rs 1L and a citation.
ST/SC
Karnataka proposes 42 tribes for the ST list
Karnataka has proposed adding 42 communities under the ST category, 38 of them under a single tribe - Gangamathas.
Two reports on communities to be added have been pending with the Centre since long; two others haven't yet been cleared by the state.
A study on Betta Kurubas, CM Siddaramaiah's tribe, is underway.
Politicians seek inclusion of 20-30 other tribes in the ST list.
BMRCL
BMRCL under pressure to bypass tree committee
With no decision on the felling of 113 trees on Kanakapura and Mysuru roads for metro-extension since November 2015, BMRCL is expected to use its discretionary powers and bypass the tree committee to proceed on the project.
Three failed public consultations later, a tree committee was formed in March 2016, which last met in July.
The delay reportedly costs the BMRCL Rs. 2cr daily.