Bengaluru: Dial 100 and cops will speak in English/Hindi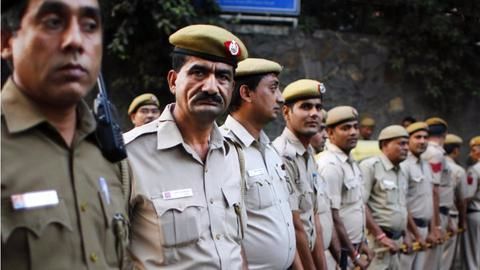 Bengaluru's police control room will soon include the option of conversing with the control room personnel in English and Hindi along with Kannada.
This is because a lot of non-Kannadigas living in Bengaluru face issues while calling the control-room.
Now, when one dials 100, the IVRS system will ask the caller for his/her language preference.
Read on to know more from Bengaluru!
In context
Bengaluru News Digest
Adventure
Hot air balloon rides to arrive soon in Bengaluru
In a fortnight, Bengaluru will host the demonstration of hot air ballooning by Deccan Airsports, headquartered in Mangaluru.
The demonstration will be held in Bengaluru on 12th March.
The intention of the same is to introduce hot air ballooning to government agencies as well as the public.
The demonstration is a non-commercial tour, the priority of which is to attract investors.
28 Feb 2017
BBMP invites job applicants, charges Rs.1,500 application fees
The Bruhat Bangalore Mahanagar Palike (BBMP) has invited applications for an extraordinary 702 posts to be filled on priority.
But in contrast with the Union Public Service Commission (UPSC) which charges Rs.100 per application, the BBMP is charging Rs.1,500 for the same.
Vacant posts include revenue collector, first division assistant, junior engineer, surgeon, pediatrician, staff nurse etc.
Love Bengaluru news?
Stay updated with the latest happenings.
Notify Me
Education
CBSE issues guidelines for school buses
The Central Board of Secondary Education has issued guidelines for schools to ensure the safety of children traveling in school buses.
According to the guidelines, every school should designate a transport manager for the school children's safety.
The guidelines also make it mandatory for every school bus to have a conductor holding a valid license.
Stringent checks on drivers have also been listed.
Crime
Class 10 student stabbed to death
On Monday afternoon, a 15-year-old boy was stabbed to death outside his school campus in Yelahanka, North Bengaluru.
N Harsha Raj was found with a chest injury near the railway bridge approximately 200 metres away from the Yelahanka police station.
According to the police, he was killed over friendly relations that he shared with a girl from a neighbouring college.
Technology
Only 35% government employees are computer-literate
According to officials, only 35% of total 3.5 lakh employees managed to clear the basic online test in Kannada.
In 2012, the Karnataka government had made it mandatory for Group 'A' to Group 'C' employees to have knowledge of computers for promotions and increments.
Five years after the computer literacy test was made mandatory, government employees scored 'just pass' marks in the same.