Transgenders have their own category in this year's PU exam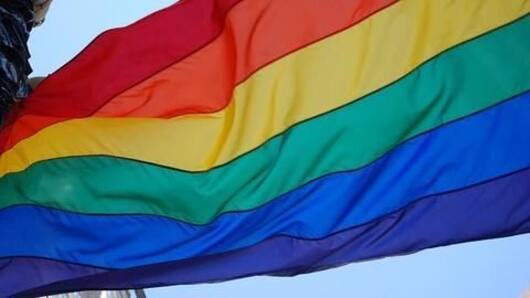 19 transgenders will have the opportunity to write their second pre-university exam in Karnataka under the category of "transgenders."
DPUE, the Department of Pre-University Education created a separate category this year; earlier, transgender students had to appear under "male/female" categories.
The decision follows a government order for admitting transgender students for the 2015-2016 academic year.
Read up to know more news from Bengaluru.
In context
Daily News from Bengaluru
Karnataka
Major water crisis approaching Karnataka: Industries Minister
R.V. Deshpande, the Industries Minister on Thursday said Karnataka is staring at a major water-shortage crisis, for which eminent and large-scale relief measures are required.
Speaking at the annual water conference, Deshpande said only 35% of Bengaluru gets water everyday, the other areas get water on alternate days.
He further added that water will become the main constraint for industrial development by 2020.
BBMP
Jayamahal Road-widening project on: BBMP
The Bruhat Bengaluru Mahanagar Palike said that its plan to widen Jayamahal Road remains on.
Commissioner Manjunath Prasad said that the civic body has acquired permission for the translocation of trees.
42 trees will be translocated in the first phase.
The commissioner said that residents' complaints of congestion of traffic leaves no option other than widening the road.
Love Bengaluru news?
Stay updated with the latest happenings.
Notify Me
BMRCL
BMRCL to begin North-South corridor operations by 15th April
According to Development Minister KJ George, the Bengaluru Metro Rail Corporation (BMRCL) has been directed by CM Siddaramaiah to start Namma Metro services between Sampige Road station and Yelachanahalli on the North-South corridor by 15th April.
According to Mr. George, the only time the deadline will be delayed if rectifications have to be carried out after the safety inspection.
Jayanagar
Jayanagar road residents troubled by traffic congestion
Residents of Jayanagar can track its transition from quiet, green suburb to a crowded commercial centre.
With illegal commercialization taking over the locality, roads get congested with cars, leaving no room for pedestrians to walk.
Car owners park their cars even along narrow lanes in residential areas.
Despite legal orders, cafés, shops, hotels continue to run in zones which are strictly considered residential.
Crime
13-year-old beaten up at school for paying fees late
A 13-year-old boy studying in a private school in Bengaluru was beaten up by the school administrator for not paying his school fees on time.
His parents approached the Sampigehalli Police, alleging that even after the dues were cleared, their son was mentally and physically harassed.
School authorities brushed off the allegations, stating that they would fight back the case.