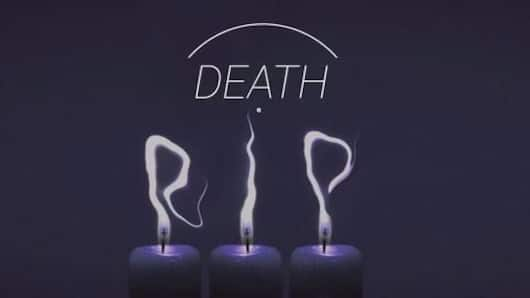 Bengaluru: BJP leader hacked to death
On Tuesday, 38-year-old Kittaganahalli Vasu from BJP was allegedly hacked to death by unknown attackers near Bommasandra, the southern-east part of Bengaluru.
Vasu's car was blocked by his assailants at 5 am; he was then pulled out and murdered within Bengaluru's Surya City Police Station limits.
The police said a case has been lodged.
Tap in to know what else is happening in Bengaluru.
Man who sexually assaulted minor, arrested
25-year-old Mallikarjuna M, wanted in at least two criminal cases was arrested by the Sanjay Nagar Police.
Mallikarjuna is a construction labourer from Gulbarga and had lured a 13-year-old girl by promising to give her leftover wedding food, he then took her to a eucalyptus grove and sexually assaulted her.
Mallikarjuna had also destructed two cars parked in Rajarajeshwari Nagar.
Karnataka seeks Britain's help for Bengaluru's water problems
CM Dhananjaya, chairman of the Karnataka State Industrial and Infrastructure Development Corporation (KSIIDC) on Monday met with British Deputy High Commissioner Dominic McAllister and Ashita Agnihotri, adviser to the British High Commission, Chennai, to discuss Bengaluru's water problems.
According to sources, the department will try to provide solutions for the city's water problems including the shortage of drinking water and rejuvenating water bodies.
Love Bengaluru news?
Stay updated with the latest happenings.
Yes, notify me
Bengaluru: Barber exiled for working on Tuesday
A barber from Kampli in Hosapete taluk, Ballari district, was blackballed by 'Savita Samaj', an organization that sets business rules for the community.
Approximately 4 months ago, Savita Samaj decided to keep salons shut on the first Tuesday of every month instead of every week.
N Govindappa (the victim) was shunned by the community for keeping his salon open on 7th March, 2017.
BJP MLA assaulted toll booth manager
According to reports, a BJP MLA in Karnataka assaulted the manager of a toll operator's office, because his car was stopped at the toll plaza on the Bengaluru-Mumbai Highway.
On Tuesday, a CCTV clip of the attack went viral; it shows Tumakuru Rural (the MLA) entering the toll booth office at Kyathasandra along with his supporters and slapping Mallikarjun, the toll plaza manager.
Old crimes return to Bengaluru
The city of Bengaluru has started witnessing old crimes such as gangs roaming in cars targeting people who return home late from work or walk/ride alone late at night.
This method of using a four-wheeler to trap/directly assault a potential victim was common between 2010 and 2013.
Now, criminals lure their victims with a drop home, with their co-passengers being part of the gang.