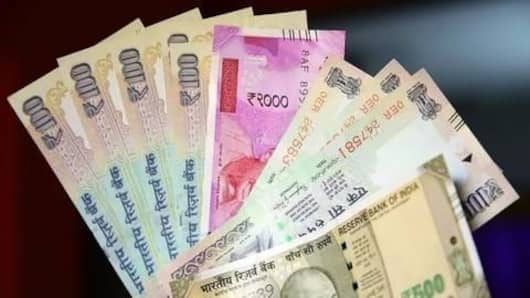 Old notes worth Rs. 473 crore still with cooperative banks
District Cooperative Central Banks (DCCB) in Karnataka had continued accepting deposits in banned currencies (Rs. 500 and Rs. 1,000) even after being prohibited by the Reserve Bank of India (RBI).
9 DCCBs of Karnataka now have Rs. 473.14 crore in the banned denomination of notes.
Across India, DCCBs hold approximately Rs. 8,000 crore in demonetized notes.
Tap in to read more news from Bengaluru!
PM's rural electrification in Karnataka hits blockade
Credits:
Rural Electrification Corporation Limited (REC), a subsidiary of the central government signed a loan deal with KPCL and BESCOM worth Rs. 39,000crore for the rural electrification project.
PM Modi's Deena Dayal Upadhyaya Grama Jyothi Yojana (DDUGJY) that aimed to electrify the rural areas of Karnataka has no takers for the tenders floated.
BESCOM has decided to scrap the tenders and recall all of them.
Police clamp down 680 fake bank accounts
The cyber crime cell of Bengaluru Police has shut down 680 bank accounts since January 2017.
These accounts were being used by imposters for stealing account details and money from unsuspected people through "vishing."
Vishing is short for 'voice-based phishing' and is used by identity thieves to extract personal banking details from people over phone calls.
3,000 such accounts were closed in 2016.
Love Bengaluru news?
Stay updated with the latest happenings.
Yes, notify me
Karnataka BJP leaders fear Kerala-like hostile situation
Credits:
After the terrifying murder of BJP Councillor Srinivas Prasad, BJP leaders in Karnataka fear a Kerala-like environment of the killing of BJP/RSS workers.
According to the leaders, Vasu was the 18th victim of such attacks that have taken over 10 lives.
The leaders condemned CM Siddaramaiah and Home Minister G Parameshwara for the failing law and order of the state.
Speaker suggests biometric attendance for MLAs
Legislative Assembly speaker KB Koliwad has put forward a proposal for the biometric attendance of MLAs in order to increase their participation in the legislature session.
According to Koliwad, the proposal has been sent to the government which will take a decision on the basis of financial allocation.
Currently, attendance in the legislative assembly happens manually.
Hostel food served to children had pesticide
According to sources, the food served at Sri Vidyavaridhi International School hostel at Huliyaru, Tumakuru which killed 3 students and a guard, was contaminated with 'aluminium phospate.'
Aluminium phospate is a pesticide which is largely used to keep coconut trees from being infested with pests.
The police suspect that some miscreants may have been involved in poisoning the food with pesticides.