Karnataka Government caps multiplex tickets at Rs. 200 in Budget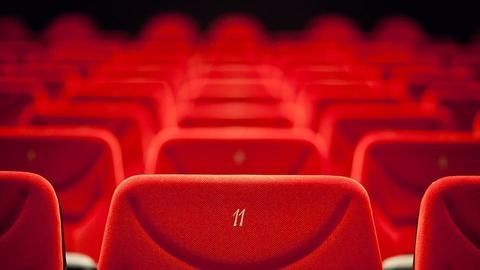 The Karnataka government in its newly presented budget has decided to cap the prices of multiplex tickets at Rs. 200, making Karnataka the second state to do so after Tamil Nadu.
Additionally, the government also plans to make screening of Kannada and regional language movies mandatory from 1:30 pm to 7:30 pm.
To read more news from Bengaluru, tap in!
In context
Stories from Bengaluru
Budget
Highlights of Karnataka's 2017 Budget
CM Siddaramaiah in his budget speech declared the initiation of 'Namma Canteen' which will serve breakfast for Rs. 5 and lunch for Rs. 10.
It was also announced that BMTC will induct 3,000 more buses, out of which 150 buses will run on electricity.
VAT on wine, beer and hard liquor were lifted.
Separate restrooms for female staff in police stations will be designated.
Karnataka
Karnataka's growth rate decelerates from last fiscal
Karnataka's Gross State Domestic Product declined to 6.9% during the closing fiscal of 2016-2017, from 7.3% during 2015-16.
In his budget speech, CM Siddaramaiah attributed the same to a decline in the comprehensive growth rate of industry and service sectors.
The 2017-18 budget has a fiscal deficit of Rs. 33,359 crore, 2.61% of the GSDP as mandated by the Karnataka Fiscal Responsibility Act.
Love Bengaluru news?
Stay updated with the latest happenings.
Notify Me
KIA
KIA is Central Asia's best regional airport
The Kempegowda International Airport won the SKTRAX Award 2017 for the 'best regional airport in India and Central Asia.'
The World Airport Awards were handed out on the basis of 13.82 million survey questionnaires filled from July 2016 to February 2017, covering 550 airports globally.
Regional airports are those operating shorter international and domestic flights, rather than intercontinental schedules.
Education
Monitoring committees of Class X demand bribes
School principals from Bengaluru have come forward and complained that the committee of Continuous and Comprehensive Evaluation (CCE), that verifies the internal assessment of school students, has demanded bribes from them.
According to a school principal, the committee demanded money openly in order for the school to obtain appropriate CCE marks.
The 'cash for marks' amount varies from anywhere between Rs.1,000 to Rs.5,000
Crime
Travel agency owner arrested for attacking employee
A 40-year-old owner of a travel company created a video where he was beating up a driver; he did so in order to prove to a customer who had complained about the driver being drunk while driving.
Going viral, the video reached the drivers' association, who then filed a complaint with the Banaswadi police station.
The owner was arrested and his company shut down.