Bengaluru man forced wife to have sex with dog, arrested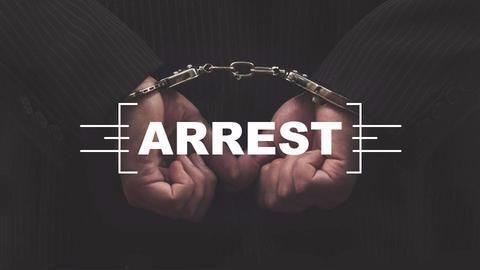 Katakol police arrested a man from Belagavi district, who forced his 25-year-old wife to have sex with a dog.
According to the wife's complaint, she was also threatened to leave the house if she refused to do so.
The woman has allegedly undergone torture since the last two years.
To know more about what's happening in Bengaluru, tap in!
In context
Bengaluru News Digest
Education
Government tables bill to regulate school fees
In order to prevent CBSE and ICSE schools from charging exorbitant fees and donations, the Karnataka government introduced amendments to the Education Act.
According to secondary education minister Tanveer Sait, the Karnataka Education (Second Amendment) Bill, 2017, seeks control over the CBSE and ICSE schools.
Under this bill, erroneous schools could be liable for a penalty worth Rs. 10 lakh.
Law & Order
Bengaluru gets mounted police
Four horses from the stables at City Armed Reserve will join Bengaluru police's city patrol team on Thursday.
The horses will be mounted by riders in reflected gear, patrolling Commercial Street, Brigade Road and Cubbon Park from 3-9pm on certain days of the week.
According to the city police chief, the move aims at providing fast and efficient relief to citizens in public places.
Love Bengaluru news?
Stay updated with the latest happenings.
Notify Me
Protest
Farmers protest indifference towards Tattaguppe lake development
On Monday, more than 100 farmers staged a protest at the Tattaguppe Lake; they were led by Fr. A. Thomas from Christ School and College, Kagalipura.
According to Fr. Thomas, they were protesting against the irrigation department officials that were disturbing the rainwater harvesting project undertaken by the farmers.
The protesters also said despite heavy government spending on lake development, Tattaguppe Lake remains neglected.
Police
Bengaluru Police's SOS App for women being debugged
Bengaluru city police's SOS app targeting women's safety is expected to be officially inaugurated soon.
The app is however available for download both on Android and iOS operating systems.
Meanwhile, a few bugs were reported by users who complained that SOS messages were directly sent to the police on opening the app.
According to the developers, the app's bugs are currently being fixed.
Koramangala
BBMP proposes elevated corridor in Koramangala to decongest traffic
The Bruhat Bengaluru Mahanagar Palike (BBMP) has pitched an idea of constructing an elevated corridor between Koramangala and Ejipura junctions in order to curb major traffic jams.
This idea was first proposed in 2014, and has been proposed once again owing to the growing traffic.
The project would cost approximately Rs. 200crore and aims to reduce travel time between Ejipura and Hosur by half.
Karnataka
Retail liquor store-owners want space for permit rooms
The Karnataka Wine Merchants' Association is demanding permit rooms, where people can sit and enjoy a couple of drinks within the premises of the shop itself.
The current state budget witnessed an increase in the additional excise duty on liquor, due to which retailers fear a huge decline in sales.
A 10x10ft space for the permit rooms has been sought by the association.