Karnataka 3rd in child marriage cases, follows TN and WB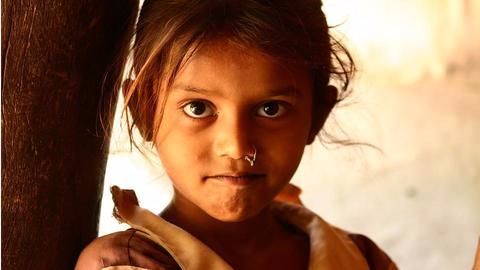 According to National Crime Records Bureau, Karnataka has registered the third highest number of child marriage cases for 3 years.
Tamil Nadu and West Bengal rank first and second respectively.
The Karnataka State Commission for the Protection of Child Rights (KSCPCR) said that around 23% of all child marriages took place in Karnataka in January 2017.
To know more from Bengaluru, read along!
In context
News from Bengaluru
Details
As withdrawals increase, ATMs run out of money
Since last weekend, most ATMs across Bengaluru have been falling short of cash for dispensing, with most customers being greeted with 'no cash' notices outside ATMs.
Few ATMs of SBI and Syndicate Bank dispensed cash, whereas ATMs belonging to other nationalized banks were out of notes.
According to bank officials, diminishing supply of money from the RBI is also responsible for the cash crunch.
Techies
IT-hub's techies can now take football breaks
Soon enough, Bengaluru's techies will be able to play football during their off-time at work.
The city's Manyata Business Park which sees 1 lakh employees, will now feature a football field measuring 13,000 sq.ft on the eighth floor of one of the buildings.
The area is set to be launched on 6th April.
Love Bengaluru news?
Stay updated with the latest happenings.
Notify Me
Crime
Case to be filed against 5 in sex-determination case
District health officials in Tumakuru suspect a radiologist from a private ultrasound-scanning centre and a medical officer from a government hospital for assisting in an illegal sex-determination test.
The test was done on 25-year-old Radhamani; she died due to complications of illegal abortion.
A case will be filed against the two suspects, the doctor who executed the abortion, and Radhamani's husband and her sister-in-law.
Weather
Rain showers expected to hit Bengaluru soon
Several localities of Bengaluru on Tuesday evening received a drizzle, providing residents a break from the scorching heat.
According to the weather forecast provided by the meteorological department of the city, if the heat is accompanied by heavy moisture, the city is set to receive rain showers and thunderstorms.
Tuesday's rainfall was very scanty and was observed only in few places.
BMTC
BMTC inducts new buses on the route to to KIA
The Bengaluru Metropolitan Transport Commission (BMTC) replaced a majority of the AC buses operating to the Kempegowda International Airport (KIA) with new buses.
Owing to various reasons, including legal hurdles, the BMTC has been unable to replace its old buses since the last two-and-a-half years.
According to officials, in a few months, all 150 new buses would be on the road.