Bengaluru: Movie-tickets to cost Rs. 200 in multiplexes beginning May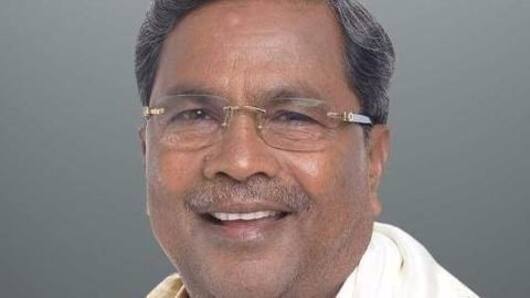 Chief Minister Siddaramaiah on Tuesday said the government will direct multiplexes to cap movie ticket prices at Rs. 200 from May onwards.
The policy, introduced by the CM in his budget, will cover films across all languages.
According to information department officials, the proposal remains to be cleared by several departments.
To know more about what's happening in and around Bengaluru, read on!
In context
Stories from Bengaluru
Suicide
Second highest number of suicides take place in Bengaluru
According to data released by the Ministry of Home Affairs, 493 people have already committed suicide in Bengaluru in 2017.
With regards to the number of suicides reported by 53 large cities, Bengaluru has been standing second since 2013.
Chennai stands at number 1, Delhi at number 3 and Mumbai at number 4.
Approximately 5 people kill themselves everyday in Bengaluru.
Crime
Customs officials discover gold bars, jewellery in KIA toilet
An inspection of a baby-diaper dispenser at the Kempegowda International Airport (KIA) disclosed gold bars and diamond studded jewellery worth Rs. 2.06cr.
A passenger from Tamil Nadu has been detained; it is also suspected that an airport insider helped him with the same.
Bengaluru Customs officers inspected the toilets on the basis of a tip-off, after a Thai AirAsia flight from Bangkok arrived.
Love Bengaluru news?
Stay updated with the latest happenings.
Notify Me
Electricity
KERC announces 48 paise hike from 1st April
The Karnataka Electricity Regulatory Commission (KERC) announced a hike in electricity tariff by 48 paise per unit from 1st April.
Since the last five years, this has been the single-most tariff hike allowed; for 2016-2017, the tariff was hiked by 30 paise per unit.
The hike has been calculated individually for BESCOM and other electricity supply companies.
Education
UVCE wants autonomous status in its centenary year
The University Visvesvaraya College of Engineering (UVCE) will complete 100 years on 1st June, 2017.
According to the university, it deserves an autonomous status and the 'Centre for Excellence' title.
It is currently struggling with less number of teaching staff needed for on-going and upcoming post-graduation courses.
Established in 1917, the university has more than 4,332 undergraduate, postgraduate and PhD students.
NMRC
Increasing demand for women's coaches in Namma Metro
Passengers travelling by Namma Metro trains are steadily increasing since last year.
The demand for separate metro coaches for women in Bengaluru is growing and is expected to increase with the completion of Phase I by 1st May.
According to an official, BMRC doesn't prefer reserving seats for women because if a male passenger refuses to give up a seat, it could cause arguments.
Environment
BBMP, RWA propose installation of biogas plants
The Bruhat Bengaluru Mahanagar Palike (BBMP) along with the Koramangala 1st Block Residents' Welfare Association (RWA) has proposed to launch five bio-methanisation plants in Koramangala and surrounding localities.
Installing these plants would make the process of garbage-management easier.
All five plants would have a capacity of five tonnes each and would be used to manufacture biogas, which will be bottled and sold.