Bengaluru: Parents would be notified if children break speed limits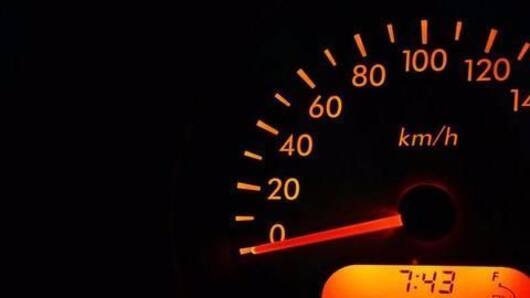 A group of automobile-engineering students from Bengaluru developed a foolproof system which can automatically alert traffic control rooms of overspeeding.
The system is currently in place only for two-wheelers and is equipped to automatically turn off a poorly maintained engine.
In cash of rash riding, alerts can be sent via SMS to parents/owners of the vehicle.
Tap in to know more news from Bengaluru!
In context
Stories from Bengaluru
Environment
Bengaluru residents crowdfund to translocate trees
Approximately 8,000 families from the higher-up, gated communities in South-East Bengaluru are going to raise funds to translocate trees that are currently under the threat of being cut due to the road widening between Dommassandra and Sarjapur Circle.
The banyan, peepal and neem trees would be translocated between 6th and 12th May.
The residents have already collected Rs. 1.2lakh in 3 days.
KSPCB
6 units near Bellandur Lake issued closure notices
Six industrial units in the Bellandur Lake catchment area were served closure notices by the Karnataka State Pollution Control Board (KSPCB) on Wednesday.
The board also identified 98 water-based units that release effluents in the highly polluted waterbody.
Out of 288 water-based units surrounding Bellandur Lake, 97 have been red-taped for the release of high level of effluents.
Love Bengaluru news?
Stay updated with the latest happenings.
Notify Me
Littering
Debris-dumping in lakes to be supervised by CCTV cameras
Following the National Green Tribunal's decision of levying a penalty of Rs. 5lakh on anybody dumping waste into the Bellandur Lake, the Bruhat Bengaluru Mahanagar Palike (BBMP) decided to extend the same even to other lakes.
For the same, the civic body will install CCTV cameras at entry points of all lakes affected by debris menace.
27 Apr 2017
School teachers often absent, away 'on duty'
A recent survey held in government schools of Karnataka (along with 5 other states) revealed that approximately 7% of teachers were absent due to a variety of official duties outside the classroom.
371 teachers from 60 schools in Karnataka were surveyed; 19% of them were found absent from school.
The main reasons for teachers' absenteeism were "systemic issues" and not neglect of duty.
Education
Child rights commission cracks whip on 'special' summer classes
The Karnataka State Protection of Child Rights wrote to the Education Department, asking authorities to stop schools from conducting extra classes during summer vacations.
The committee's chairman Kripa Alva said many parents had complained to the child rights commission in this regard.
In the letter, authorities have been asked to implement guidelines across all schools-public and private, regardless of which board they're affiliated with.