Bengaluru's VVIP convoys directed to make way for emergency vehicles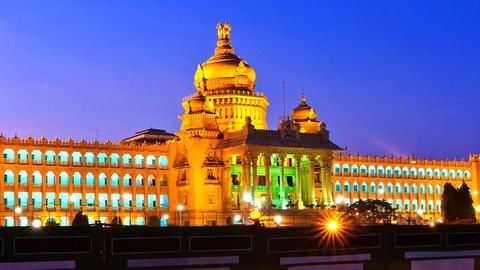 City police commissioner of Bengaluru, Praveen Sood issued a memo to the traffic police directing that ambulance and emergency vehicles must be granted the right of way even despite of VVIP movement.
The order was issued a day after CM Siddaramaiah's convoy reportedly blocked an ambulance for 3 minutes near Ravindra Kalakshetra.
Tap in for more news from Bengaluru!
In context
Monday from Bengaluru
Environment
Bellandur lake catches fire again
Despite of claims from officials about the cleaning of Bellandur Lake and using contemporary ways to prevent its frothing, Bellandur Lake caught fire on Sunday and the smoke from the fire engulfed the entire area.
According to a senior BDA engineer, the exact cause of the fire still remains unknown.
Possibilities include someone from the area trying to burn garbage near the lake bed.
Health
Karnataka faces swine flu scare post rains
Due to sudden weather changes, health experts in Karnataka are witnessing a substantial increase in H1N1 cases, as the virus is comparatively more active during low temperatures.
Since January 2017, approximately 1,985 people have tested positive for the virus compared to 110 same time last year.
A total of 15 people have lost their lives because of the virus.
Love Bengaluru news?
Stay updated with the latest happenings.
Notify Me
08 May 2017
CRPF personnel to receive training to tacjle animal attacks
After the death of two CRPF personnel in a wild elephant attack, the Dog Breeding and Training School (DBTS) in Tharalu said they would soon collaborate with the Forest Department and create a standard operating procedure for handling attacks by wild animals.
They further added that they would organise training programmes for the personnel, enabling them to handle such situations.
Politics
CM Siddaramaiah: Lavish weddings are vulgar display of wealth
On Sunday, Chief Minister Siddaramaiah expressed his opinion on lavish weddings, calling them a "vulgar display of wealth."
He spoke of how some people are forced to sell properties and fall in debt traps solely to get their daughters married and added that such extravagant wedding ceremonies must be brought to an end.
Crime
Cupboard in rented house reveals decomposed body
35-year-old Naveen on Sunday discovered a decomposed body in his house in Bengaluru's Kengeri, vacated by his tenants.
The body was of a woman's and was found inside a cupboard which was plastered and painted red.
According to reports, the body of the woman remains unidentified and has been sent for post mortem.
Bengaluru Police have registered a case of murder.