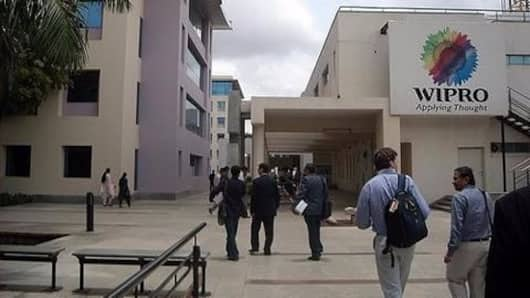 Bengaluru: Wipro threatened once again by ransomware
Bengaluru offices of the IT giant, Wipro received yet another threat by a ransomware on Wednesday, seeking Rs. 500 crore in bitcoin.
According to reports, the e-mail id is the same one with which the earlier threat was issued a month ago.
The e-mail warned of "dire consequences" if the ransom isn't paid off in 72 hours.
Tap in for more from Bengaluru!
Government to perform puja worth Rs. 20 lakh for rainfall
The Karnataka government is going to perform pujas in order to please the rain gods and thereby attract rainfall in Karnataka.
According to reports, the State Government will spend Rs. 10 lakh each for the pujas performed at the Krishna and Cauvery rivers.
The expenses of the puja will be funded by the state-run Krishna and Cauvery Irrigation Boards.
BJP youth leader hacked to death
A gang murdered a BJP youth wing leader by hacking him to death on the outskirts of the city on 31st May.
40-year-old Harish was killed days after he was named vice-president of the party's SC/ST Yuva Morcha.
Initial investigation reports suggest Harish was killed in a retaliatory attack for beating up his cousin, Raju.
BJP claims the attack was political.
Love Bengaluru news?
Stay updated with the latest happenings.
Yes, notify me
BMTC's female workers protest against verbal abuse
Several female staff of the Bengaluru Metropolitan Transport Corporation (BMTC) conducted an impromptu strike against their depot manager for "persistent verbal abuse" since several months.
The protest was carried out at the Kempegowda Bus Stand, but did not impact any services.
Even male conductors gathered for the protest in solidarity with the female employees.
Home Minister of Karnataka resigns
On 1st June, Dr. G Parameshwara, the Home Minister of Bengaluru resigned from this position. He continues to be the State Unit President of the ruling Congress party.
He will lead Karnataka's next legislative assembly elections, which are due in May 2018.
Parameshwara said he was directed to do so by Sonia and Rahul Gandhi.
CM Siddaramaiah- Karnataka govt. may expand cabinet
Chief Minister of Karnataka, Siddaramaiah hinted that the government of Karnataka may witness a cabinet expansion soon.
According to reports, the CM on Thursday said new ministers could be inducted into the cabinet soon.
However, the CM refrained from announcing names of the ministers. Berths of 3 ministerial positions have to be filled in Karnataka's cabinet.