Karnataka- Mother beats daughter to death for failing exams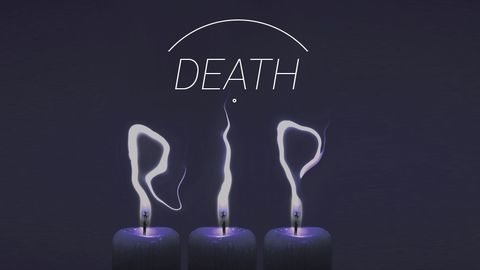 An 18 year old girl was beaten to death with an iron rod by her own mother for failing her English exam and falling in love. The incident happened in Kolar district, Karnataka.
According to the police, 45 year old widow Venkatamma was angry over her daughter's alleged affair. She has now been sent to judicial custody.
For more news from Bengaluru, tap in.
In context
How is Bengaluru doing today?
Health
Karnataka's health minister: Reforms stalled in govt hospitals
Karnataka's Health minister Ramesh Kumar expressed his displeasure over reforms being stalled in government hospitals due to 'vested' interests .
This statement was made in the wake of the infamous McGann Hospital incident at Shivamogga where an elderly woman had to drag her husband after being denied a stretcher.
Earlier, BJP had criticized the government for terming the incident as a 'stray' case.
Environment
Karnataka govt: Desilting Tungabhadra dam an 'impossible' task
Although farmers voluntarily desilt the Tungabhadra dam, the Karnataka government declared that it is an 'impossible' task, given the quantum of work involved.
Farmers have deployed over 100 tractors and 10 earth movers for desilting.
Opposition leader Jagadish Shettar said successive governments have failed to remove 0.5% silt every year leading to accumulation of silt and shortage of water for irrigation.
Love Bengaluru news?
Stay updated with the latest happenings.
Notify Me
Education
Malnad students demand bicycles from Karnataka CM
The Karnataka government had decided not to give free bicycles to students with bus passes anymore. This hasn't gone well with Malnad region students.
The students trek through wild animals infested forest region for 2 km to reach bus stop. A bicycle will help them reach school safely and on time.
After several appeals, CM Siddaramaiah had assured students of a favourable outcome.
Real Estate
Bengaluru's CBD plot sold for whopping Rs. 45 crore
Bengaluru's Central Business District located on the Vittal Mallya Road was recently sold for Rs. 45 crore. Cornerstone's MD Kumar Babu spent Rs. 45,000 per square feet for the deal.
This is by far the most expensive real estate deal in Bengaluru.
It beats the deal of Flipkart co-founder Binny Bansal when he bought 10,000 sq feet property worth Rs. 32 crore in Koramangala.
Crime
Bengaluru's school bus driver booked for drunken driving
The lives of 20 young children were put on risk by school bus driver of Delhi Public School, who was driving recklessly under the influence of alcohol.
The police have arrested Jagdish who has been booked under the Indian Penal Code for rash and negligent driving, endangering lives.
This is the second case of drunken driving within two days.